So going on to the most complicated thing, Pool Surface. Using a similar method that was described by
Christian
, I basically followed the same procedure, creating a reflection, refraction image ( rendered to texture using Framebuffer Objects. Here's some screen captures from the FBOs.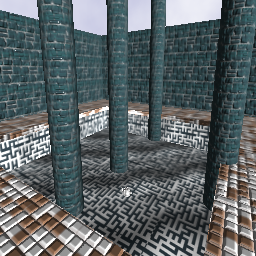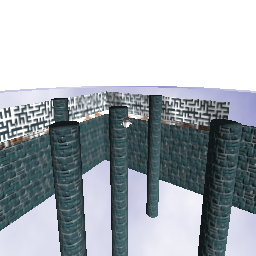 Refraction buffer Reflection buffer with a clipping plane
I feel like this method is a bit kludgy, but again, time was running short. I tried to incorporate my own calculations of the Fresnel term, so I think that's why the colors are a bit on the bright side. Also, I modify how much of the reflection is visible when your are underwater or above water. I did successfully get the refraction above water to show up, although again summing up the colors from reflection and refraction buffers washes out the color a bit.
To move around, use the 'WASD' style control and use the mouse to look around and in the direction you want to move. To run the program after you make it, you can type 'make run.'
Cool, now that that's all done. Well, we're done. For the normal map generation here is
the code
. Here is the
source code
, The code should work on Mac OS X, Linux (32 bit & 64 bit). In order to build the application you will need libpng and the
SDL library
. On the Mac you can use Fink, or install from source. Depending on which version of Linux you are using, you could probably install both via a package manager (e.g. apt-get, yast2, etc.).