CS594 - Project 2
Byungil Jeong

- Programming Environment
OS - linux
Using OPENGL-2.0, GLSL, GLEW, GLUT, ImageMagick, MilkShape, bob's OBJ library
- Application and Shaders
pond.c - main application code, shader.c - load/access shaders
Bump mapping shader - bump.vert, bump.frag : rendering walls/floor
Water shader - water.vert, water.frag : rendering water surface
- Modeling Environment
Theme - a Pond in a hotel garden
Using MilkShape for modeling and export models as WAVEFRONT OBJ files
OBJ library is used to load models into my OpenGL application with textures
Sky using geo-sphere, each building wall is a single surface, extruding floor surface downward to make the pond
A rock in the pond with 120 triangles
Creating textures for sky, front/back walls, side walls, floor, pond floor, pond sides, and rock.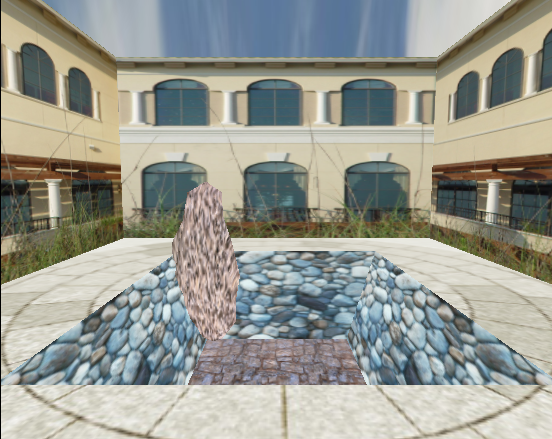 - Bump Mapping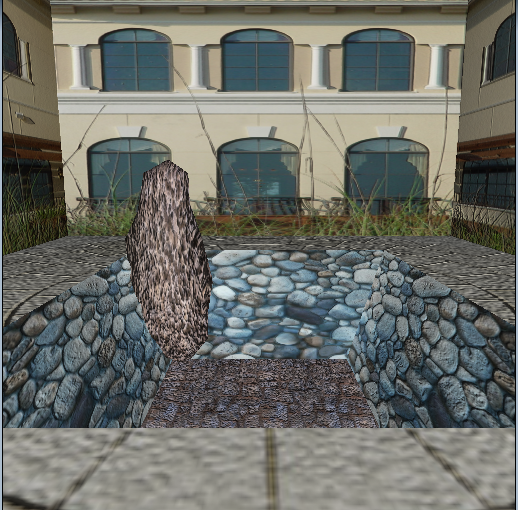 Creating normal map from color map using ATI's normal map generator (TGAtoDOT3).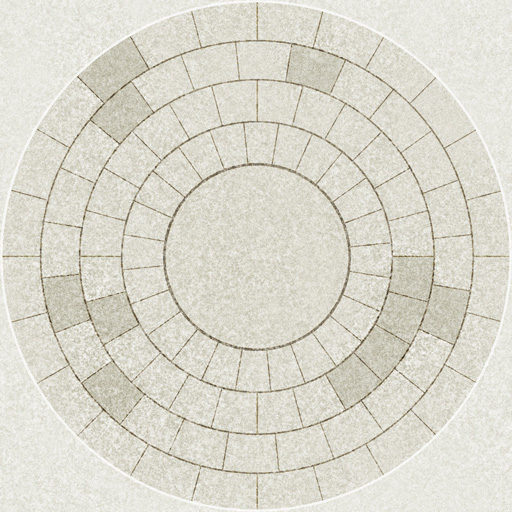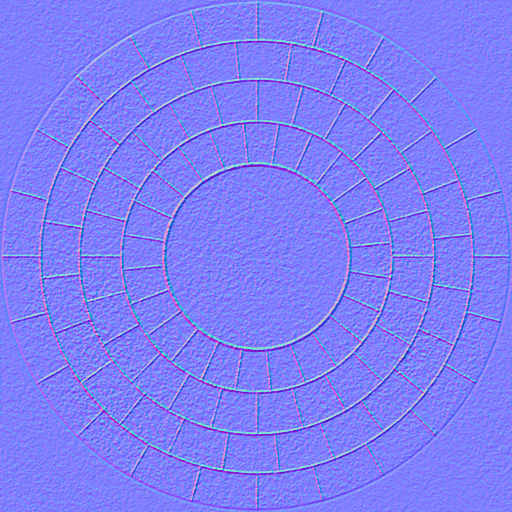 Automatic generation of tangential vector from normal vector for irregular surfaces
vec3 vTangent;

if (gl_Normal.x == 0.0 && gl_Normal.z == 0.0)

vTangent = vec3(1.0, 0.0, 0.0);

else

vTangent = vec3(gl_Normal.z, 0, -gl_Normal.x);
- Drawing Water
The basic idea for drawing water came from Christian's shader demo - Realistic Water using Bump Mapping tutorial
Three pass rendering
Pass 0 (Creating Reflection texture) : draw whole scene, clip below water surface, flip it upside down, store it as a texture
Pass 1 (Creating Refraction texture) : draw whole scene as it is, store it as the refraction texture
Pass 2 (Drawing real scene and water)
When view point is above water : clip scene below water
When view point is below water : clip scene above water
Draw water surface using the reflection and refraction texture (multi-texturing)
gl_FragCoord.xy / window_size is used as the texture coordinates for the reflection and refraction textures
By drawing scenes on the water surface using textures, we can easily give it distortion by adding DuDv map to the texture coordinates.
I used an ATI tool(DOT3toDUDV) again to generate the DuDv map from the normal map. The original DuDv map (bottom left picture) is so sharp that the water surface distorted by that looks noisy. So I applied gaussian blur to the normal map (top right picture), generate DuDv map again from it and applied gaussian blur again to the DuDv map (bottom right picture). Then it gave smooth refraction to the water surface.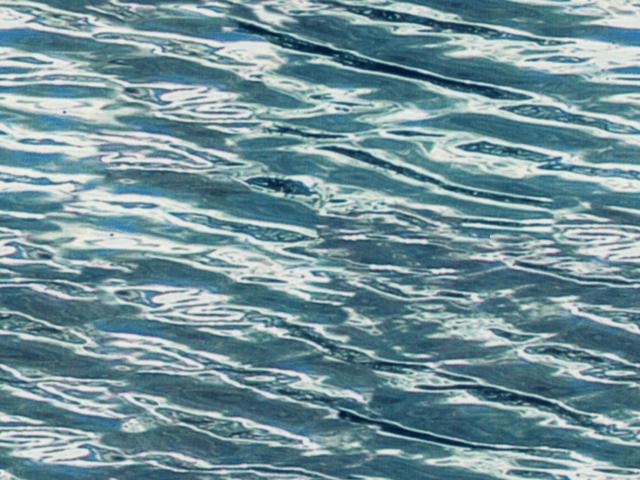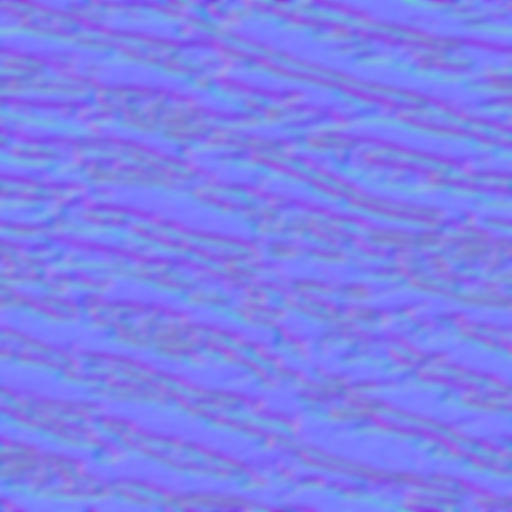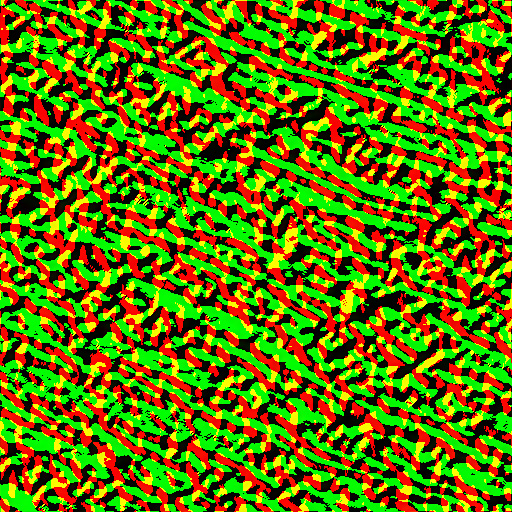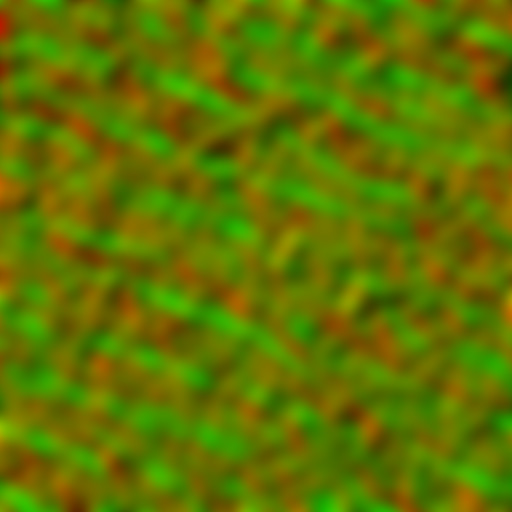 If we don't clip the scene under water and draw water surface with the reflection texture using alpha blending, we can get the following picture. The under water scene is not refracted.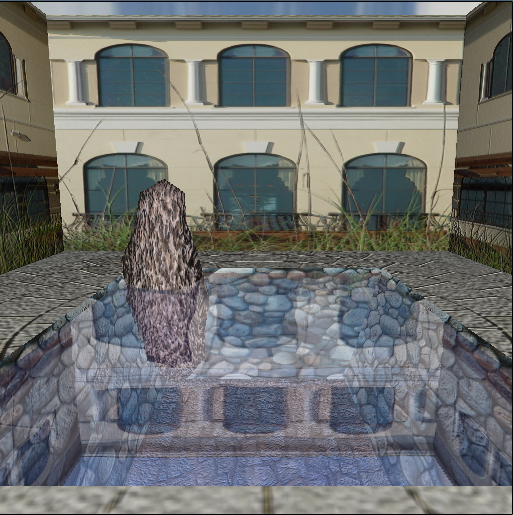 - Fog Effect
I implemented blue color linear fog in the bump map shader as shown in the following picture..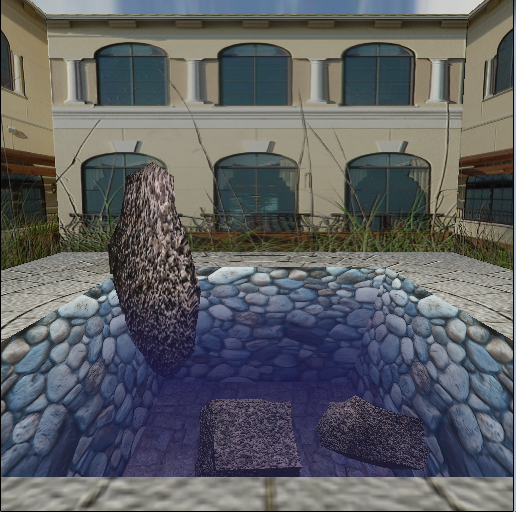 It calculates how long the light passes through water starting from an object before getting to eyes.

In the pass 0, the fog effect is turned off because thr flipped scene for reflection should not have fog.
The fog effect is turned on for the pass 1 and 2 to render refraction texture and under water scene.
The following picture shows the scene from under water view with fog effect.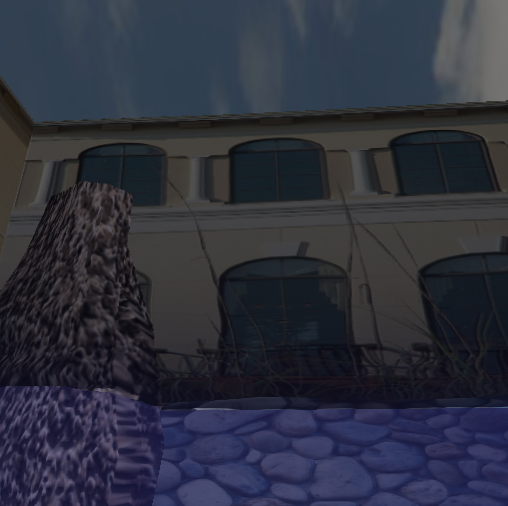 This scene is somewhat dark. I think this makes sense because part of the light from the objects above is reflected on the water surface.

- Light Reflection
Add fresnelTerm as described in Realistic Water using Bump Mapping tutorial for light reflection.
Add specular lighting on the water surface.
One point light source is located on top of the front wall.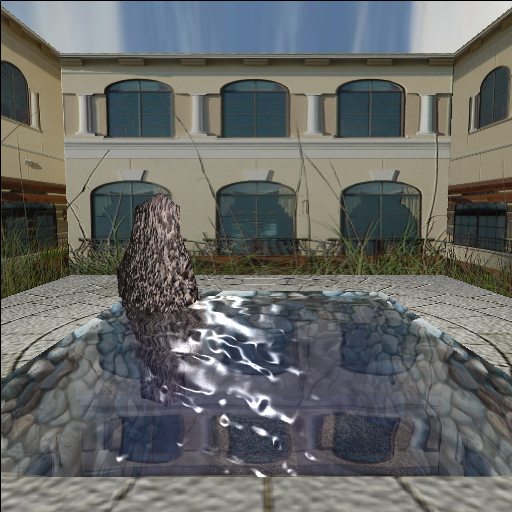 - Animation of Water Surface
I implemented simple animation for the water surface by adding offsets to the texture coordinate of DuDv map and normal map and keep increasing the offsets.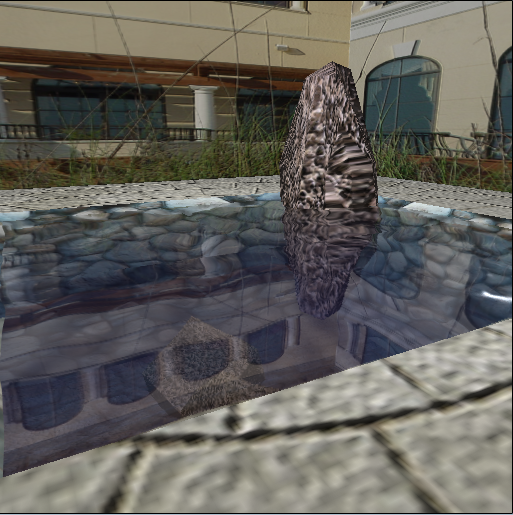 - Additional notes
gl_ClipVertex = gl_ModelViewMatrix * gl_Vertex;
should be added to a vertex shader if the scene drawn by the shader need to be clipped using glClipPlane.
Built-in varying variable gl_TexCoord should be used to pass texture coordinate from a vertex shader to a fragment shader. I had used user defined varying variable for this and got so much trouble.
OBJ library can't read textures from a separate directory. If I put all things in the same directory, it works fine.
obj_draw_vertex, obj_draw_surface didn't work for me.
---
Links to Source codes
proj2-user.tar.gz (A few user interaction added - change reflectivity, fog, wave speed ... for the presentation)

Please refer to README.txt in proj2/pond about user interaction

---
last revision 3/9/06