DIEGO VELAZQUEZ "LAS MENINAS" -- "THE MAIDS OF HONOR" OR "THE FAMILY OF PHILIP IV."
OIL ON CANVAS, 318x276 cm. 125.5x108.75in. CAVE APPLICATION (15 min).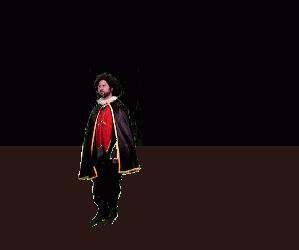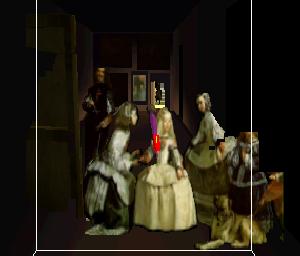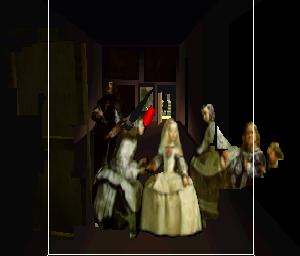 [Silence, foot steps echoed in a large space] The painter, Velazquez himself, walks into a space (in front of a blue screen). He enters from right to left. User interactively paints in the image of the scene.



---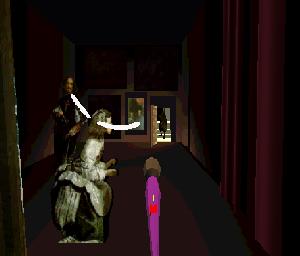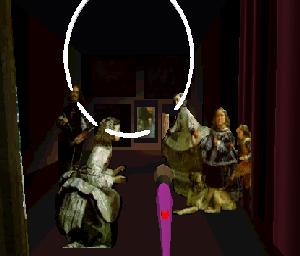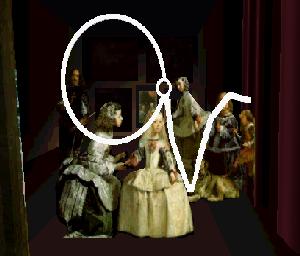 Subjects enter scene/Study of composition:A white circle appears on the screen. A line starts to move in the direction of the painter's head. The maid to the right materializes and a white circle appears on her head. A line from this circle and another from the first maid's circle move to the center.



---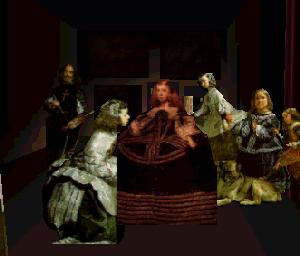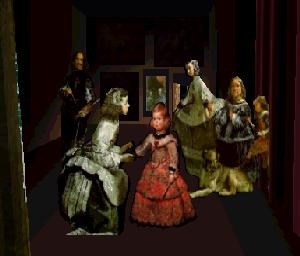 Studies of Infanta The Infanta becomes the paintings Velazquez painted of her throughout her childhood.



---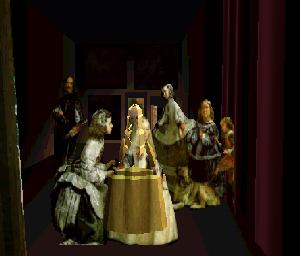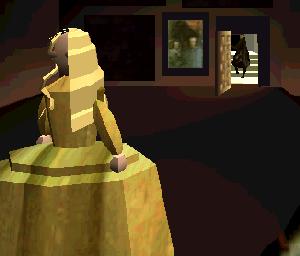 The Infanta becomes an avatar which detaches itself from the original Infanta. The avatar moves foreward to guide the user backwards in the direction of the mirror.



---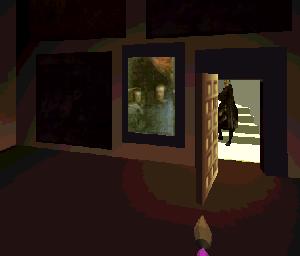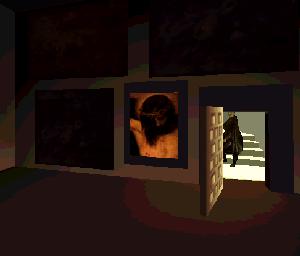 When we reach the mirror, the face of Christ from a painting by Velazquez replaces the image of the Queen and King.



---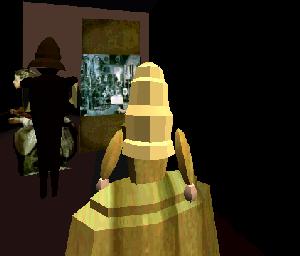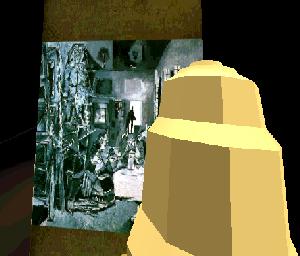 The avatar next leads us in the direction of the easle where we see Picasso's "LAS MENINS" inspired by Velazquez's painting.



---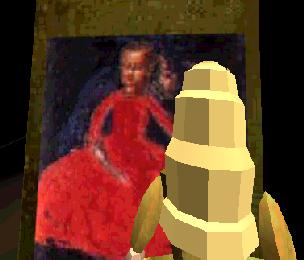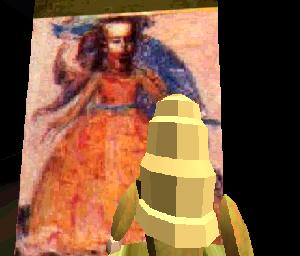 Afterwards, we see other work inspired by "Las Meninas" by Medvedev.