Gallery
Final Projects Fall 2017
A Slime's Tale
Group: Simone Amico, David Jozefczak, Nikhil Shankar (CS)
Once upon a time, there was a hero destined for glory. This is not his tale. This is the tale of Sam the slime, a underdog who's only crime was running into the hero. This is a slime's tale!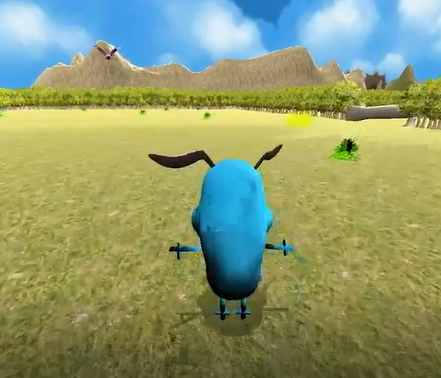 Chimes
Group: Hibah Alam, Ayush Goyal, Vinay Kumar Valluru (CS)
Rumi would hear stories about wind chimes that would play songs to keep evil spirits away from peoples' homes. These chimes were stolen and strewn across the land when the sorcerress took over. Accompanied by his dog, Kalto, Rumi must go on a quest to find all the lost windchimes in order to put them together and defeat the sorceress to bring the winds back to his land.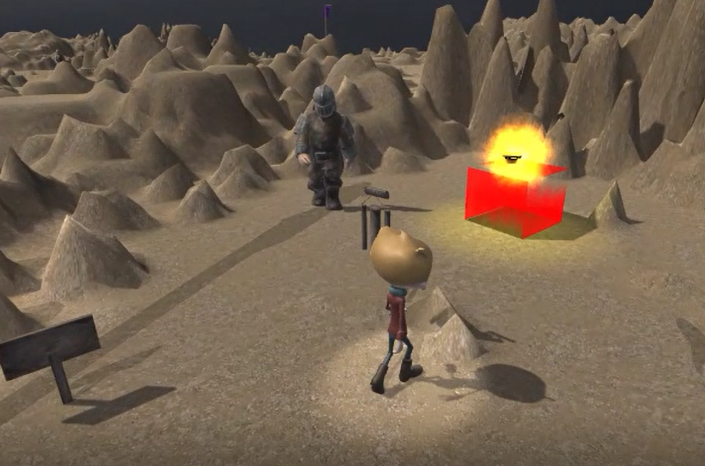 CyberEscape
Group: Adhokshith Datta, Ramnarayanan Vannia Samy, Suleiman Suleiman (CS)
You're sucked into your computer and trapped inside your poorly written computer program, trapped in an area with portals that take you to different parts of this Cyber World. In order to escape, you must make your way through this treacherous world by exploiting and glitching your way to freedom!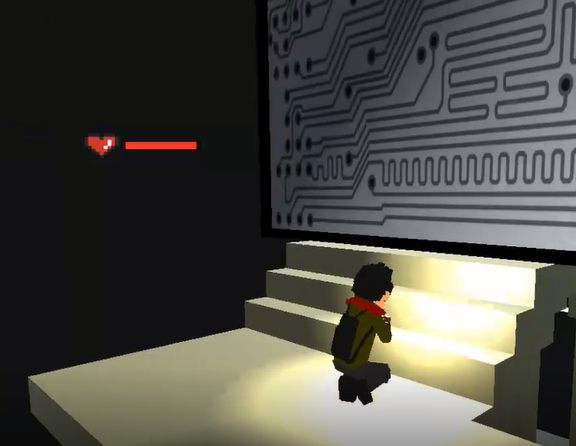 Dark Echo II
Group: Yao Chen (Art), Shawn Kim, Arbaaz Meghani, Giovanni Valencia (CS)
First person horror game for the HTC Vive. Use sound waves to guide your path through darkness.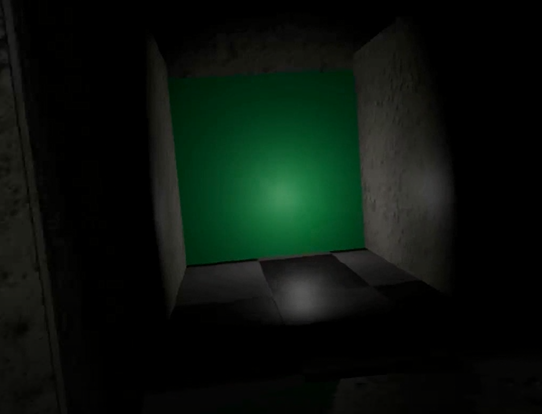 Flanders Fields
Group: Anas Ahmad, Mohammed Hasan, Sidney Smith (CS)
Flanders field is set immediately after the first world war. On November 11, 1918 at 11:00 am, Germany capitulated and agreed to the Armistice of Compiegne. This brought an end to the fighting in Europe. Celebrations broke out across the world. But for the soldiers in the trenches, fighting continued. The sound of both german and allied batteries could be heard well past the 11:00 am ceasefire, and thousands would be killed or wounded. The terrain of the battlefields would remain barren for years, with the only poppies to populate the area.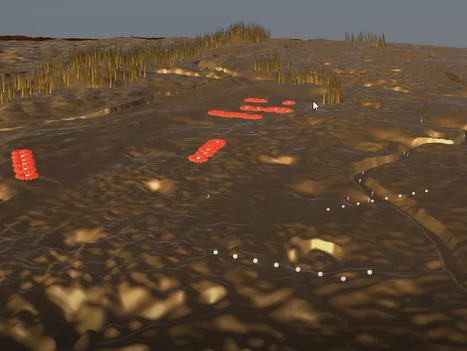 Gorilla Escape
Group: Jay Patel, Raul Soto, Talha Taj (CS)
You play as the world's smartest gorilla (but no one aside from you and your human friend knows you are smart) and want to break out of the zoo and pretend to live a normal gorilla life in the city.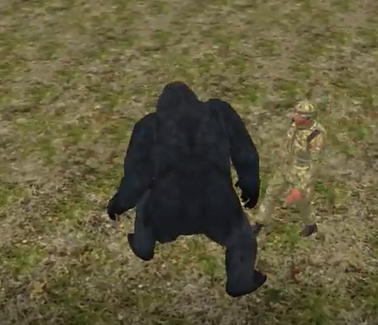 Harambe
Group: Will Camacho, Zachary Jones, Diego Vega(CS)
It was a normal day at the zoo when a child falls into Harambe's enclosure. Zoo keepers burst in with guns to try and take down Harambe and steal back the child. Harambe must scale the habitat and protect the child from being hurt bringing them to safety.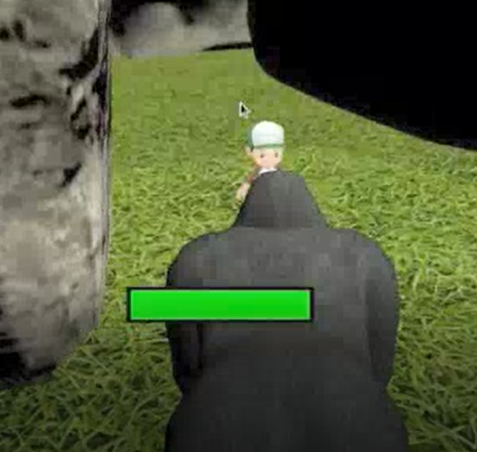 Hurling Beetles
Group: Stephanie Melo, Christopher Lee, David Liang (CS)
The Player is a beetle in search of a mate, however a rival beetle is also searching for a mate.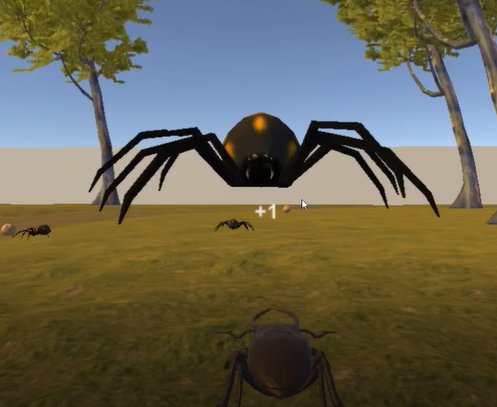 Photography Simulator VR
Group: Siddarth Basu, Joseph Sayekh, Jonathan Squibb (CS)
Learn photography with VR.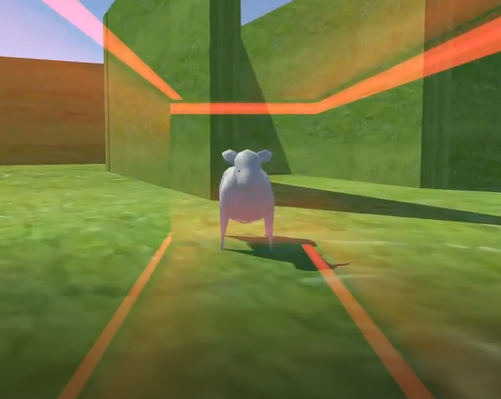 Storm Saviors
Group: Frank Lubek, Matthew Kim, Alan Tran (CS)
People invaded your forest and started fires. For some odd reason you and your friends are living clouds and have this competition to stop forest fires whenever there are wildfires spreading. Winner becomes the proverbial king of the clouds, and gets bragging rights until the next wildfire.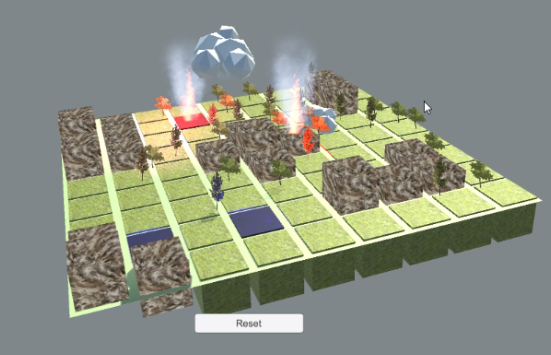 Tail Boy
Group: Zak Hammerman, Matt Jensen, James Bendoraitis, Aaron Struck (CS)
Our titular character mysteriously wakes up with an extra limb: a tail! With the vaguest of knowledge about his new abilities granted by his tail and new and strange mutations, he must track down and defeat The Dawktah to get revenge for the bizarre experiment, avoiding traps, completing puzzles and pummeling foes to get to the evil doctor.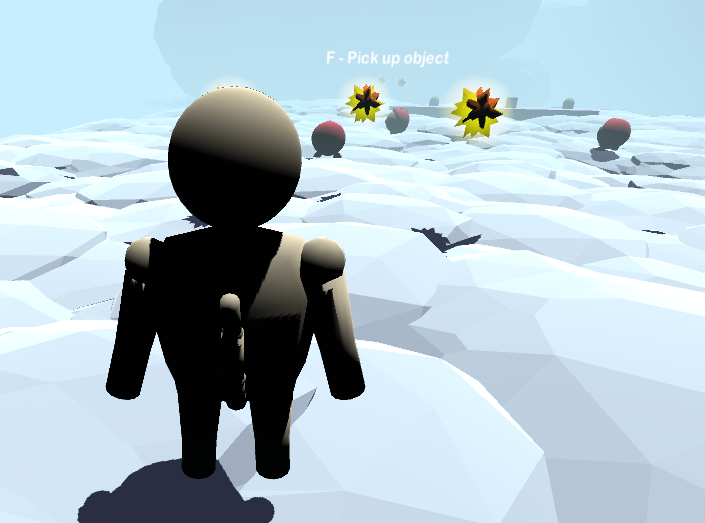 Technodungeon
Group: Shanil Lobanwala, Anthony Nedumgottil, Andrew Podgorski (CS)
You the 1st player, take control of a brave adventurer who is seeking out the Technoshards that have popped up in the dungeons.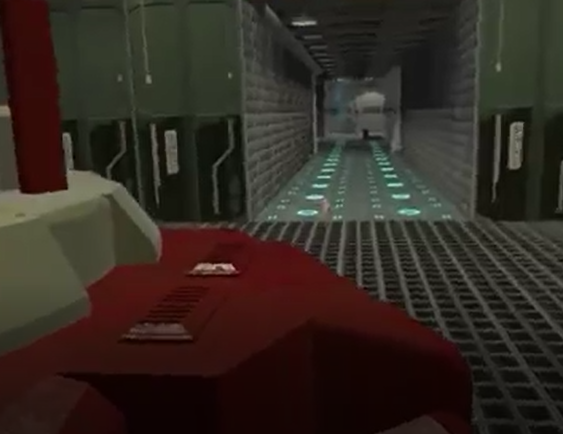 You & Me
Group: Isabel Lindmae, Kevin Tsao, Ardian Amiti (CS)
The main character is a young boy who becomes lost in a fantasy world. He summons his imaginary friend, who then helps him get through the dangerous environments through the use of special abilities. The boy must find a way to return home, but may encounter unexpected threats.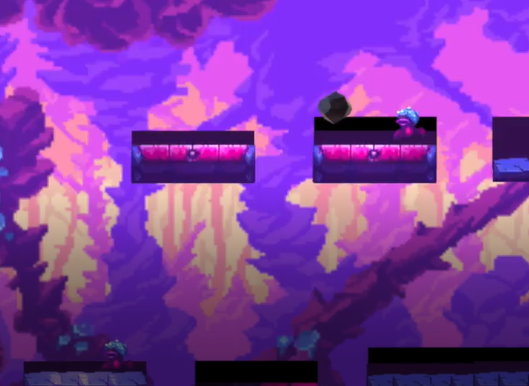 7:47AM
Group: Kevin Castilla, David Kay, Guillermo Rojas Hernandez (CS)
You board the bus on a Tuesday at 7:45 AM, and at 7:47 AM, a bomb explodes on the bus, killing you and several others. You wake up, but you're not in the afterlife or a void of nothingness. It's the same day again, and it's 7:30 AM. You know exactly what's going to happen and you now have a chance to change the future and save lives.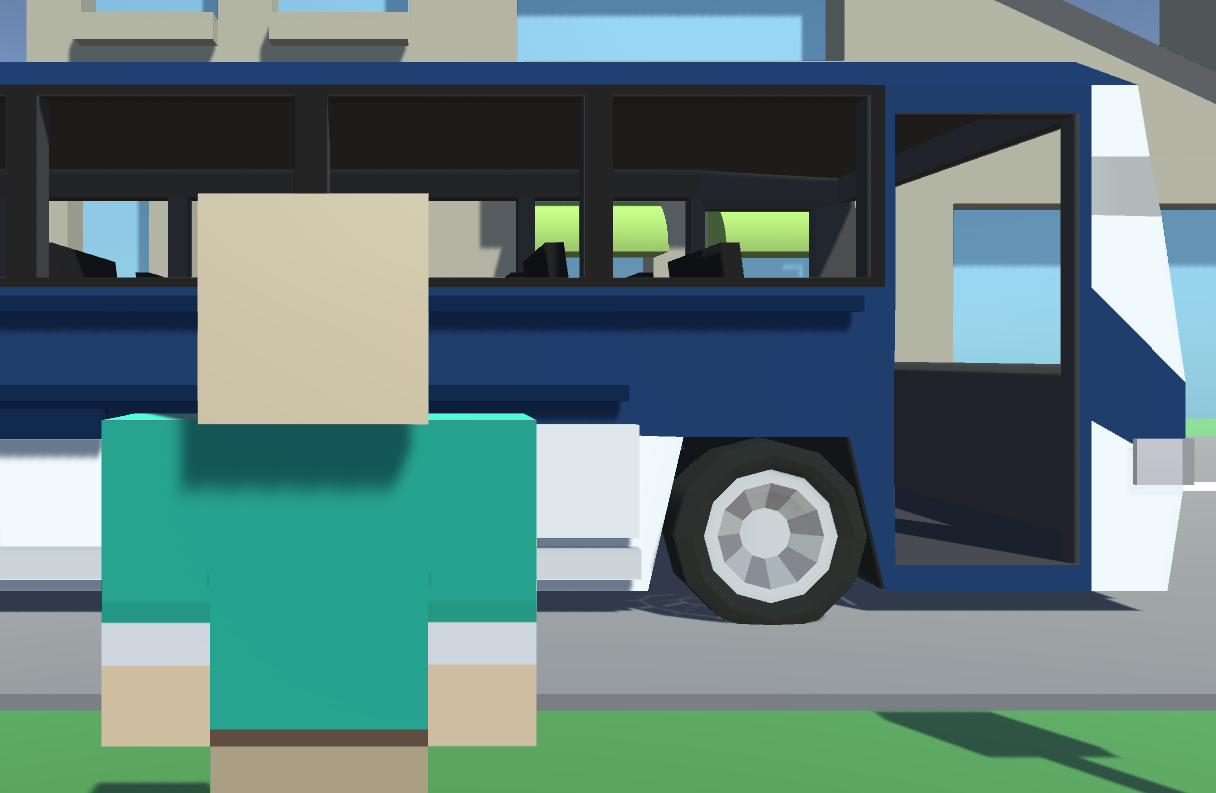 Final Projects Spring 2017
Erebus
Group: Krassimir Manolov, Edward Hughes, Zixuan Zeng (CS)
The player must escape from an abandoned space station that is overrun by hostile alien enemies, while utilizing light and darkness to their advantage.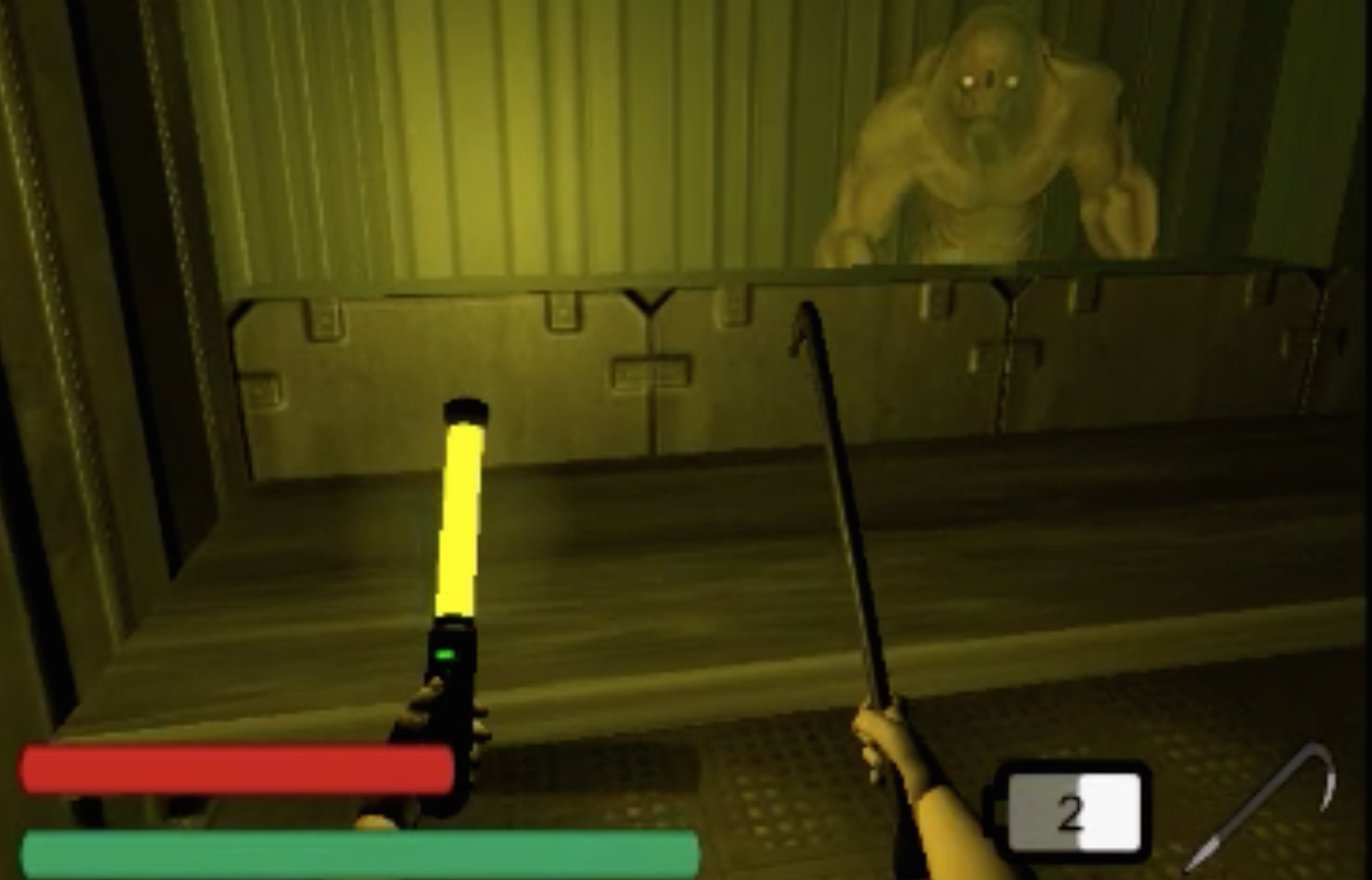 Anesthesiology Simulation
Group: Kyle Wong, Vincent Pham, Akhil Thuthika, Deven Patel (CS)
You are stepping into the shoes of an anesthesiologist and will be taking care of your patients. The simulation encompasses real world conflicts that can happen in the life of an anesthesiologist.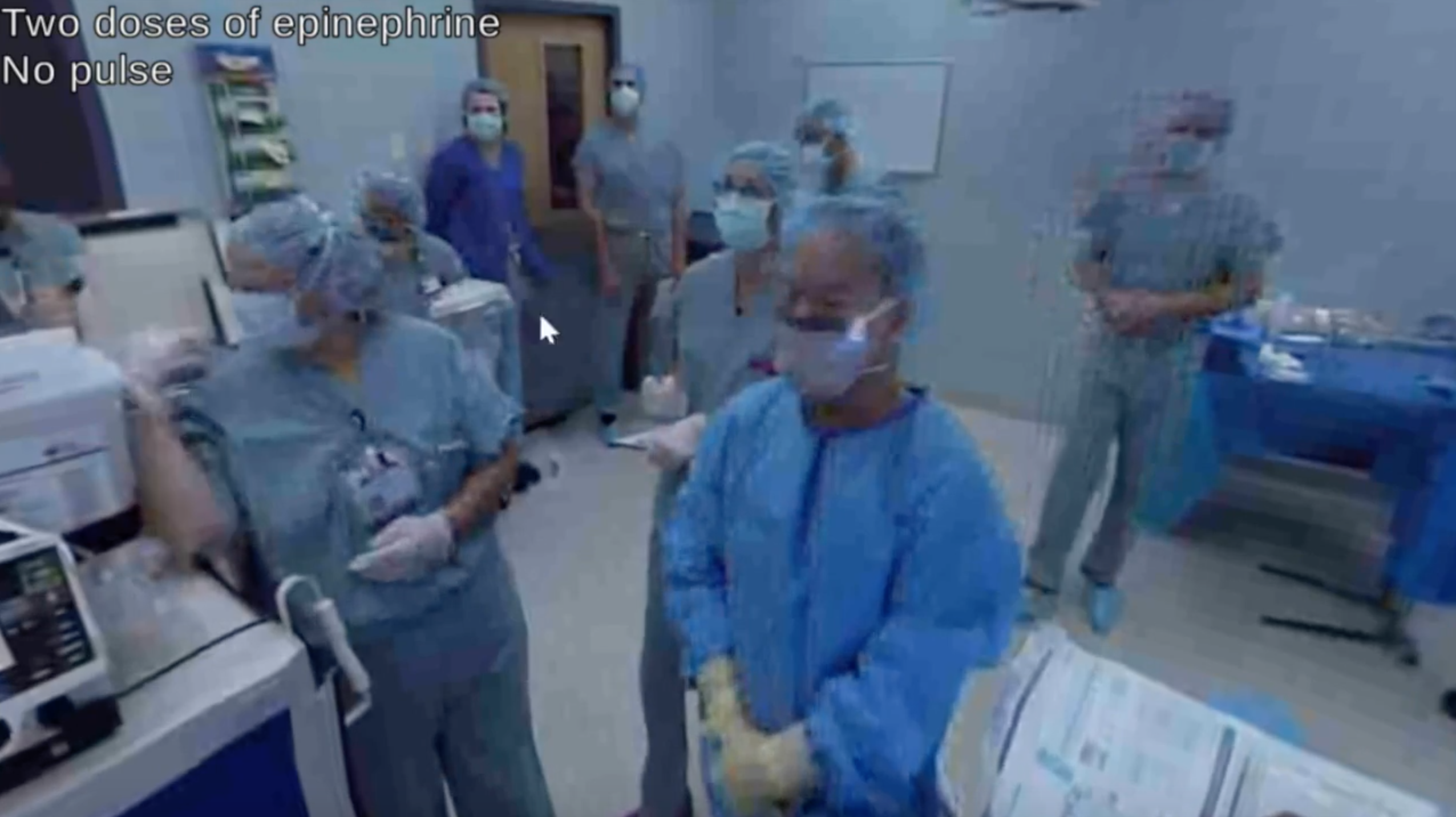 Gem Knights
Group: Arnav Dahal, Harsha Dodda, Jae Rim Choi (CS)
In this RPG game, a mining town is wiped out by monsters. A young boy survives with the help of the ruby of wrath, but must battle next the necromancer who brought the monsters upon the town. Very nice use of shaders.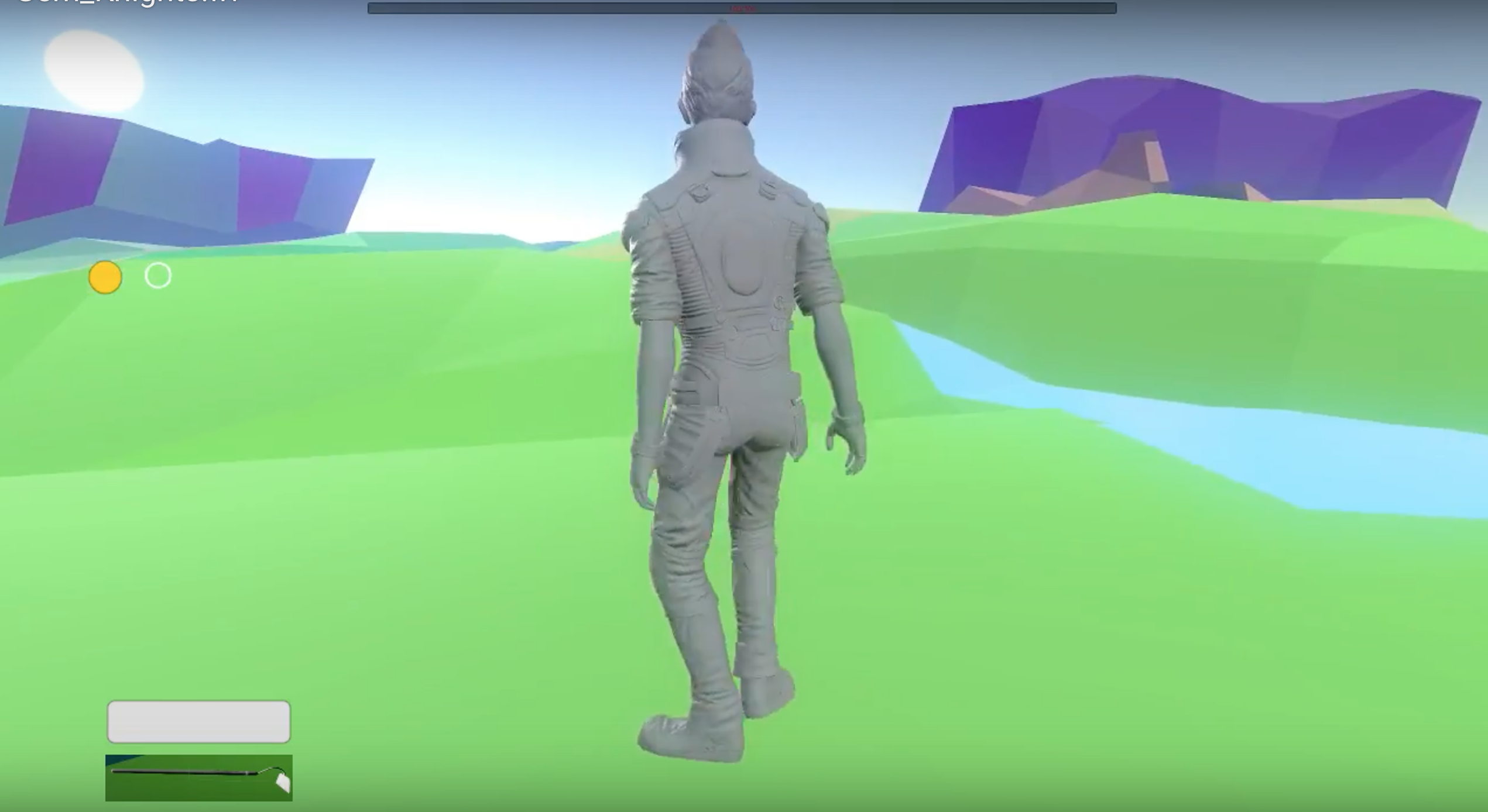 Escape Nazism as a Deaf Citizen
Group: Vijayraj Mahida, Cameron Reuss, Michael Irizarry (CS)
A German Deaf man has become the last human with a disability in the Nazi Empire. He wants to escape Nazism and execution. To do this, he has to abscond into the society as a hearing person 'till he escapes the empire.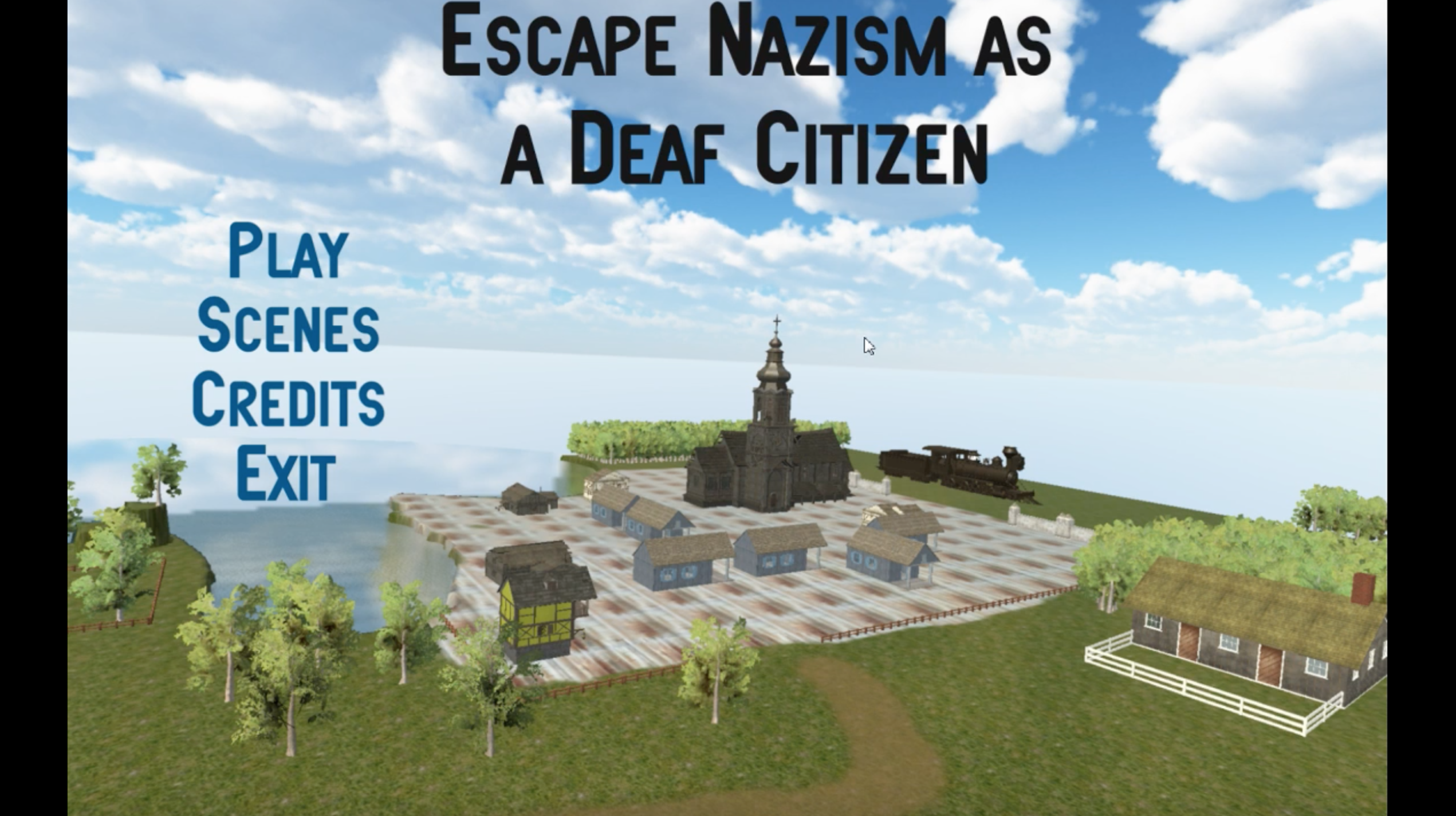 Luke Holmes
Group: Dennis Leancu, Janelle Cueto, Daia Elsalaymeh (CS)
Leukocyte "Luke" Holmes, private investigator, is tasked with discovering the source of an infection in his city. Luke and his companions must decipher various clues and cryptic messages to stop the virus.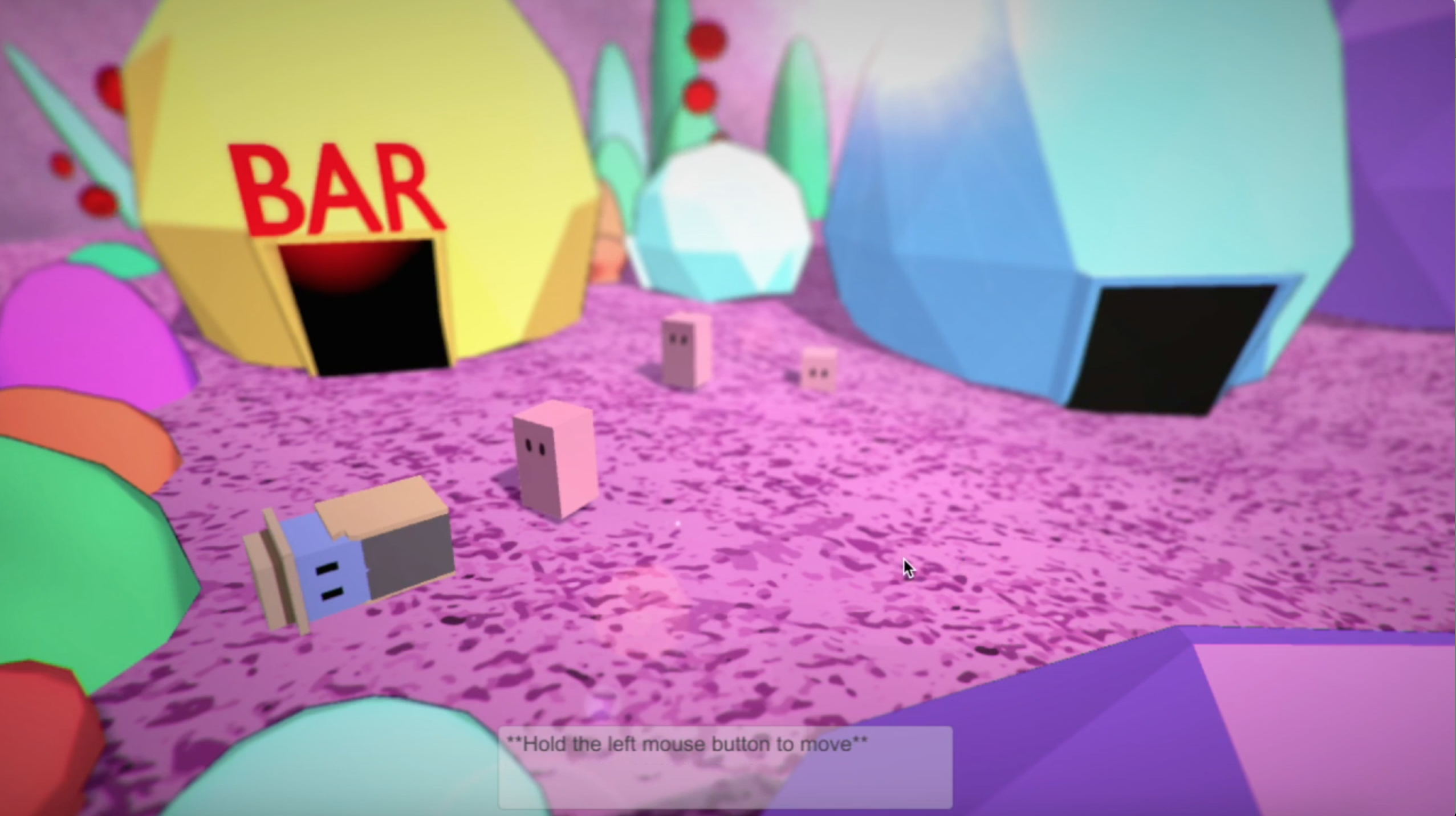 Mailman: War Times
Group: Bartosz Kupiec, Konrad Biegaj, Louis Ludkowksi (CS)
You are Walter, a mailman in the early 1900's. War has broken out in your village. Walter finds out about a battle which will cause much bloodshed if he doesn't intervene.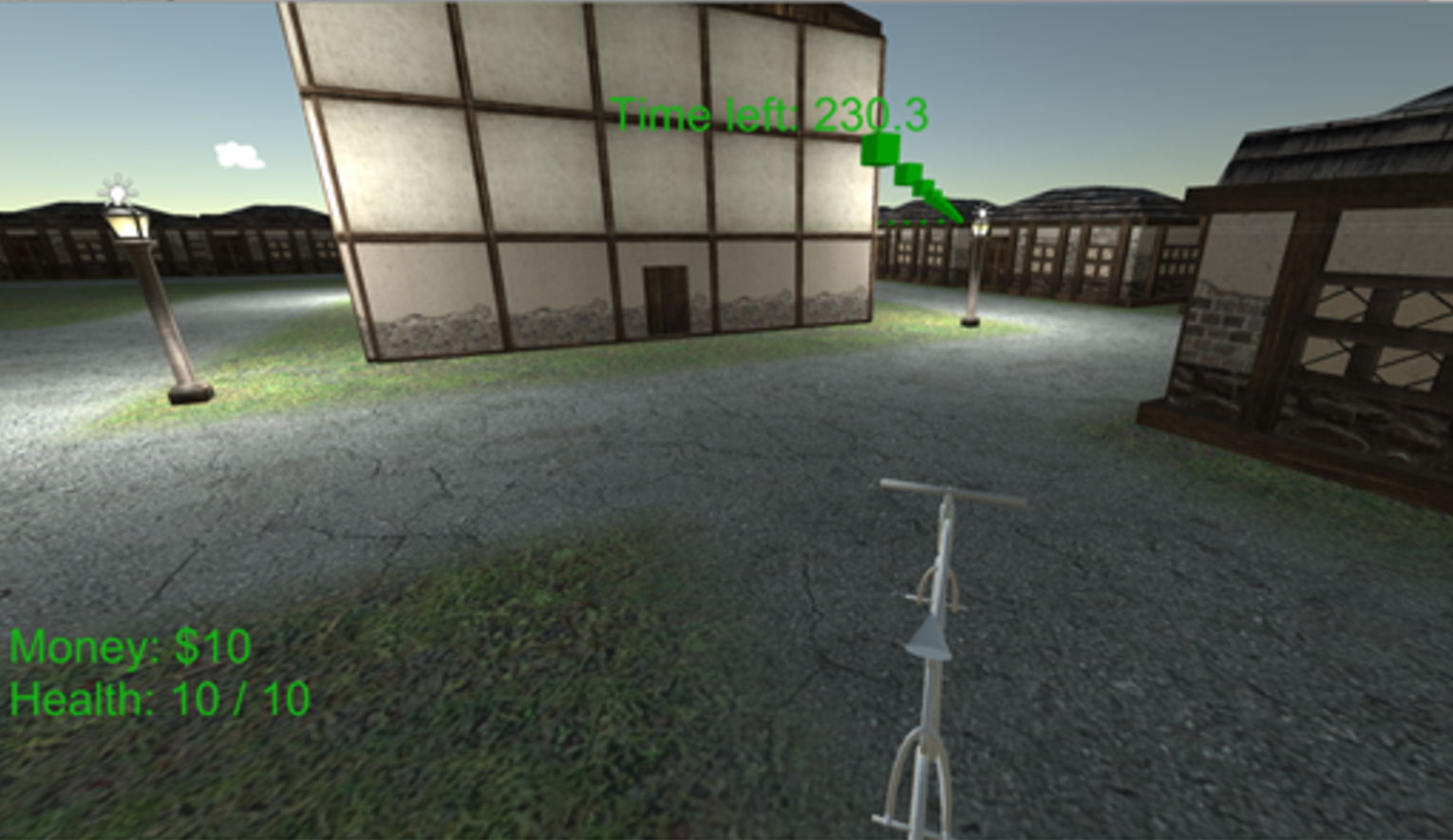 Realm
Group: Weiheng Ruan, Rohit Nambiar, Tran Dao (CS)
The player wakes up in a barren wasteland where only portals light up. Throughout the game the player finds hints in each level that create a picture of the player's life, showcasing the important dates and events that happened throughout the player's life.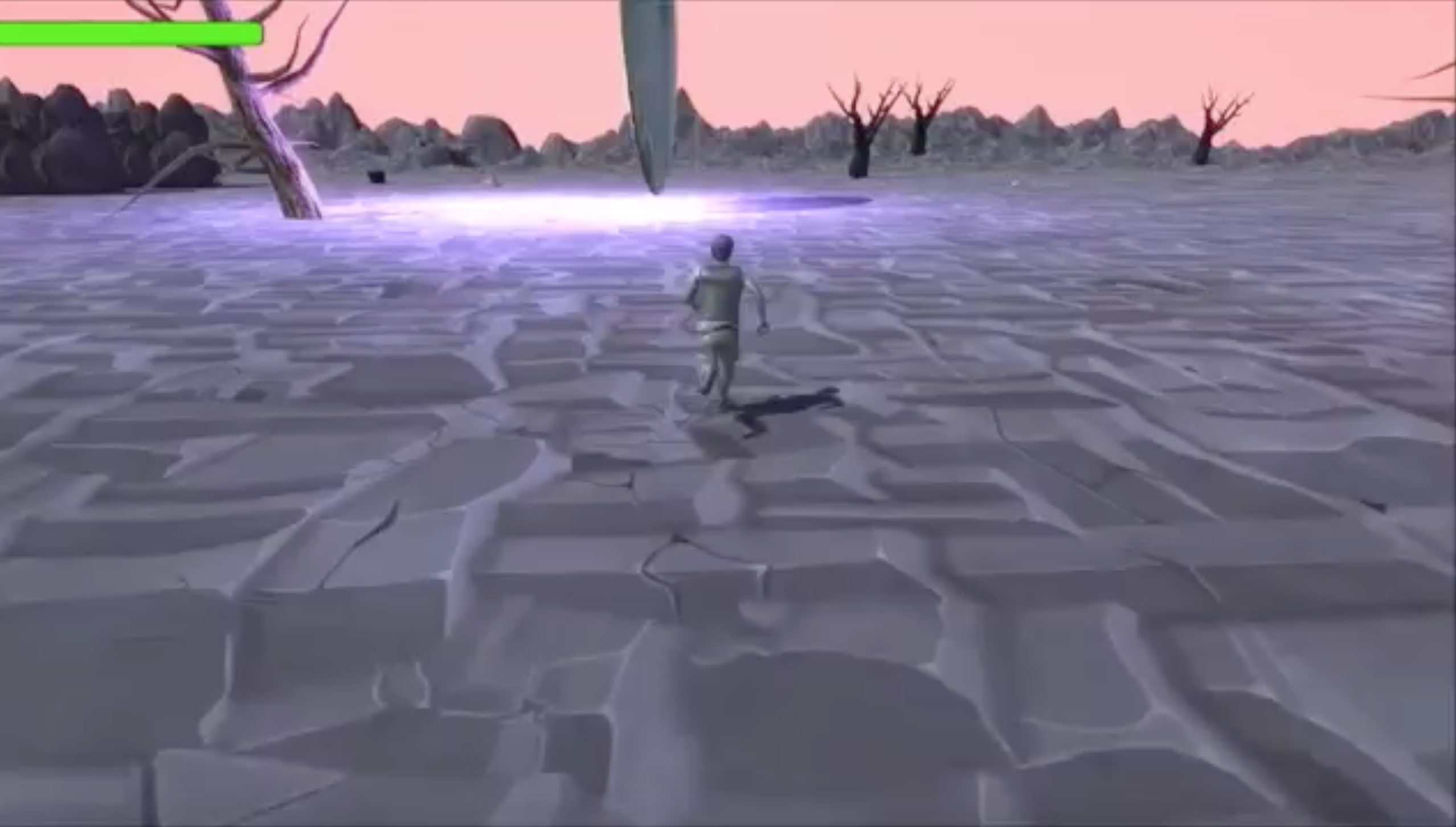 Broken
Group: Lawrence Chu, Grieldo Lulaj, Matthew McCormack (CS)
Broken is a multiplayer cooperative journey through a treacherous and mysterious junkyard wasteland. You and your partner must pool your abilities and resources to overcome the obstacles.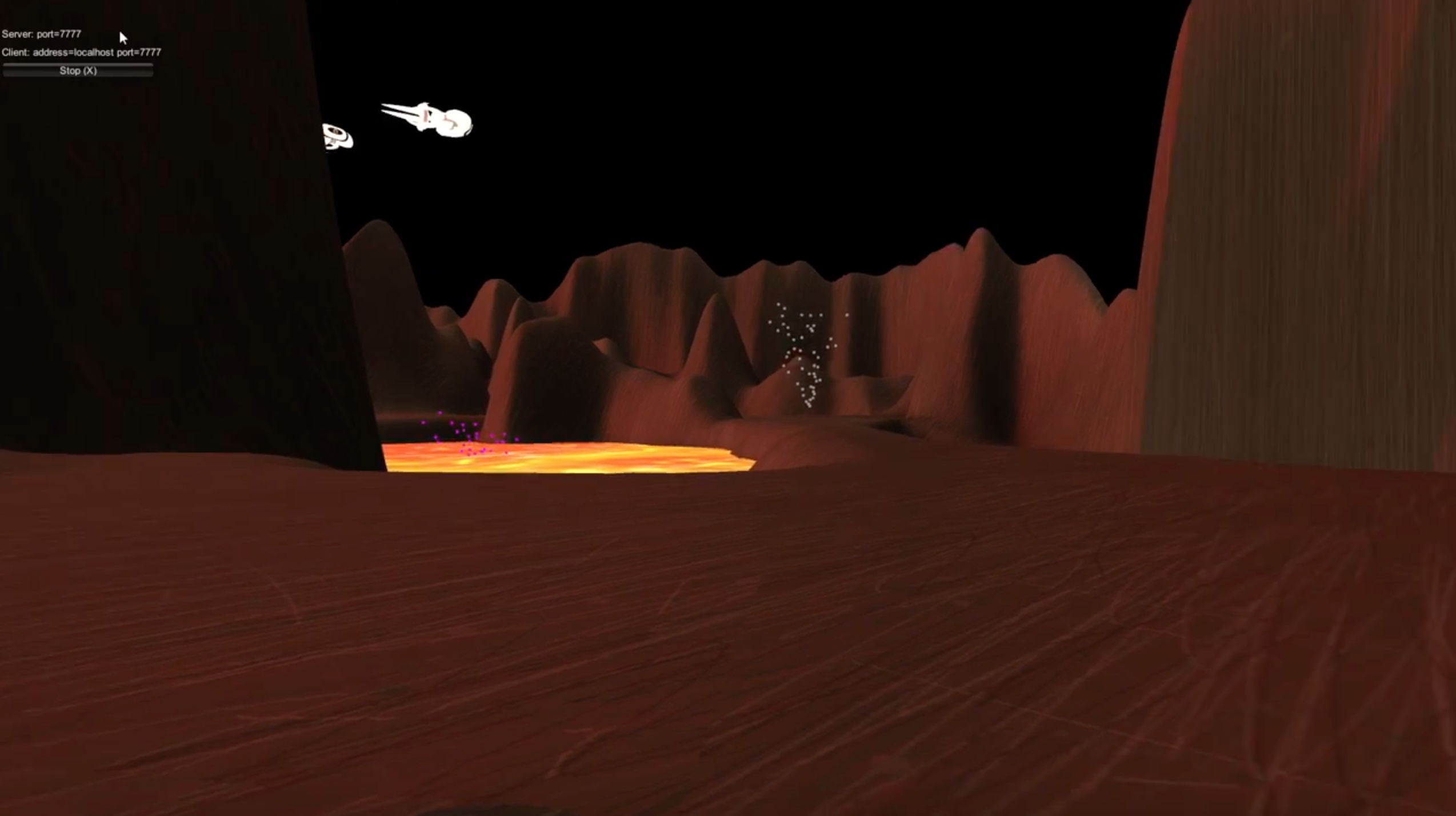 Age of Hoops
Group: Alan Fan, Jae Jeon, Daniel Pulley(CS)
You play as a basketball team manager with big dreams but humble beginnings, with nothing but your perseverance and wit to help you attempt to defeat the greatest fantasy basketball player ever: Michael J'chosen.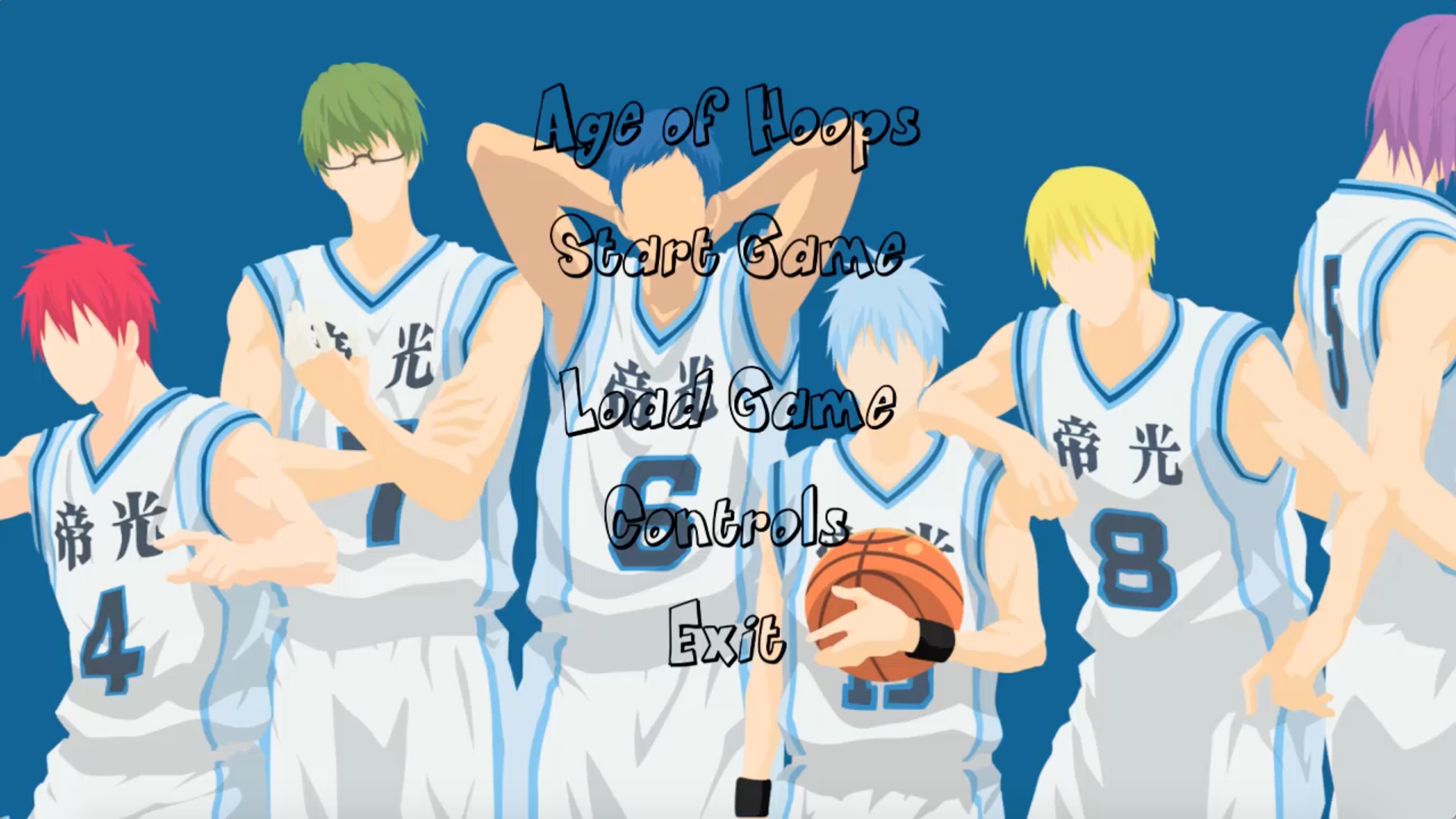 Escape Elusion
Group: Vitaliya Leonova, Ishta Bhagat, Zalak Patel (CS)
Escape Elusion is a first person escape game where the player is trapped inside a high-tech, advanced A.I house surrounded by danger and must use equipments they acquire within the house to escape alive.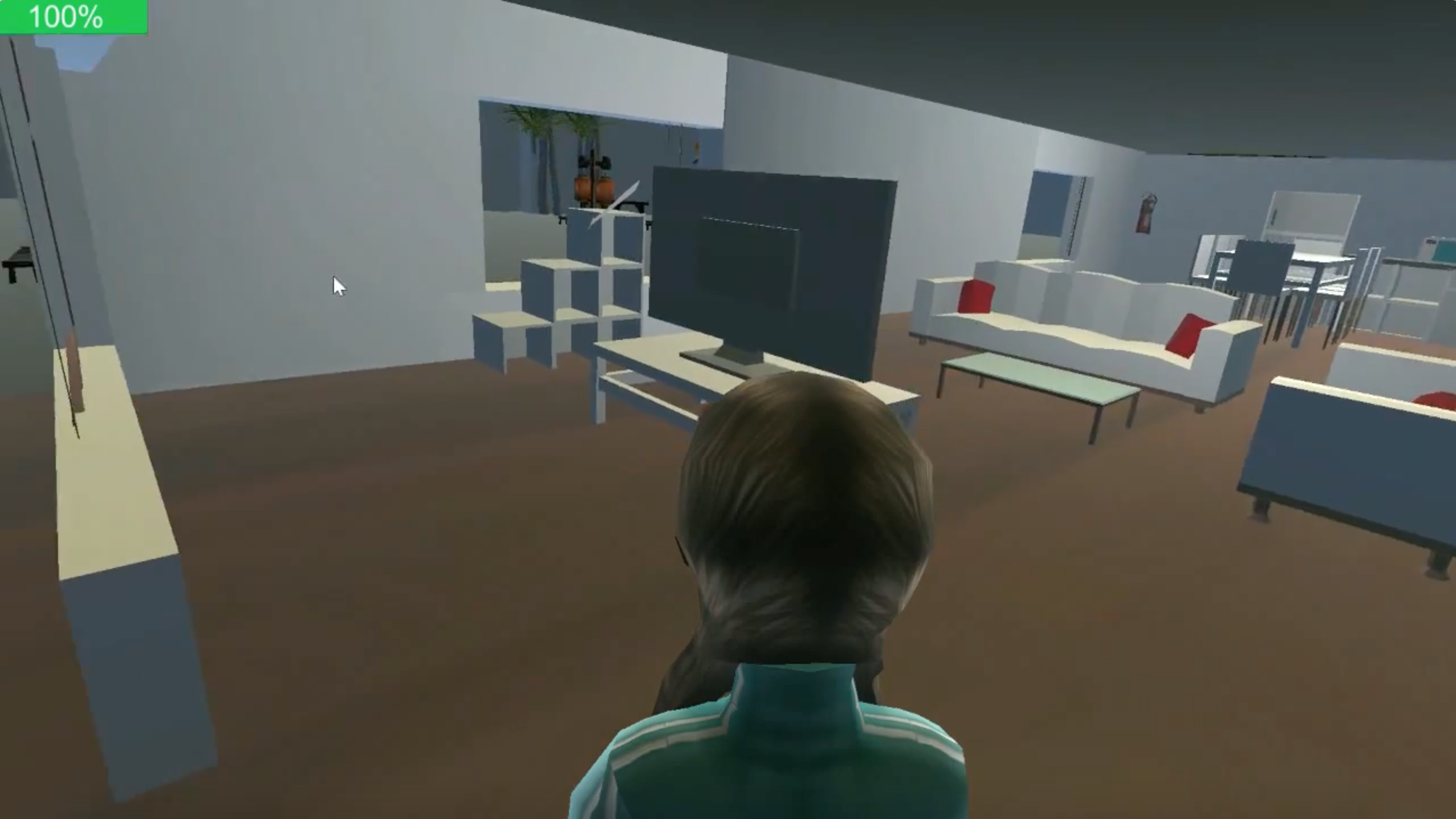 Satellites
Group: Lei Di, Yue Yu, Abdulrahman Hussein (CS)
Satellites is a strategy game based on a hexagon map. It tells a story of a planet travelling around the space to collect satellites.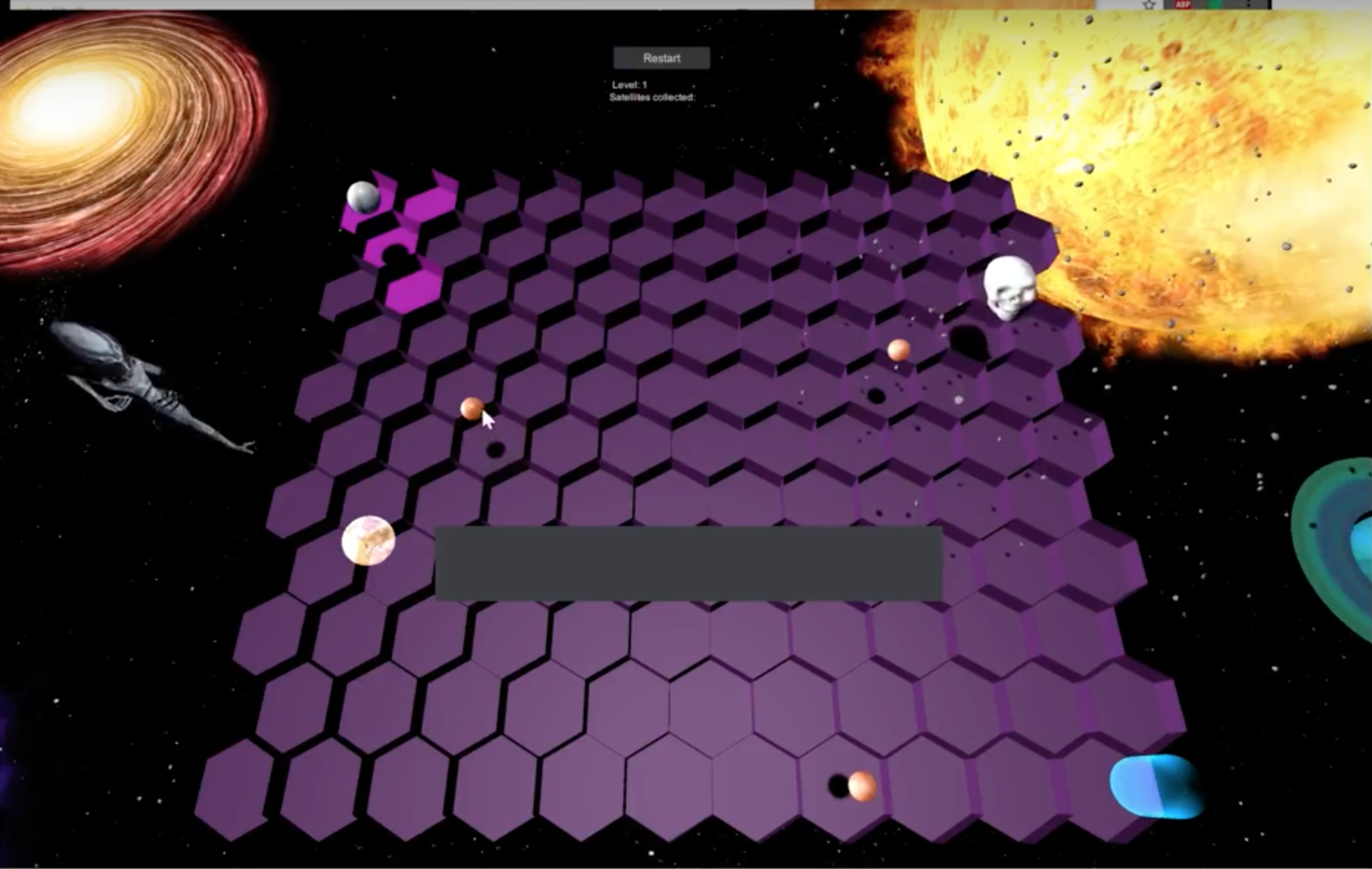 Imprisoned
Group: Richard Kim, Krunal Patel, Andy Cervantes (CS)
Prisoners have been imprisoned for life and many of them were falsely accused of crimes they didn't commit. The prisoners find out that they can switch spots with the prison guards for an hour a day.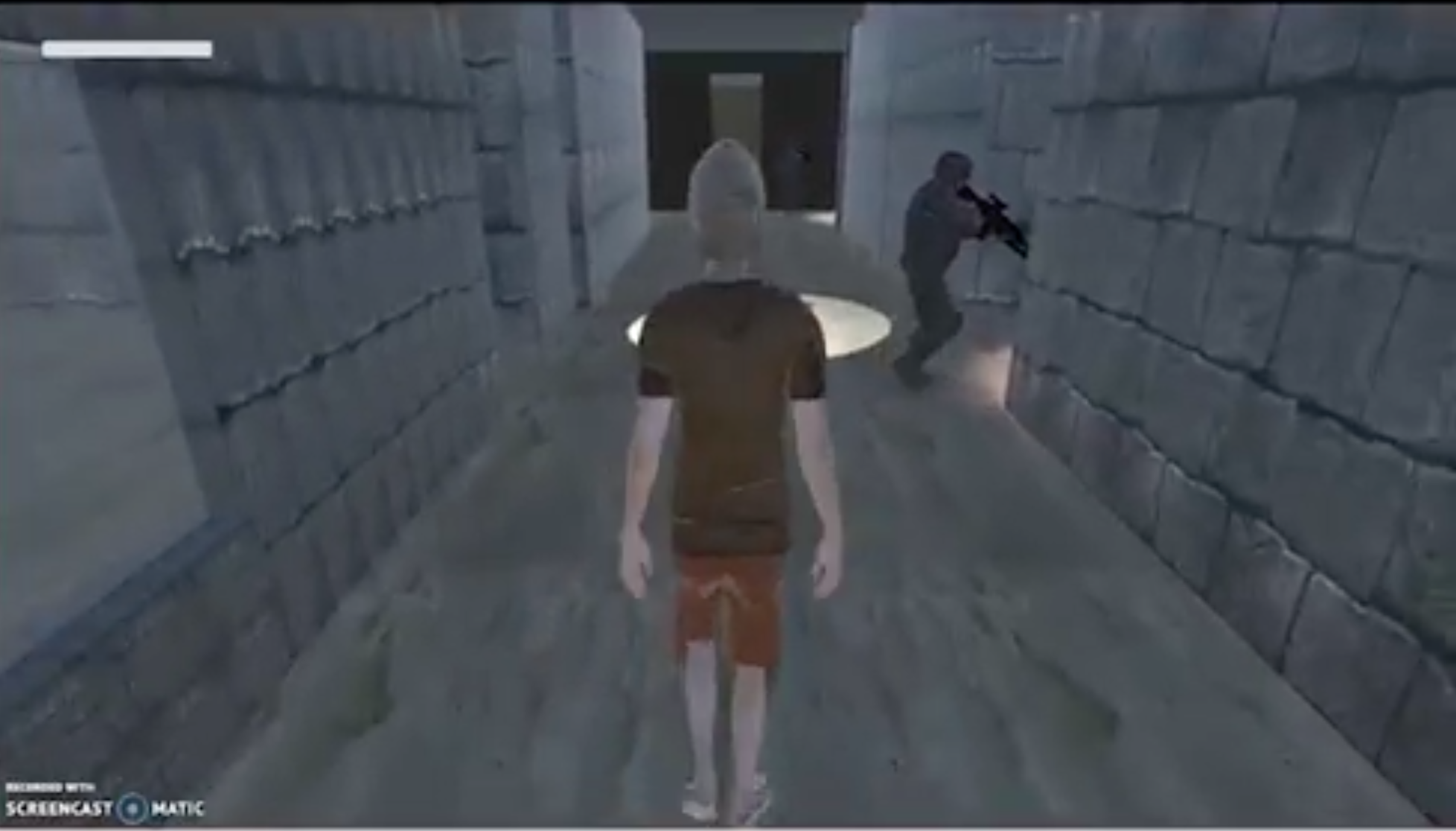 Plagued Memories
Group: Cang Le, Michael Walsh, Luis Hernandez (CS)
You awaken in the forbidden ruins of a mine lost to time. The only way out is an elevator stuck at the bottom.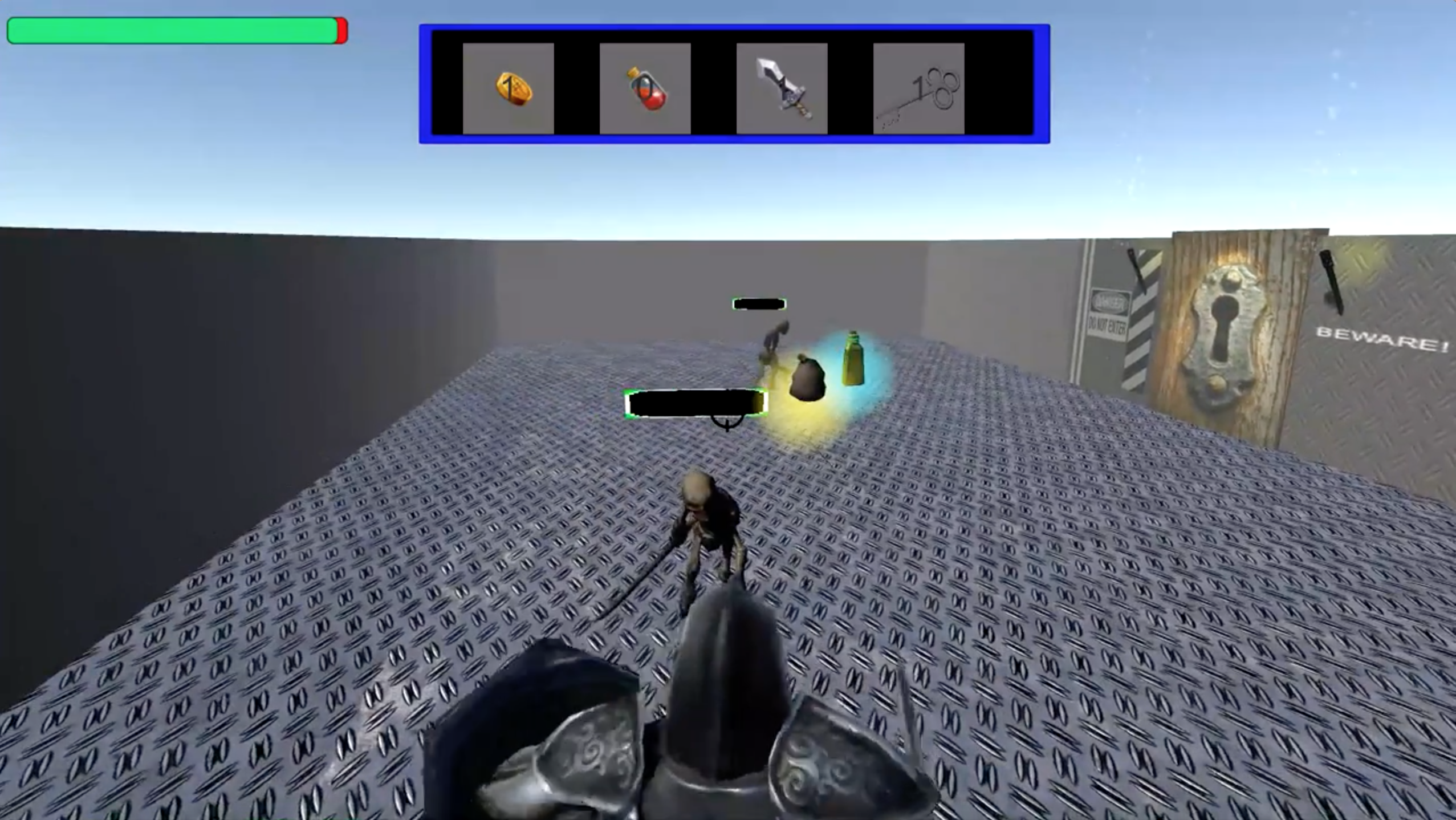 Final Projects 2016
Coldre
Group: Juan Trelles, Manu Thomas, Carlos Uribe (CS) and Jessica Marcano (Writer)
A little girl suffering from her parents divorce finds help in her two best friends, who try to recover the color of her world.



CaveChef
Group: Krishna Bharadwaj, Filippo Pellolio, Andrea Rottigni (CS) and Marinko Kuljanin (Writer)
CAVEChef is a serious game for legs rehabilitation in post-stroke patients using a 3rd person perspective.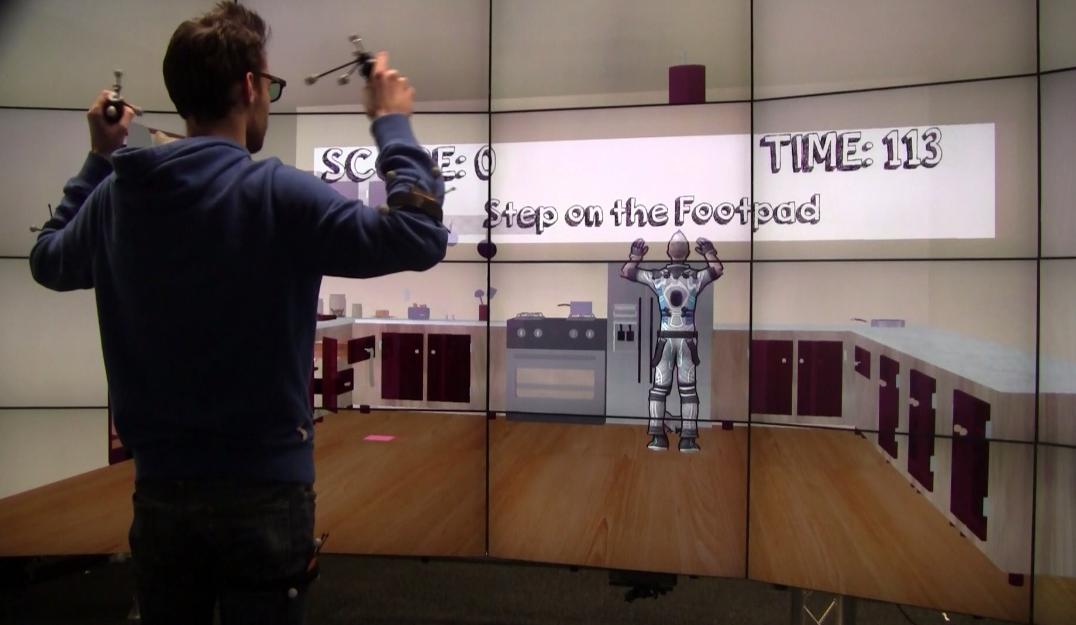 The Paladin[s]
Group: Kamil Piekutowski, Maciej Szpakowski, Shi Yin (CS) and Olga Ziminska (Writer)
Paladin[s] is a puzzle+stealth game running in CAVE2 for players who like to cooperate, supports two players sitting back to back, controlling the same character in two different but similar worlds at the same time.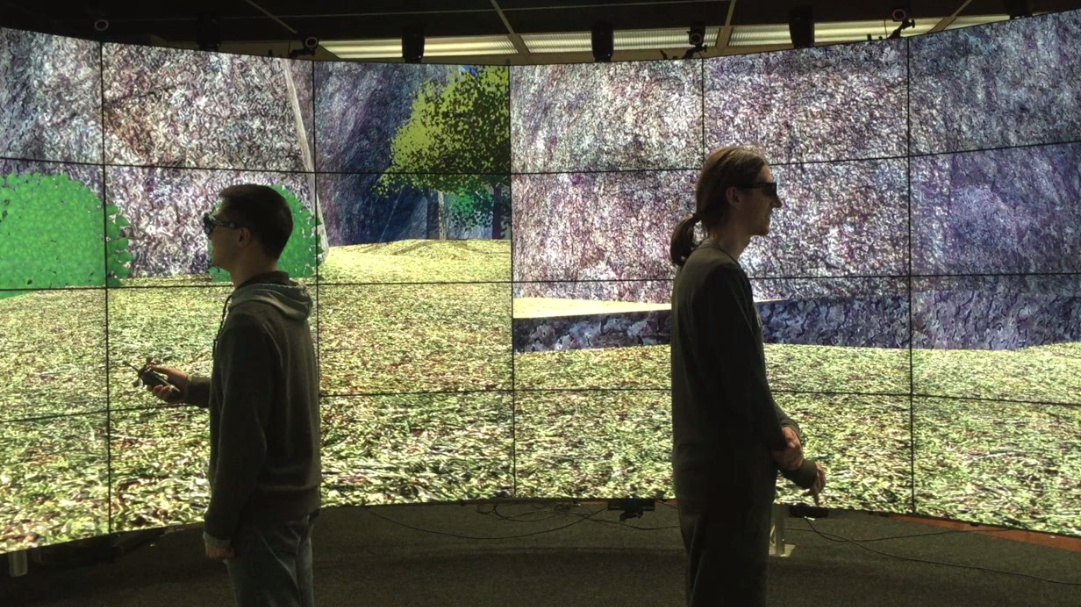 The Fear Engine
Group: Andrew Burks, Eric Williams, Brandon Davis (CS) and Laura Kaczmarczyk (Writer)
"The Fear Engine" is a story based journey through a hyper-realistic virtual reality game within the game. You need to confront your fears and bad memories in order to beat and escape the game.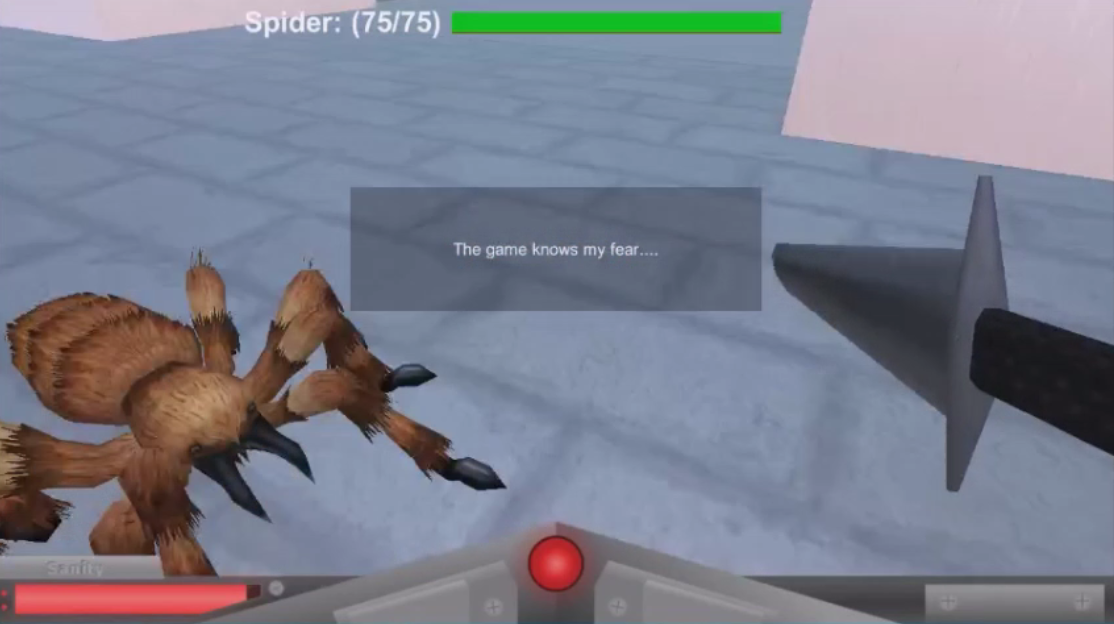 Unfinished Tales
Group: Nick Bashqawi, Saumya Solanki (CS) and Mitchel Ko (Art) and Nick Bashqawi (Writer)
The idea of Unfinished Tales is to help the storybook complete each of three stories by playing as characters in the book and gathering a party as you progress.



Teddy: Midnight Defender
Group: Thomas Misiaszek, Ryan Mak and Sneha Tuteja (CS) and Cristina Romagnolo (Writer)
Young child complains to parents each night that there are monsters in the closet. As the child drifts away into a deep slumber, the monsters emerge from the closet!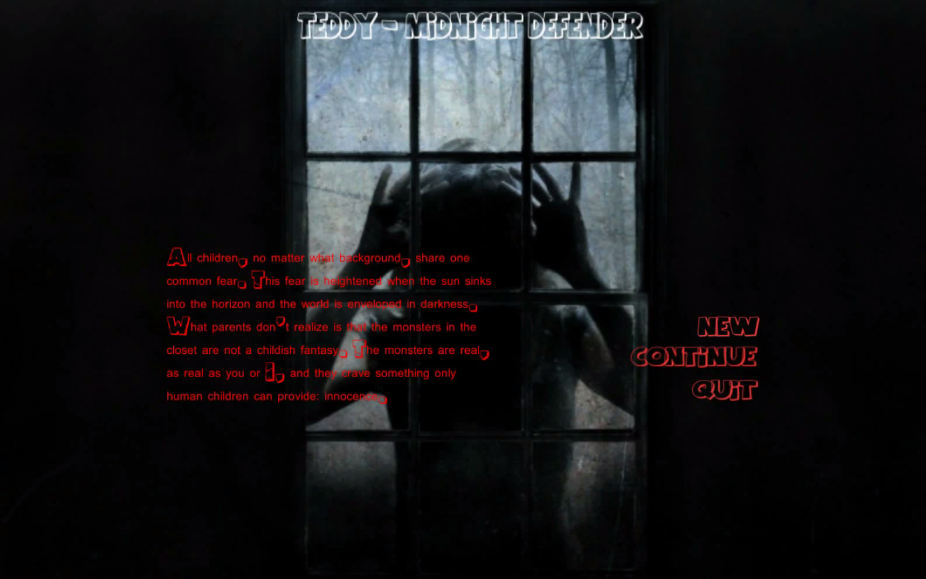 Dungeon Master
Group: Dennis McNamara, Tyrone Harris (CS) and Megan Wood (Art) and Mykah Williams (Writer)
Dungeon Master is a competitive dungeon building and exploring game for 2+ players. The titular Dungeon Master - will place enemies, traps, and treasures throughout a dungeon in order to stop the heroes from reaching and defeating him/her.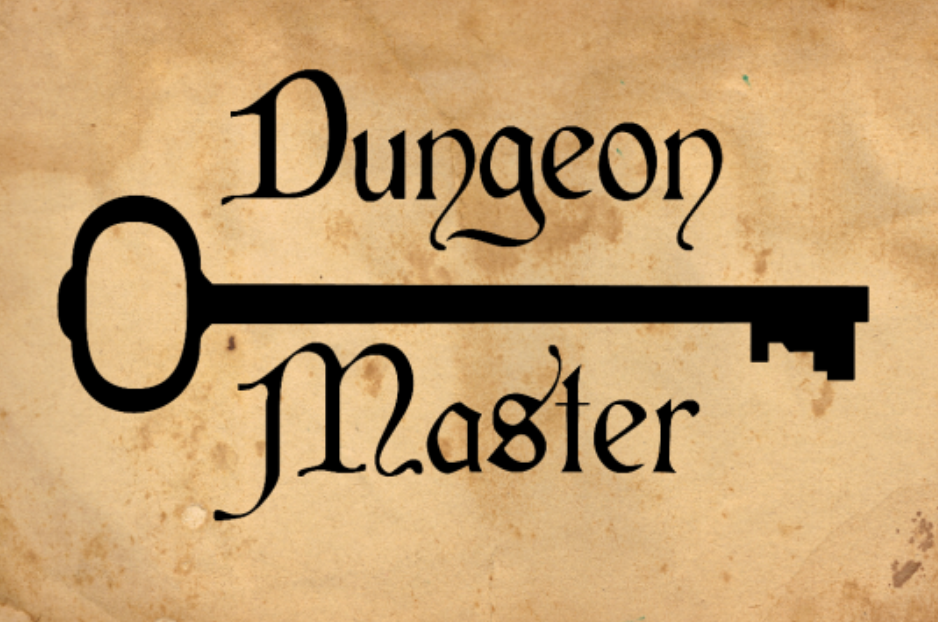 Pizza Delivery
Group: Saeed Baeshen, Abhishek Tripathi, Quan Zheng (CS) and Alonzo Zamarron (Art)
Joey is really into skateboarding and needs to deliver pizza on a skateboard in the Nuclear City, in order to buy better, cooler skateboards.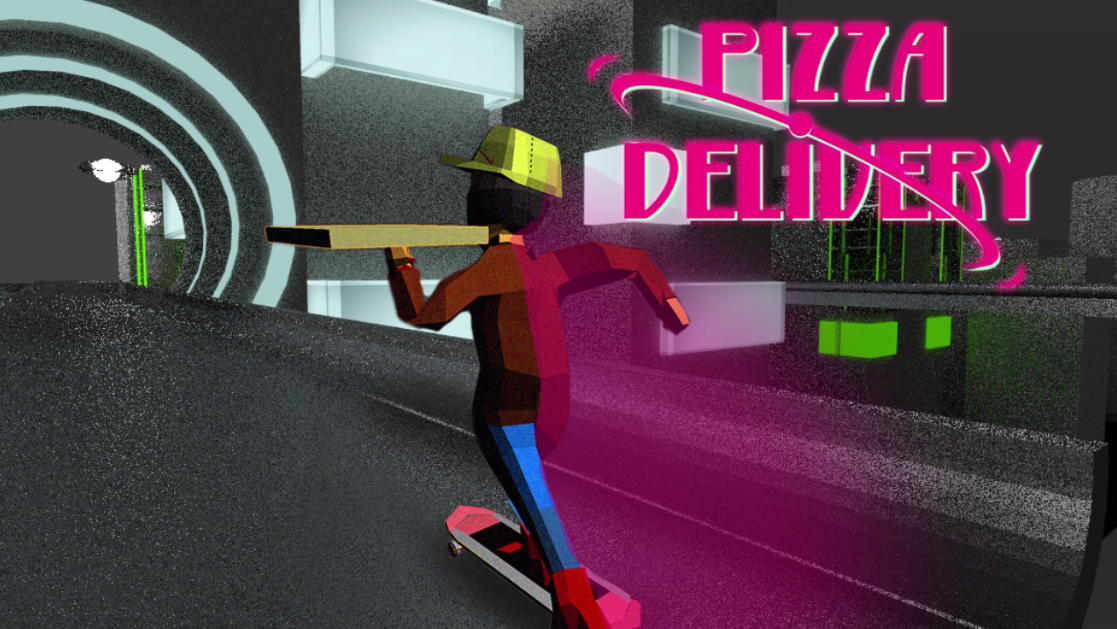 Spectralmancer
Group: Garret Felker, Bresia Prudente and Muhammad Khan (CS)
Spectralmancer is a first person game where you must play as a grumpy, old necromancer who is defending his graveyard from encroaching townsfolk with malicious intentions of disrespecting his graveyard.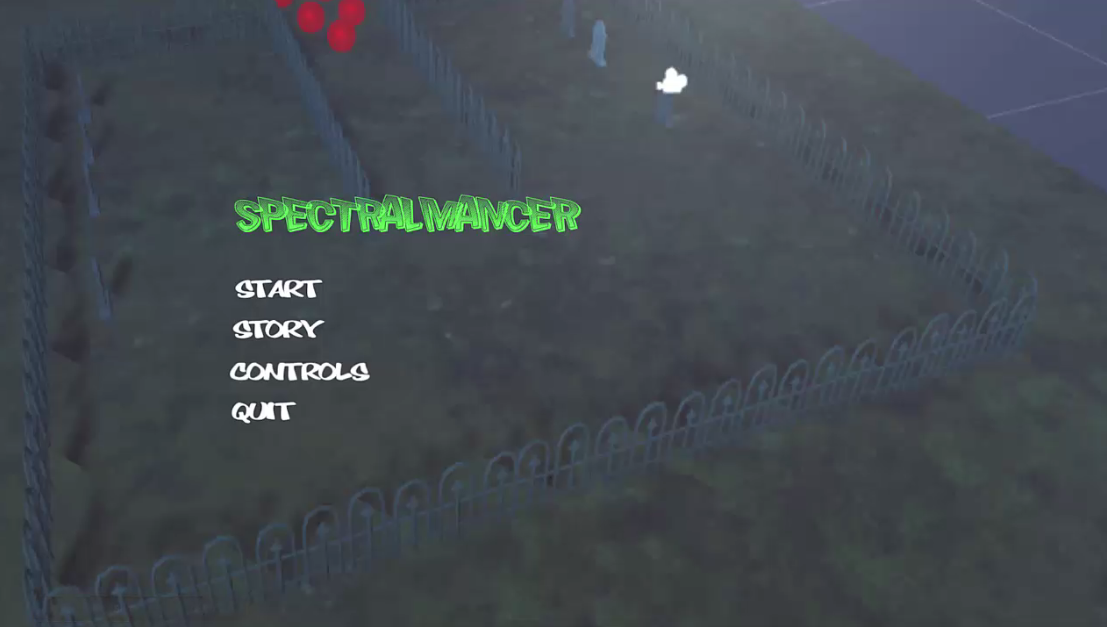 Spiritual Awakening
Group: Jong Gu Chang, Alfred Joseph (CS) and Omar Juarez (Artist) and Melissa Alva (Writer)
A spiritual journey of a blind monk seeking to change himself to the very roots of his being and remove everything that would stand in the way of his dedication to God.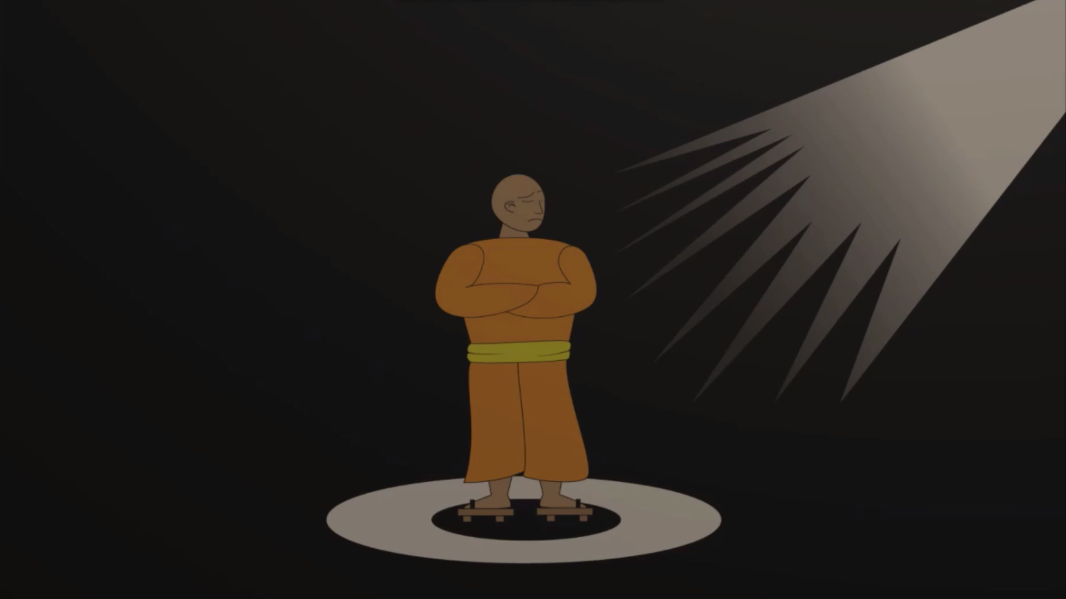 Final Projects 2013
reBIRTH
Group: Julie De Lorenzo, Alex Stiegel, Joe Manzella (CS), and Meg Ziegler (Art), and Lexi Miller-Golub (Writer)
You are a phoenix that can grow, but can never really die (neat!). reBIRTH is a puzzle game that challenges you to save a magical forest from evil shadow-foxes.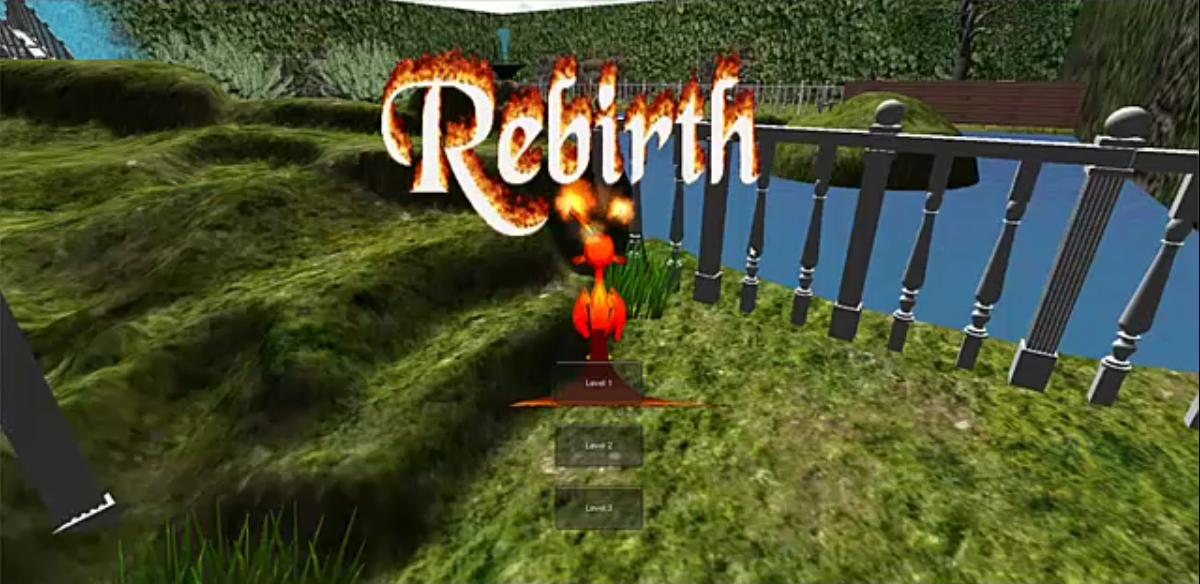 A Sandbox of Sound
Group: Corrigan Farley, Ben Isenberg (CS), and Scott Whipkey (Art), and Wesley Davis (Writer)
The Sandbox is a platforming game whose content is dynamically generated to match your music library.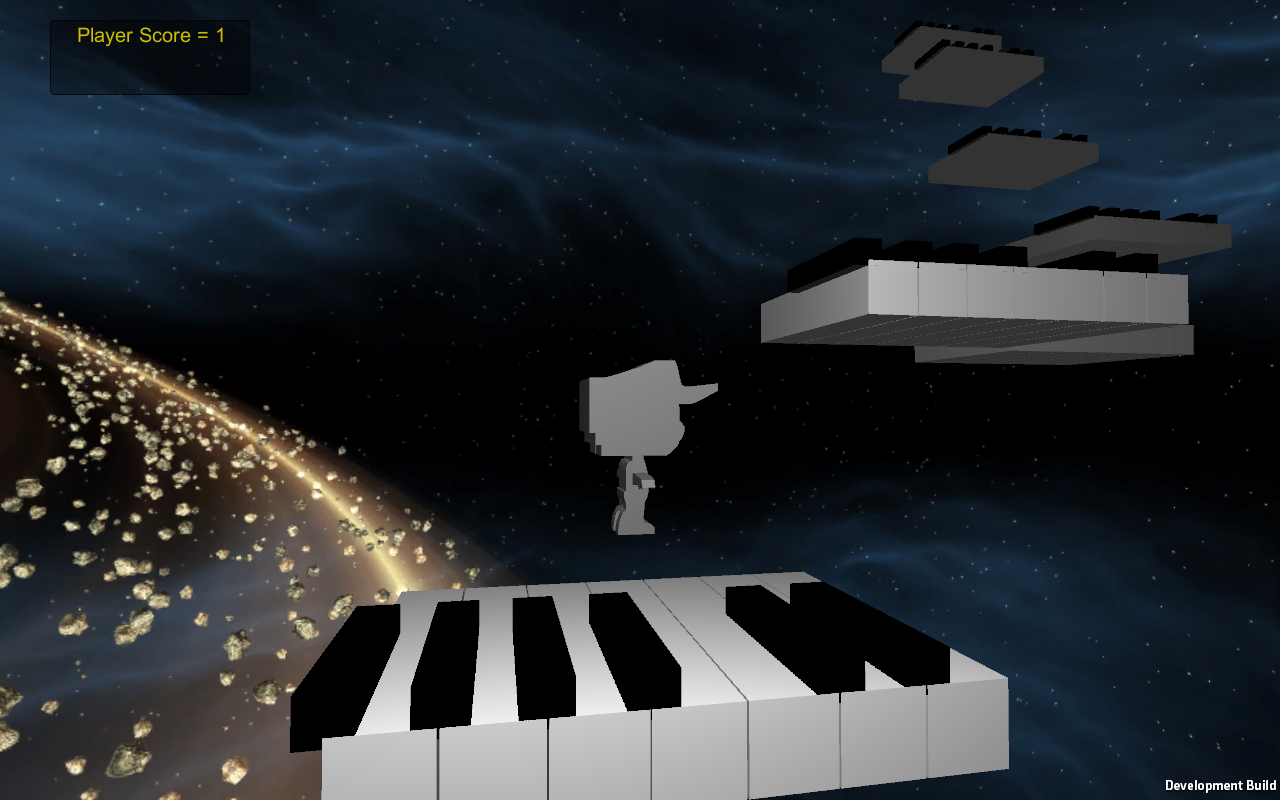 Theseus
Group: Ryan Lonergan, Ronald Rollins (CS), and Scott Whipkey (Art), and Wesley Davis (Writer)
A horrible half-man, half-bull Minotaur has taken residence in a labyrinth sewer and has been kidnapping and eating children from the city above. You, the hero Theseus, need to locate and kill this foul beast.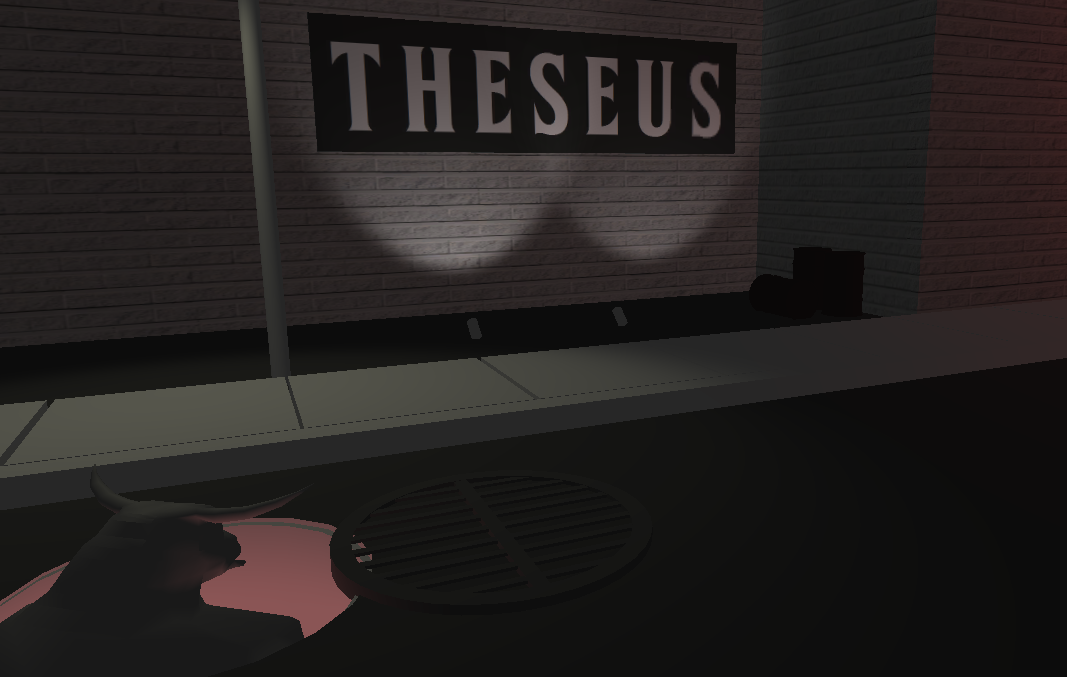 Trans-Verse
Group: Chris Zalaznik, Chris Matysik (CS), and Coaxum Khalif (Art), and Mahmoud Yacoub (Write)
Help a cute detective complete movement puzzles and defeat the enemy faction as you save two parallel universes from eminent (sic! :-) destruction.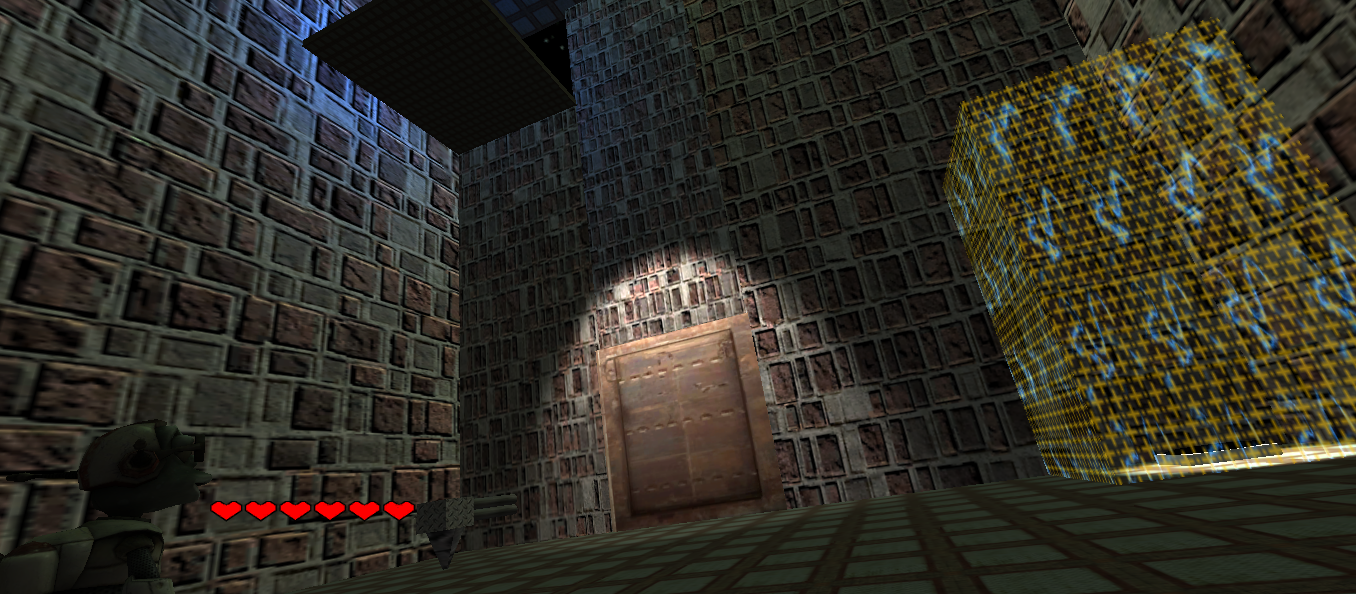 Spirits Up
Group: Megan Ziegler (Art), and Francis Ng, Tyler Hand (CS), and John Simons (Writer)
A small but fierce doll has been forgotten in the basement by its owner. Now the toy has to fight her way back up to light -- using a pen!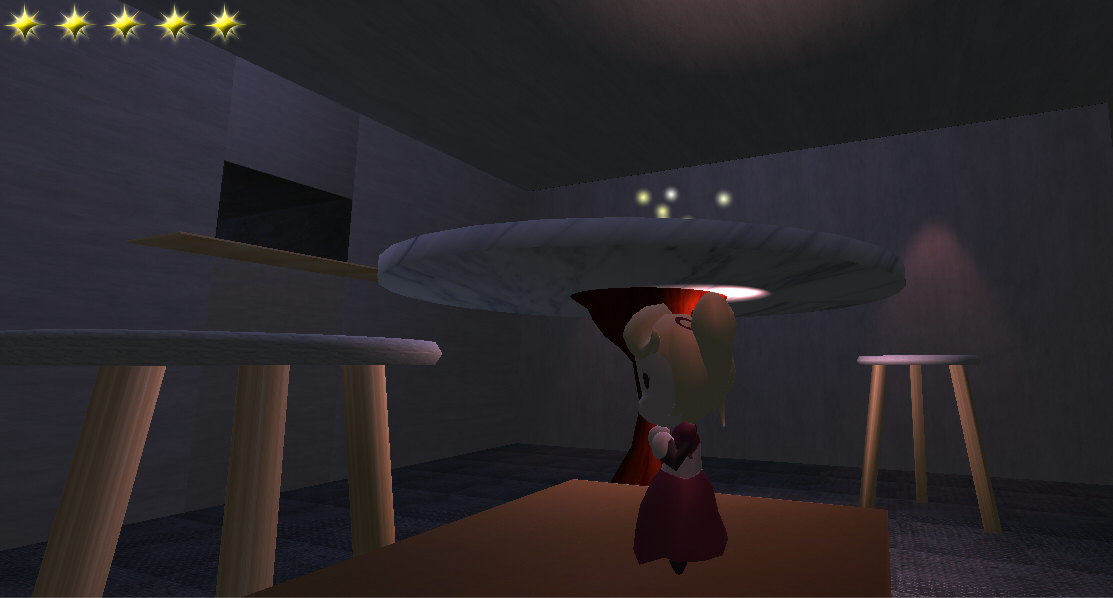 Coded_reality
Group: Zach Sadler, Sean Myers, Matthew Gould (CS), and Coaxum Khalif (Art), and Lexi Miller-Golub (Writer)
Coded_reality() is a serious game that uses a modifiable game world to teach players how to program through a series of puzzles.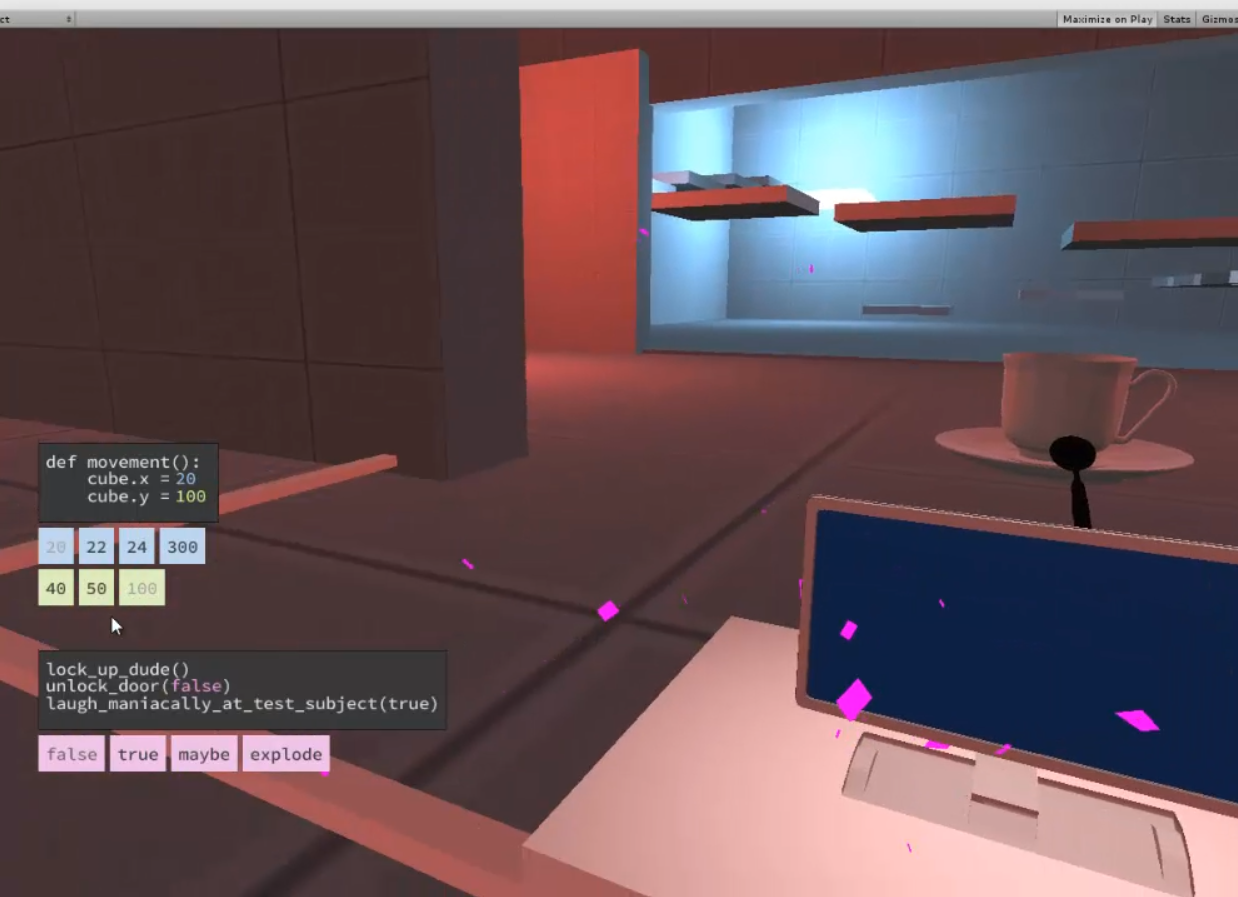 Final Projects 2011
Victor Powell and Tim Luciani (CS), and Nina Musser (Art) showcase Cloud Factory. Try to generate 3D clouds that match the pattern shown ("pants", "turtle", "Justin Bieber"? Just kidding :-). Under the hood, some quite impressive work: a marching-cubes algorithm to merge individual floating blobs on the fly.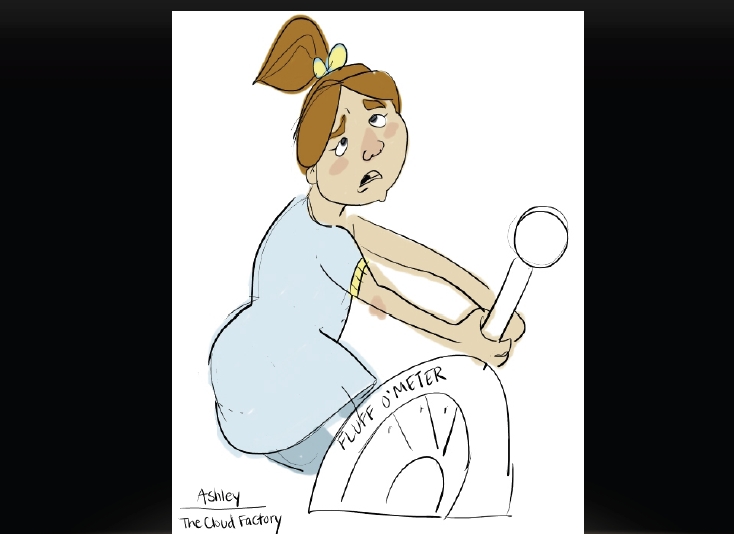 Brian Dicks, Patrick Hogg, and Tom Kierzkowski (CS), Lawrence Plofker (Writer), Elizabeth Martin and Ami Saroka (Art) created Heist, a dark and stylish Cops and Thieves cooperative game featuring motion capture animation from the CMU MoCap database.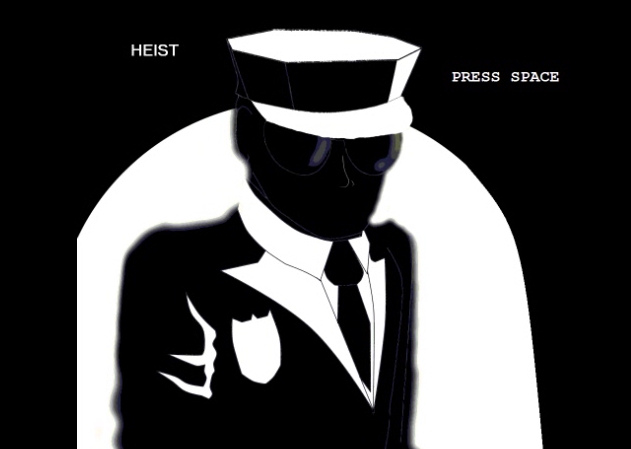 Jay Sawyer, Luke Weng, and Eric Greif (CS), Elizabeth Shawn (Art) and Laura Belluomini (Writer) put together Hey Diddle Diddle, a nursery-rhyme game in which the Cow attemps to get enough points to buy itself a space shuttle and then jump over the Moon. Very nice 3D physics, and a lot of fun.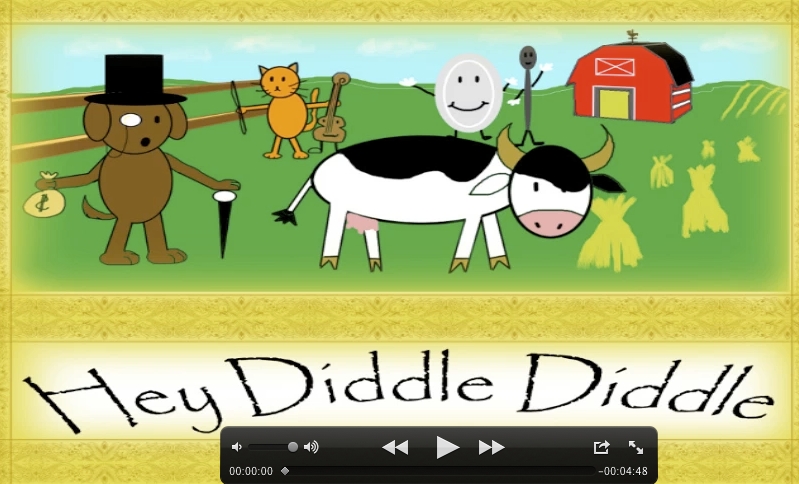 Mike Lew, Gabe de Forest and Tim Pittman (CS), Clayton Chowaniek (Writer), Will Francis and Dave Szyilagi (Art) go the full nine yards with Petri Wars, a real time strategy networked game on the smallest scale. Divide bacteria to Conquer!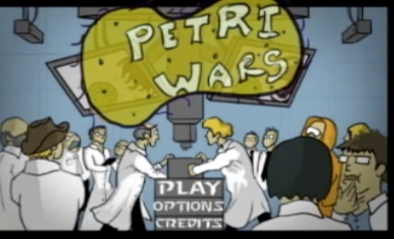 Wen Xu, Andrew Yin, James Weaver (CS), Meredith Moriarty and Evan Gooding (Art), and Jake Robbins (Writer) created Warrior Rabbits and Squirrels, a serious cooperative game to teach diversity youngsters resilience skills against bullying. The team worked with the Pitt Graduate School of Public Health specialists to design the dialogs and actions for the game. What an awesome mission!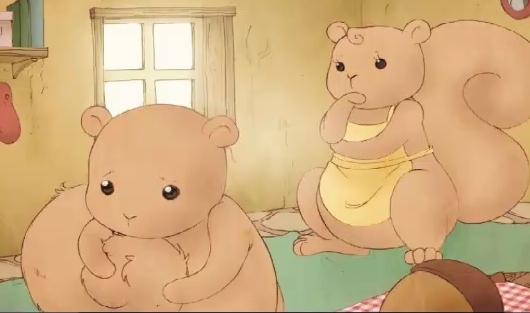 John Fetterholf (Writer and CS), Adam Bartos and Daniel Carr (CS), and Meredith Moriarty (Art) showcase their brainchild Lazlow and Dead Poet Spells, a game with a truly spellbinding story. Orphaned Lazlow needs to rescue his grandpa and cat on a stormy Halloween. He can only rely on magic spells from his dear friends, all dead poets -- there's Bukowski and Sartre and much more... By the way, you're a torus, and you play with a PS3 controller!