SAGE3 Alpha Version Available - Users: Please Help Test and Provide Feedback
December 13th, 2021
Categories: Applications, Software, User Groups, Tele-Collaboration, Remote Collaboration, Human Computer Interaction (HCI), Cybersecurity, Data Science, Artificial Intelligence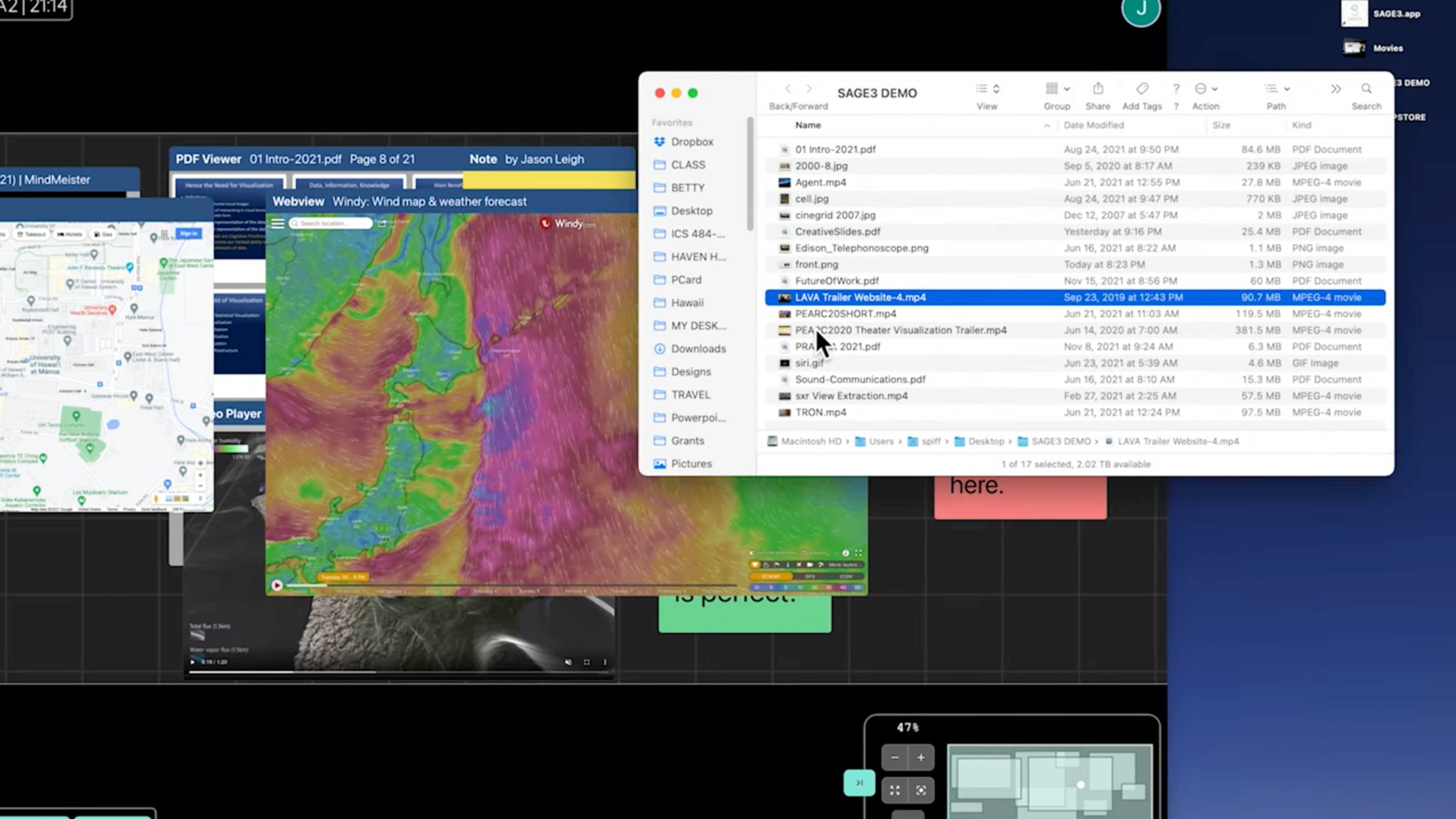 About
The SAGE team has been hard at work designing and developing SAGE3, the NSF-funded Smart Amplified Group Environment, which is a total rewrite of SAGE2.

SAGE3 ALPHA RELEASE AND WEBSITE
SAGE3 alpha version for Linux, Windows and MacOS is now available for download. For those who wish to test SAGE3 and provide our team with constructive feedback, go to the new SAGE3 website: (1) download the software and display client and (2) watch the "How To" video. Note: Users who tested earlier SAGE3 versions should delete old versions and use the latest one on the website.

SAGE2
For users who rely on SAGE2 for production (collaborative research, teaching, meetings), continue to use. We will answer support questions for the foreseeable future, but will not introduce new releases. The final release and documentation can be found on the SAGE2 website.

SAGE3 / SAGE2 COMMUNITY USER FORUMS
New SAGE3/SAGE2 Community user forums are now hosted on Slack; to join:
tinyurl.com/sagecommunity.

For SAGE2, subscribe to the sage2-support channel.
For SAGE3, subscribe to the sage3-support channel.