Optimization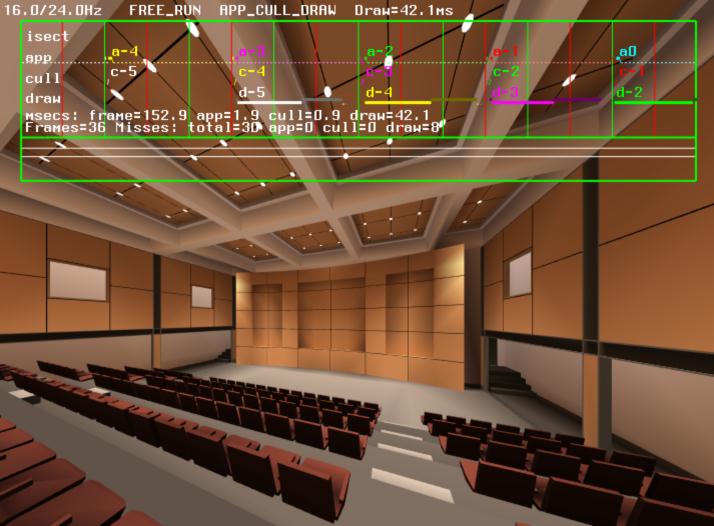 The statistics display (brought up using the 'T' key in the pfCAVE simulator) shows the current frame rate and the timing of each stage in the Performer pipeline.
To get more detailed statistics, call

	pfCAVEMasterChan()->getFStats()->setClass(PFSTATS_ENGFX|PFFSTATS_ENDB|PFFSTATS_ENCULL, PFSTATS_ON);

in your initialization, after pfCAVEInitChannels().

Tools for improving the performance of an application include:
pfLOD - Level of detail. Contains different versions of a model, and selects which child to render based on the distance from the viewpoint and/or the current 'stress'.
pfNode::flatten - A method which applies SCS transformations to all the geometry under the SCS's, so that a push/popmatrix is not needed when rendering.
pfPartition - A group node which can break up geometry into separate blocks in an X/Y grid, improving culling.
pfdBreakup
pfdSpatialize - Utility functions which break up a scene into a more efficient graph.
---

Previous page


Table of contents




Last modified 30 June 1996.

Dave Pape, pape@evl.uic.edu