Mogao Grottoes

A project to use VR to explore the treasure of one of the greatest arts and cultural discoveries of the 20th Century, the most spectacular Mogoa Grottoes of Dunhuang in western China. Dunhuang is one of the most famous Chinese ancient cultural site, and had become the gate way to well-known Silkroad, the East-West trade route, of Asia and Europe.
The Mogoa Grottoes located in the Gobi desert, consist of 492 caves with the beautiful murals of 25,000 square meters (approx. 269,097 square feet) wall fresco paintings and more than 3000 painted sculptures. These caves span period of one thousand years, from forth century to fourteen century. Each cave and each mural has its own story.
The Mogoa Grottoes is one of the most famous chinese ancient cultural site. The models of the Grottoes are created accurately using the data from the research team from the Northwestern University and converted to the format that can be accessible by the VR application created by Electronic Visualization Lab's VR architects and scientists. Through the Network application named "LIMBO" and CAVERNSoft both teams are able to immerse into the Virtual Mogoa Grottoes from the distance location, at the same time and are able to corporate, and discuss and learn about these treasures remotely.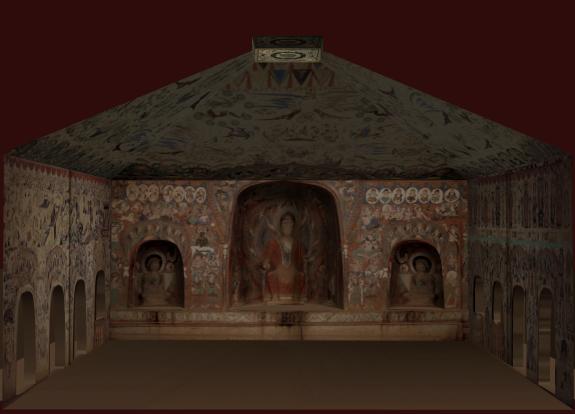 The first application was in XP (created by Dave Pape). Only one participant can enter the Virtual Environment.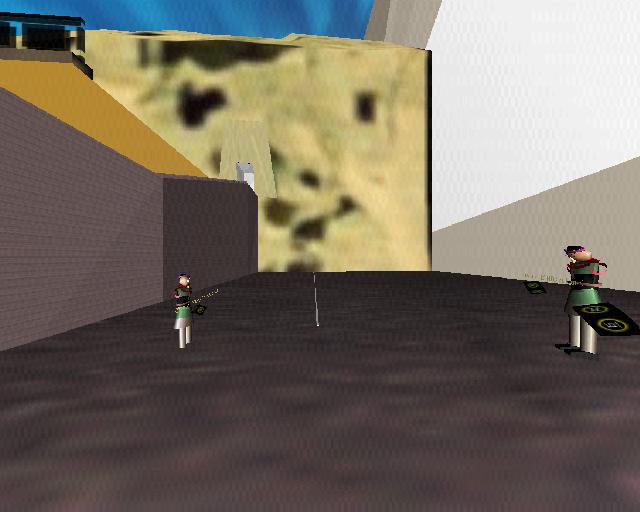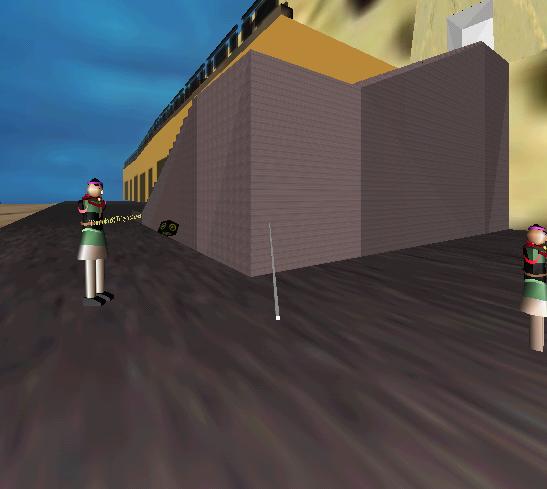 Then the application developed using "LIMBO" and CAVERNSoft (created by Jason Leigh, PhD). The software allowed participant from the remote site to participate and interact to each other in the same environment the application was previewed at Super Computing98 Conference, at Orlando, FL

The following was the new development of the Mogao Grottoes Application. The whole site had been created in 3D.


Above, the comparison between the line drawing and the 3D models of the Mogao Grottoes.
Participant(s) can explore the site as in the real world. As he/she click on the left button on the wand (navigation tools in Virtual Environment) the "description panel" will appear, and tell participant about the cave that picked by participant.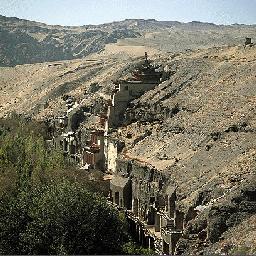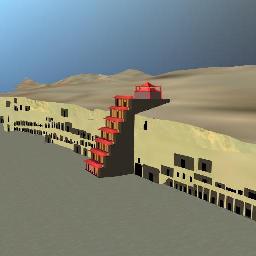 Agian, the comparison of the REAL and VIRTUAL site.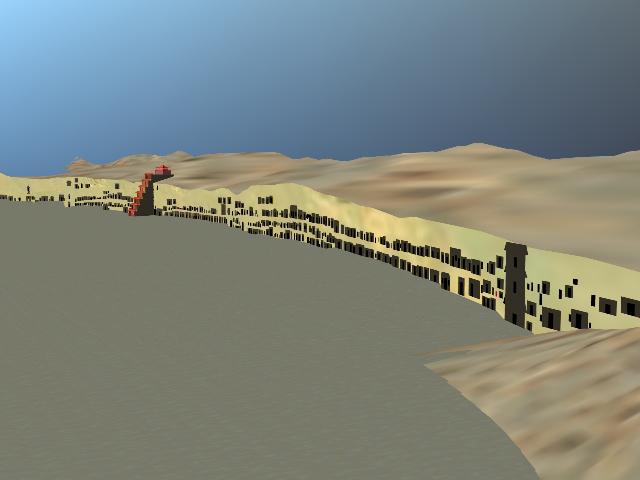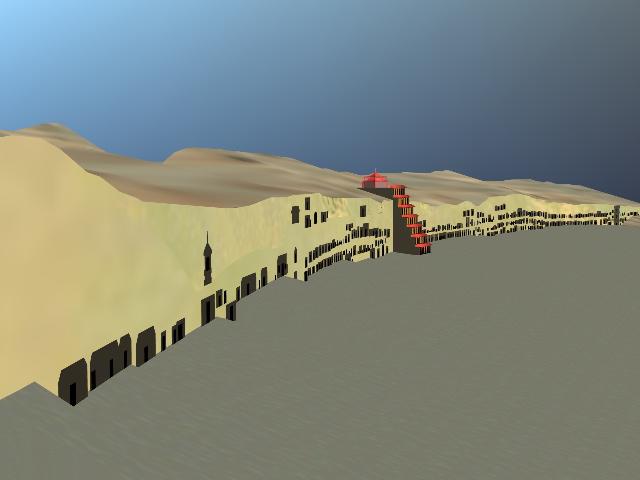 Different aerial view of the Virtual Site.