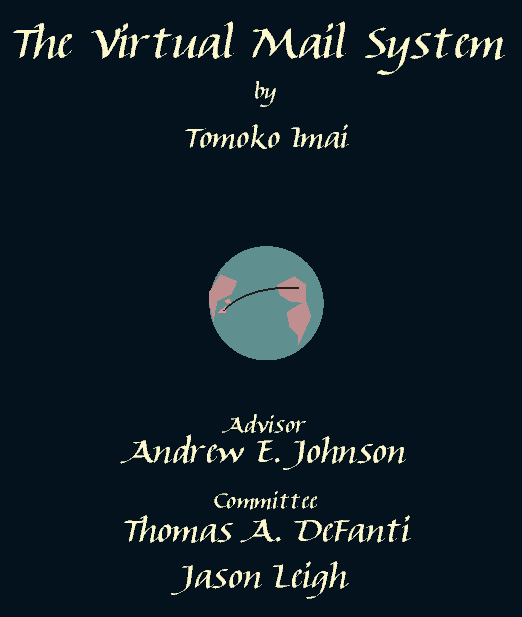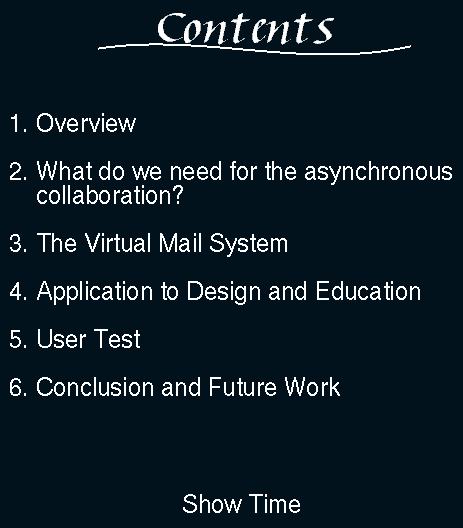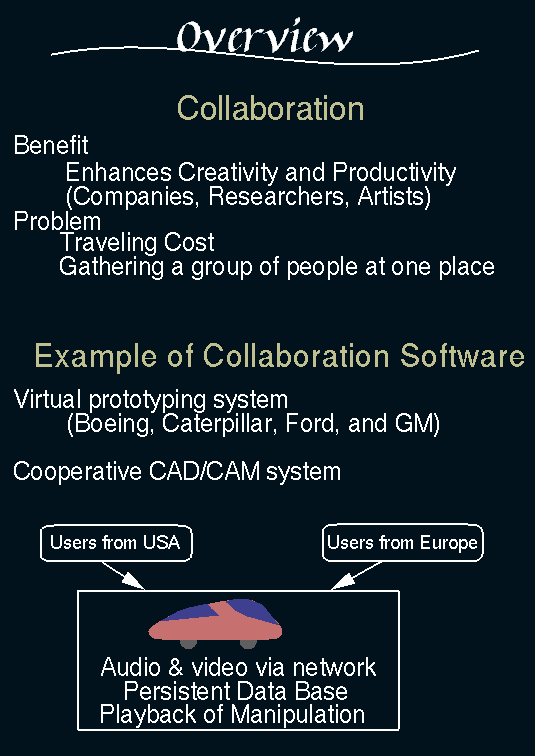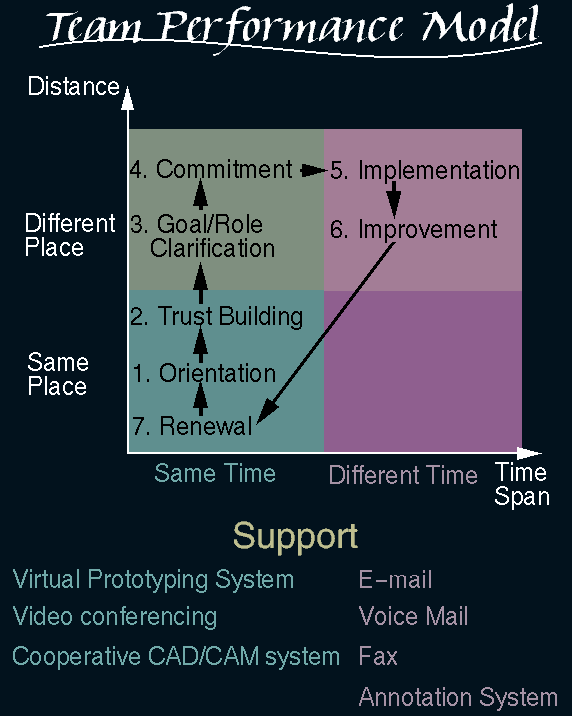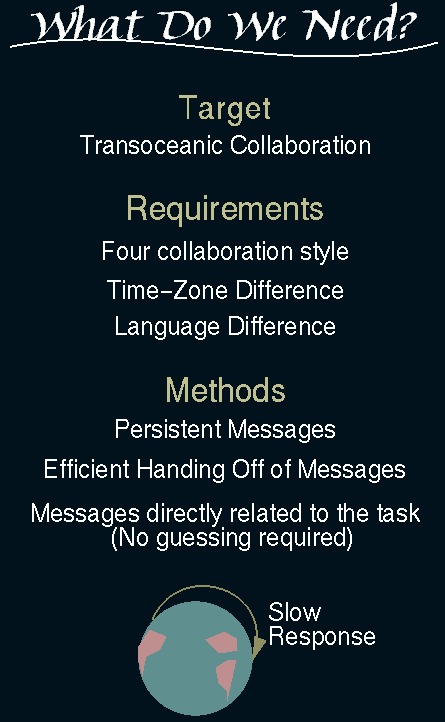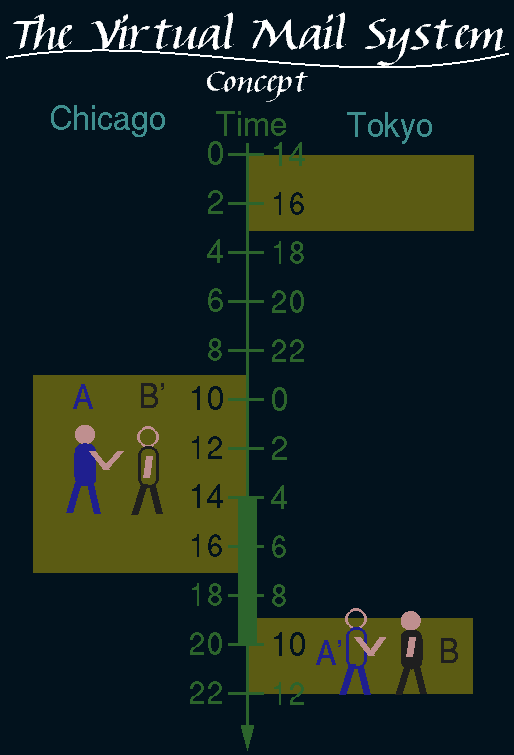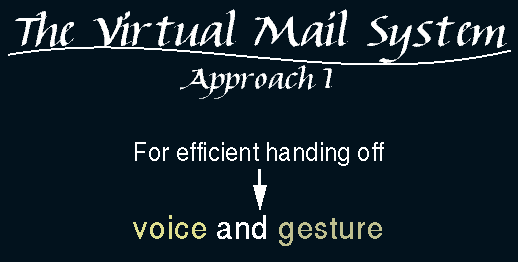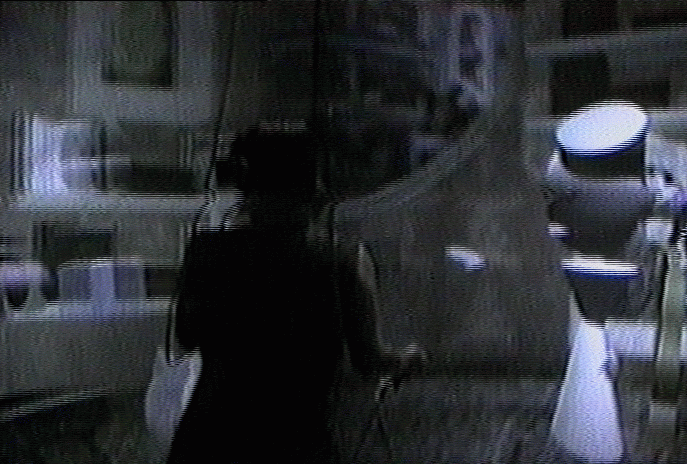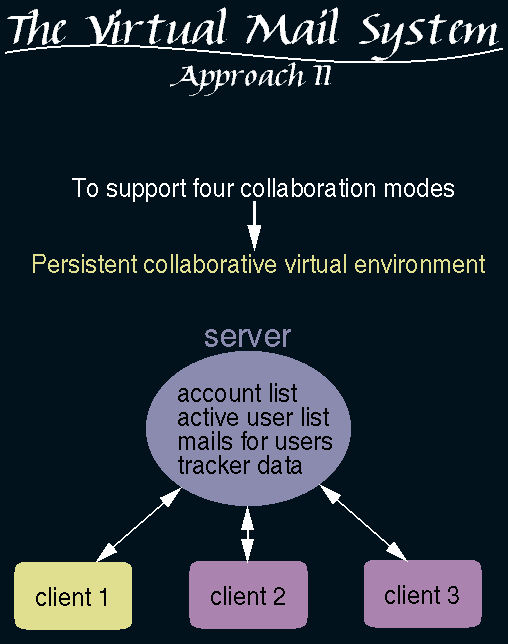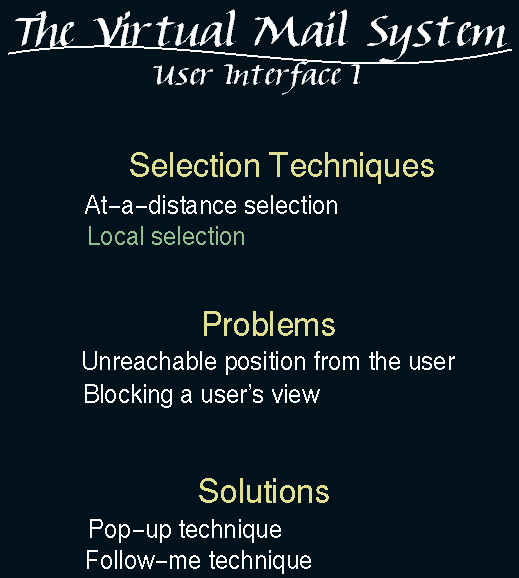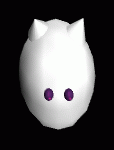 Tools are packed in a friend icon. Each user chooses his/her favorite icon as his/her friend in a VE.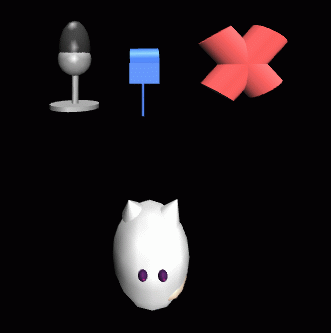 Selecting the friend icon pop-ups tools. The icons are hierarchical.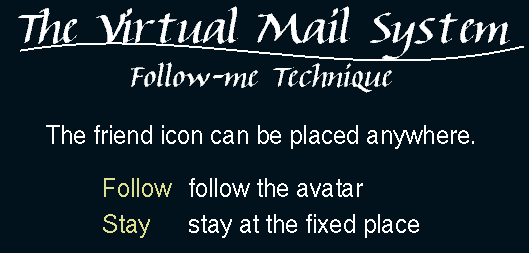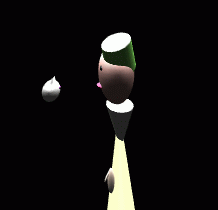 In the follow mode, the icon stays at the fixed relative position to the avatar.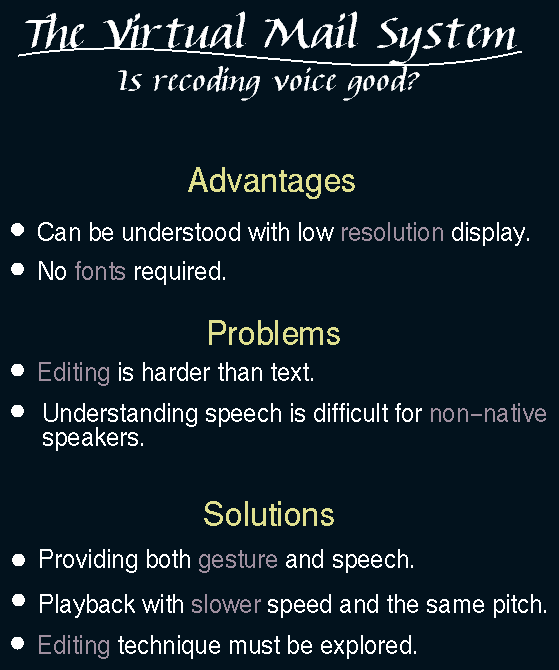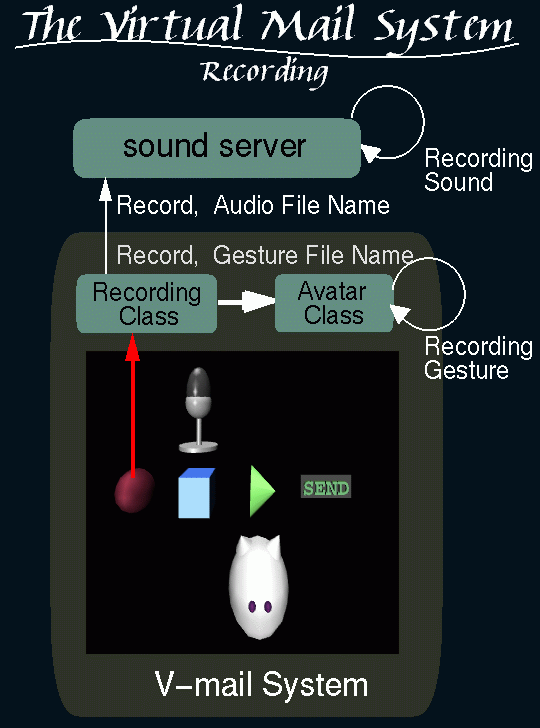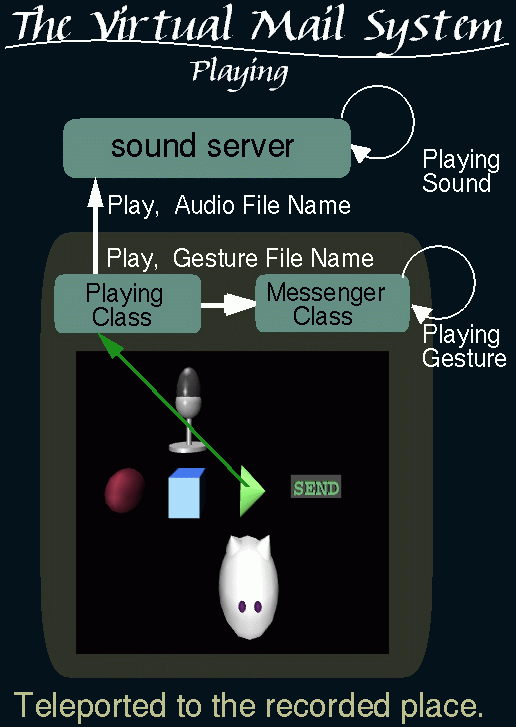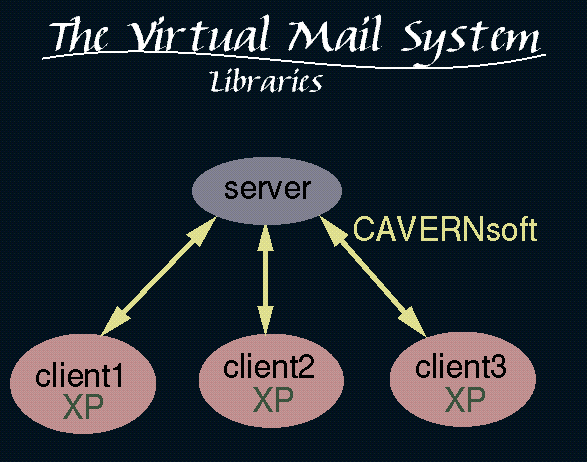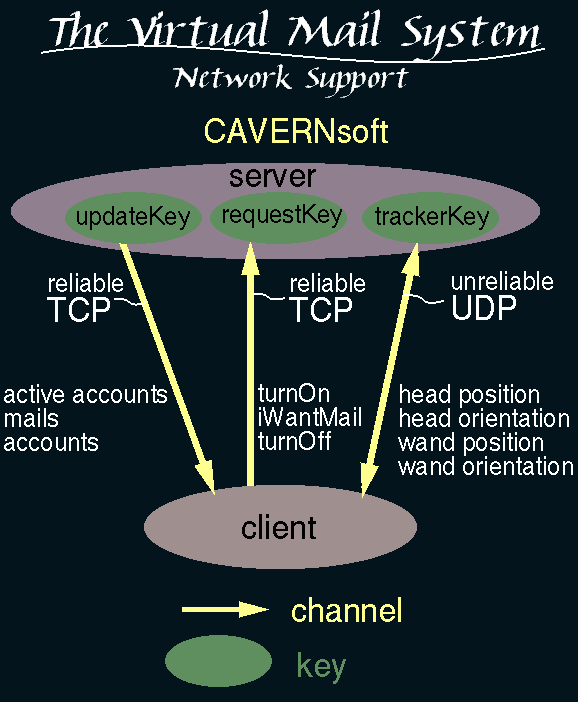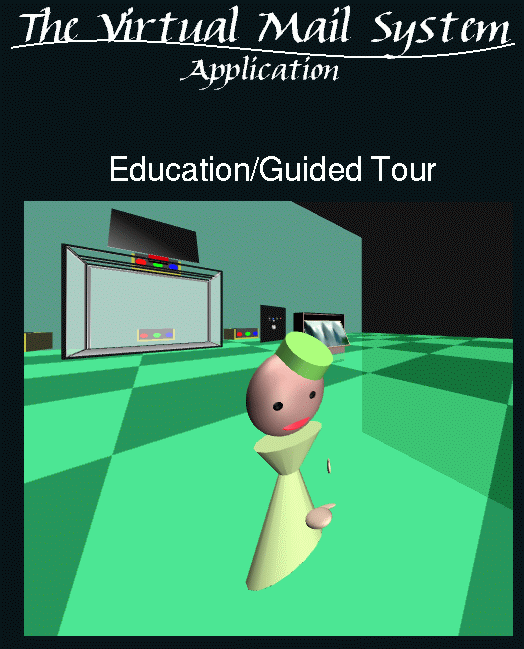 The messenger avatar explains CAVE and ImmersaDesk. Teacher can leave v-mails to students to teach.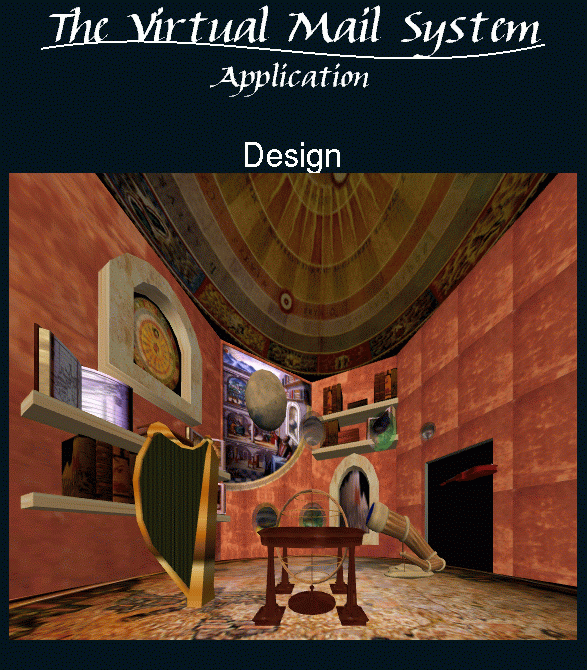 Designer can explain how to move objects to engineers with gestures.