---
Research/Publications

Gallery

Resume

Scrapbook

Furry/Feathered
---
---
Gallery of Images
---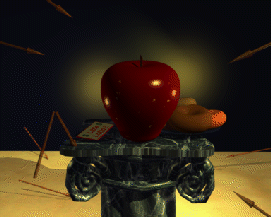 "The Little Arrow that Couldn't" is an animation featuring the enlightening commentary of Zeno, himself to lead us through an explanation of his four or five paradoxes that befuddled himself and every Greek mathematician of his era! It was screened in the Animation Screening Room at SIGGRAPH '96, New Orleans, August, 1996.

Does the arrow hit the apple???
NO!
---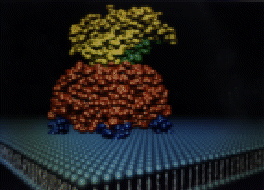 This image is one of the cholera toxin binding to a membrane. It was created using Display, a molecular imaging software package I wrote for Ed Westbrook at Argonne National Labs. The image has been featured in many presentations and publications among them: Ruimte art publication and Byte magazine. This molecule was also featured in SHOWCASE, a virtual reality exhibit in SIGGRAPH '92, Chicago.







---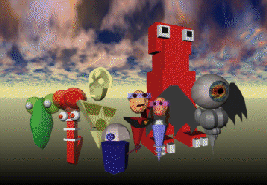 This collection of avatars is the beginning of the avatar universe that populates the NICE environment. The front and center avatars came from the CASA house of the future. There are also avatars that are an homage to Star Wars and the giant red guy is featured in a game called "Battalion".








---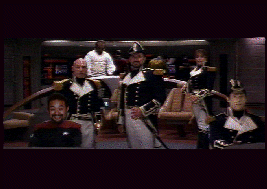 This is an enhanced frame from the Star Trek: Generations movie. It was made into a mouse pad and features the person it was created for.










---