MISHA (Michelle) LEE CAYLOR
---
| | | | | |
| --- | --- | --- | --- | --- |
| | | PLEASE NOTE that this page is still under construction; several entries are missing. | | |
---
From May through December of 1994, I worked at Viacom New Media in Chicago testing video games. I dealt with cartridges and with PC-CD ROMs.
Following are descriptions of the products i worked on, plus information about the work i did on each.
---
    

Product:

Nickelodeon(tm) Director's Lab(tm)

Platform:

PC / CD-ROM

Audience:

Children / Inexperienced Users

My Role:

Lead Tester, Users' Manual Co-Author

Responsibilities:
Oversee the 3 other testers on my team
Compile, document, & distribute reports regarding:

software bugs
hardware compatibility
ease of use / fluidity of interface
visual design issues
content issues

Compose and/or double-check all public documentation, including Users' Manual and readme file
Conduct competitive research on products of similar genre
Fix the unfixable
Click here or on the Director's Lab icon above for more information about the product.
---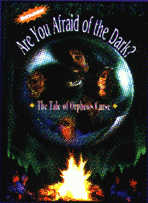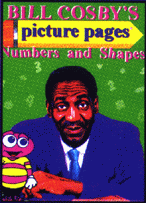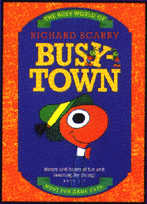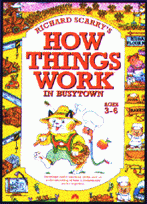 Products:

  

Nickelodeon(tm) Are You Afraid of the Dark? / The Tale of Orpheus' Curse
Bill Cosby's Picture Pages / Numbers and Shapes
Richard Scarry's Busy Town / Most Fun Game Ever
Richard Scarry's How Things Work in Busy Town

Platform:

PC / CD-ROM

Audience:

Children; preschool through pre-teen

My Role:

Quality Assurance Agent

Responsibilities / General Product Info:
I had a very minimal role in all of these products. For the first product, The Tale of Orpheus' Curse, i did some bug testing for a few weeks in the very early stages of its production. This adventure game is aimed at pre-teenagers, specifically kids who watch the Nickelodeon(tm) show, Are You Afraid of the Dark? The user navigates first-person through a haunted theater, illustrated by live video, still photos, and computer-generated images.
The remaining 3 products, Picture Pages, Busy Town and How Things Work, are aimed at preschool-age children. I did a little bug testing on the first release of each. Some sound samples from both Busy Town games can be downloaded for use as Mac alert signals from my "PC Toybox!" page.
---
---
Last modified 03 January 1996