---
Research/Publications

Gallery

Resume

Scrapbook

Furry/Feathered
---
Cosmo... the gentle Shih Tzu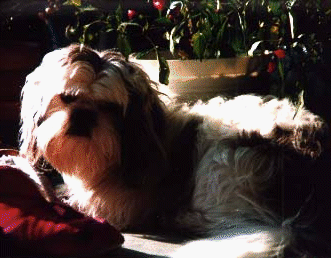 My story:
I am the newest shih tzu in Chris and Craig's pack. I met Chris and Craig on October 21st, 1997. My given name is Razzy but my nickname is Cosmo. I drove to Chicago with Chris and Craig all the way from Pennsylvania. I moved because my little brother has allergies. My Chris learned that I needed a new home through email. Since she and Craig were planning a trip to Pennsylvania - it seemed that fate stepped in and now I live with Chris, Craig, Cassidy, Carmella and the birds - a full house! I am very glad that Chris and Craig vowed to take in a shih tzu that needed a home and they are happy too.
---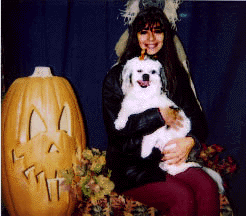 This is me after my first haircut. It wasn't my favorite thing to do, but I was good and I got lots of compliments and hugs. People keep mentioning that I have a great big smile - I'm not sure what they are talking about... The pumpkin is there because it was Halloween - a day just for treats - what a great idea!


---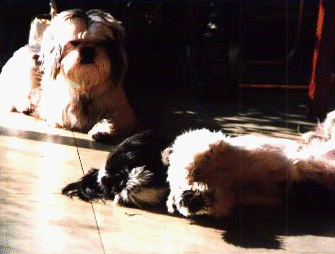 This is my buddy Carmella. We play and wrestle together, nap together and, as mom says, get in trouble together - I say that we are just creatively expressing who we are! I often stand guard while the rest of my pack sleeps. I like to keep them safe.


---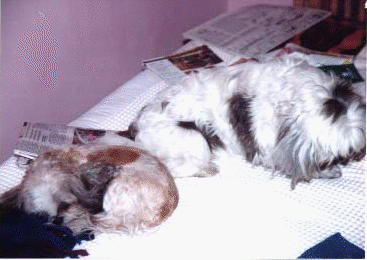 Here I am with my sister, Cassidy. She's top dog around here although I like to challenge her sometimes. We are peacefully napping here - a rare quiet moment.




---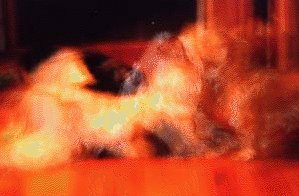 This is a weird picture of me and Cassie wrestling. Once in a while we like to play this way. If you look closely, you can see my mouth open real wide - I like to play that way.




---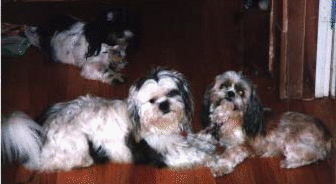 Here we are, the happy three, a cute and smelly family. We love to play, we love to eat - I'm going to get myself a TREAT! Thanks for visiting!




---

Email me using Chris's email right here.
---
paws have accessed our pages since 9/23/97!
---