---
Research/Publications

Gallery

Resume

Scrapbook

Furry/Feathered
---
---

---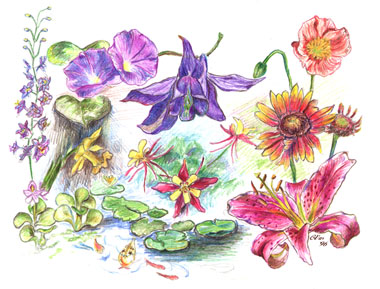 ---
Sketchbook
---
---
I drew the frittillaria that we planted in our front yard gardens as it bloomed this spring, 1997.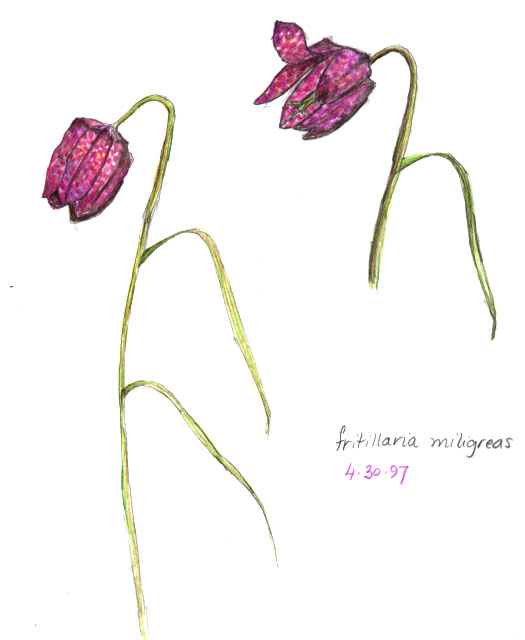 The following are images of our wedding invitation. Craig and I made them from 4 different hand made papers, One containing actual leaves from a Japanese Maple tree. We wanted to create an heirloom type of invitation. The ribbon color blends from one autumn color to another. You can click on the image to get a bigger version of the image.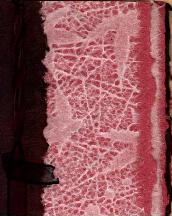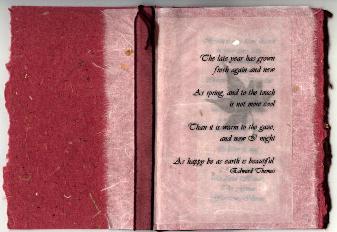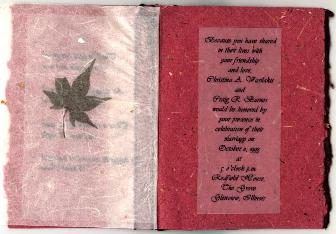 These images show the inside of the invitation. The front page has a poem appropriate to the autumn season followed by the wedding announcement.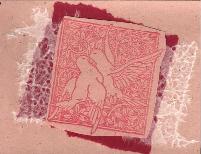 This image is of our thank you notes that we made using pieces of the paper from the invite.