EVL Students Recognized in 2022 UIC Image of Research Competition
April 19th, 2022
Categories: Applications, VR, VR Art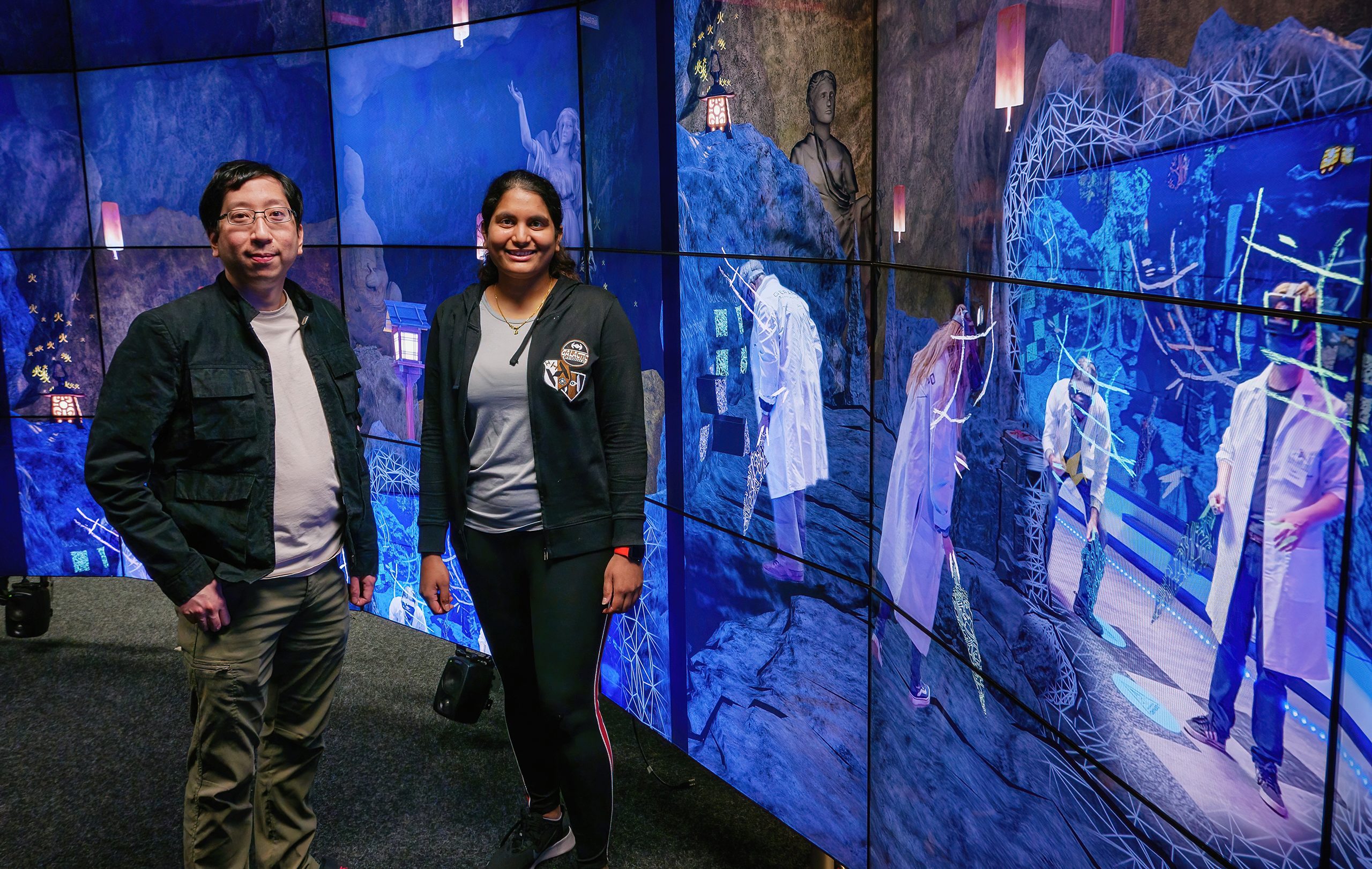 About
This year, UIC Computer Science PhD students and Electronic Visualization Laboratory (EVL) research assistants Sai Priya Jyothula and Arthur Nishimoto received an Honorable Mention in the campus' 2022 Image of Research competition. Priya Jyothula's and Nishimoto's work "Dōkutsu" (cave in Japanese) is a representation of HummingbirdVR, a multi-user interactive virtual reality theatrical experience presented during the New Stages 2021 festival by the Chicago Goodman Theatre. The project aims to make live theater more accessible to younger audiences and bring cutting-edge virtual reality interaction techniques into a live theatrical performance.

It should be noted that as in previous years' judging, EVL's large tiled display system, the CAVE2 hybrid reality environment was used to display all the entries at once in high resolution for easy comparison and grouping.

EVL students have participated in and received recognition in all previous annual Image of Research competitions beginning in 2008 through 2018.

See the complete list of Image of Research 2022 winners.