EVL Professor G. Elisabeta Marai's Research and Students' Work Cited in "Visualization, Visual Analytics and Virtual Reality in Medicine"
May 15th, 2023
Categories: Applications, Software, Visualization, Visual Analytics, Data Science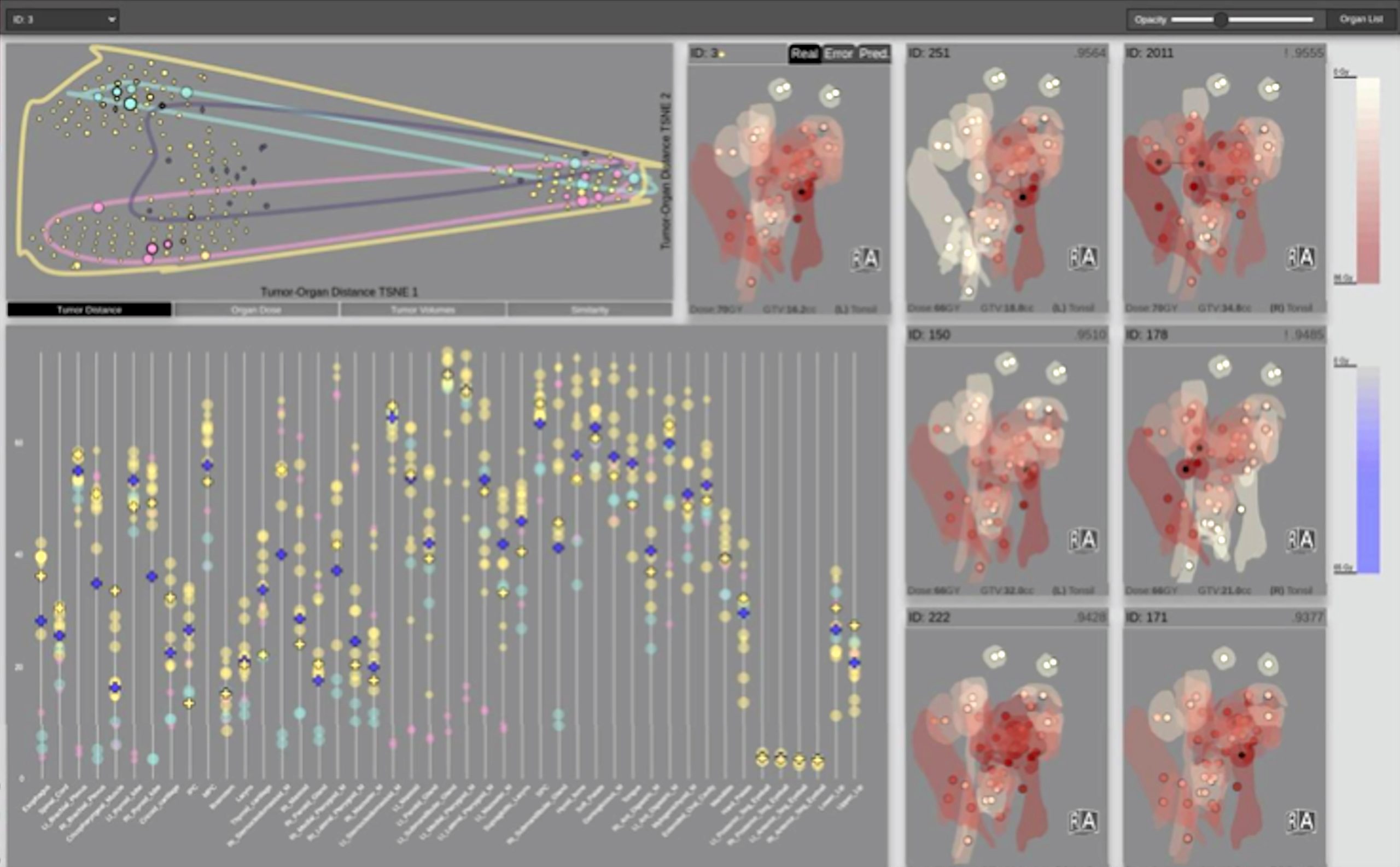 About
EVl Professor Liz Marai's research in visual analytics and visualization, along with her advisees has been cited in the book "Visualization, Visual Analytics and Virtual Reality in Medicine" published by Elsevier and authored by Bernhard Preim, Renata Raidou, Noeska Smit, Kai Lawonn. In Chapter 11 - Visual analytics in clinical medicine and Visual analytics for prediction Marai's and EVLers Andrew Wentzel, Peter Hanula, Carla Floricel, Nafiul Nipu visualization applications T-SSIM and THALIS are featured.

"Visualization, Visual Analytics and Virtual Reality in Medicine: State-of-the-art Techniques and Applications describes important techniques and applications that show an understanding of actual user needs as well as technological possibilities. The book includes user research, for example, task and requirement analysis, visualization design and algorithmic ideas without going into the details of implementation. This reference will be suitable for researchers and students in visualization and visual analytics in medicine and healthcare, medical image analysis scientists and biomedical engineers in general.

Visualization and visual analytics have become prevalent in public health and clinical medicine, medical flow visualization, multimodal medical visualization and virtual reality in medical education and rehabilitation. Relevant applications now include digital pathology, virtual anatomy and computer-assisted radiation treatment planning."

Purchase a copy of the book.