Third Annual Workshop on Advanced Collaborative Environments WACE 2003
June 22nd, 2003
Categories: Devices, Networking, Software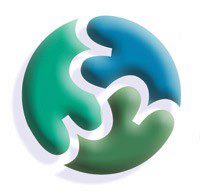 About
Research in the development of persistent collaboration infrastructure to address the needs of emerging scientific communities, as well as technological and social implications of these environments are the focus of WACE. This year's workshops are held in conjunction with the Twelfth IEEE International Symposium on High Performance Distributed Computing (HPDC 12) and Global Grid Forum 8 in Seattle, Washington.

EVLers assistant professor Andy Johnson (WACE03 general chair) associate professor Jason Leigh (Steering Committee), and post-doctoral associate Luc Renambot (Program Committee) are active participants and organizers of this event.

EVLer Kyoung Park presents "The Impact of Display-rich Environments for Enhancing Task Parallelism and Group Awareness in Advanced Collaborative Environments", Kyoung S. Park, Luc Renambot, Jason Leigh, Andrew E. Johnson.

Also presented by Jason Leigh, "An Experimental OptIPuter Architecture for Collaborative Visualization", Jason Leigh, Thomas A. DeFanti, Maxine Brown (EVL / UIC), Drake Livingston, Michael McLaughlin (Glimmerglass Networks, Inc.).