SUPER SPECTACULAR
August 29th, 2003 - August 30th, 2003
Categories: MFA Thesis, VR Art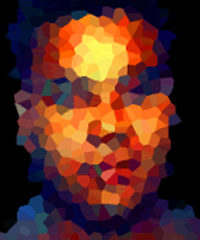 About
An exhibition of virtual reality art created by Tim Portlock. This project takes the drawings created by the artist and transforms them into an immersive 3D environment that the viewer can move through and interact with.

Opening Reception:
Friday, August 29, 5-8:30 pm

Exhibition:
Saturday, August 30, 2:00 - 5:00pm

Electronic Visualization Laboratory
Engineering Research Facility (ERF)
University of Illinois at Chicago
842 West. Taylor
Chicago, IL 60607

See www.evl.uic.edu/info/locat for directions.