---
Research/Publications

Gallery

Resume

Scrapbook

Furry/Feathered
---
---

---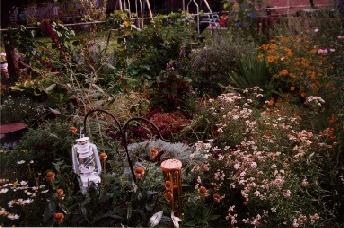 ---
Garden
---
---
Garden Treats: 1995 1996
---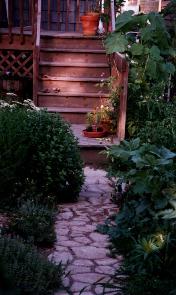 Welcome to the Garden Path! Craig and I enjoy both vegetable and ornamental gardening as well as maintaining our pond. We started from scratch when we bought our house and removed all our grass. They we slowly started planted and learning as we went along. The pond alone is quite a learning experience and we have a number of goldfish who overwinter outdoors. The links above take you on a pictoral tour of our progress in the garden. Our garden of 1996, was a finalist in the Chicagoland Gardening Magazine Chicago area garden contest.

We start our seeds for our vegetables and some flowers in late January/early February and we use a number of sources for these seeds. Our most recent interests include heirloom gardening which involves the cultivation of plants that have been grown for up to and exceeding 100 years. These plants include edible or ornamental seed and bulb plants.

To start your tour of our ongoing learning adventure, please click on one of the years above. Thanks for visiting our garden!


---