Merging Art & Technology Earns EVL Alumni Spotlight in Visual Effects Industry
May 1st, 2011 - October 7th, 2011
Categories: Education, MFA Thesis, Multimedia, Software, Video / Film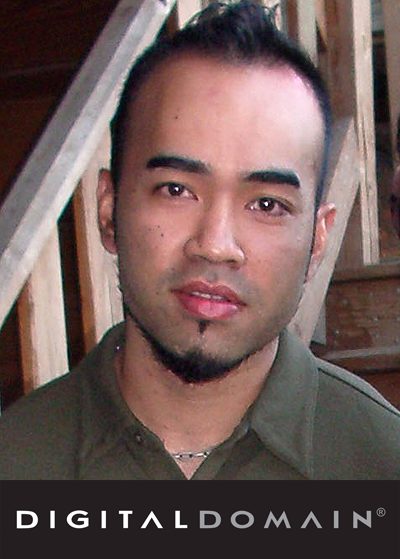 About
EVL MFA alumnus, Natt Mintrasak, currently a visual effects technical director with Digital Domain, Venice, CA has always been interested and committed towards merging art and technology. Having earned his MFA in electronic visualization at UIC in 2001 where he researched computer graphics and animation with emphasis on virtual reality programming, Mintrasak also began developing extensive technical skills using Maya, Nuke, Photoshop, After Effects, Mental Ray, V-Ray, as well as tools such as Python, shell scripting and MEL.

Honing these skills over the years, Mintrasak has gained the expertise to contribute both technically and creatively to the visual effects industry, through writing custom code - primarily in Maya - to achieve specific effects or solve production problems, as well as preparing code to design and develop pipeline and tools to improve artists' production environments.

Minstrasak readily admits that some of his most rewarding work comes from troubleshooting technical problems and arriving at a creative solution with a team of fellow artists and technologists, "…like how to properly setup a head chopping animation publish on the 10-headed hydra in Percy Jackson, or creatively bending pillars on decepticon mothership in Transformers."

Minitrasak's drive towards blending art and technology has earned him animation / pipeline technical director, technical director and assistant technical director, technical assistant and support roles on a number of feature film Hollywood productions over the last several years. Included in the list of Mintrasak's Digital Domain visual effects credits are: The Curious Case of Benjamin Button (2007-2008), G.I. Joe: The Rise of Cobra (2008-2009), Percy Jackson & the Olympians: The Lightning Thief (2009-2010), The A-Team (2010-2010). And most recently, Thor (2010-2011), Transformers: Dark of the Moon (2010-2011), Real Steel (2010-2011).

Digital Domain is an Academy Award winning digital production studio focused on visual effects for feature film and advertising production. Among its 80+ film credits are three features awarded Oscar for visual effects. They are among the industry leaders and pioneers in photo-real digital characters, as well as projects that cross traditional media boundaries.

Minstrasak is among a number of EVL alumnae working in the FX industry - both production and post-production. EVL's multi-disciplinary approach and commitment towards bringing artists, technologist and scientists together in an educational environment has helped foster unique skill sets that prove very useful in a variety of career paths.