SAGE HIGHLIGHTS @ SC11
November 14th, 2011 - November 18th, 2011
Categories: Applications, Multimedia, Networking, Software, Supercomputing, Tele-Immersion, User Groups, Visualization, VR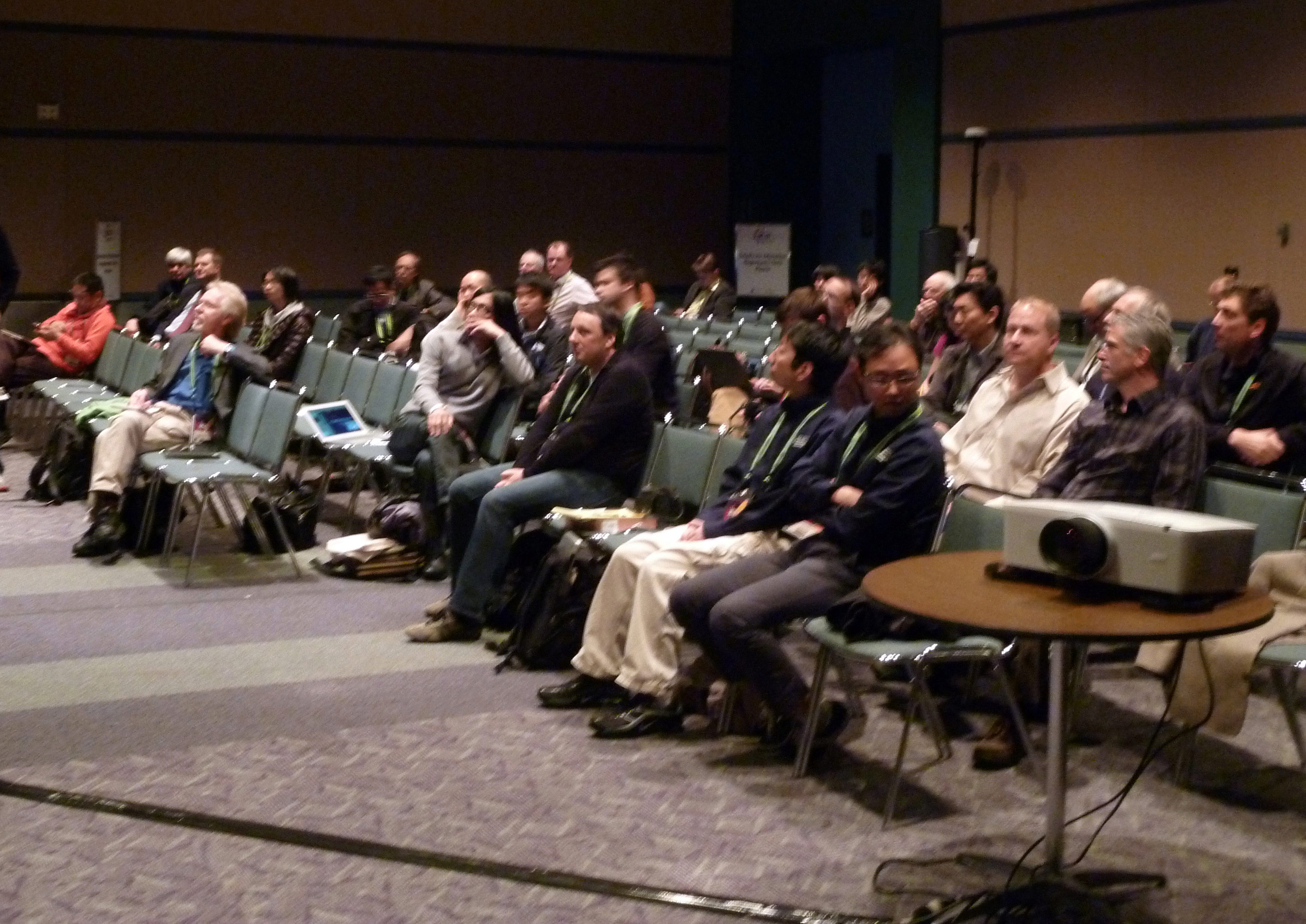 About
SAGE, the Scalable Adaptive Graphics Environment, is a graphics streaming architecture that enables users to interactively access, display and share a variety of data-intensive information, in a variety of resolutions and formats, from multiple sources, with the same ease that the Web affords for accessing lower-resolution objects today. This BOF session provides an opportunity for the SAGE global user community - current users as well as potential users - to meet, discuss current and future development efforts, and share examples of community-developed use cases and applications. SAGE is a three-year project (2009-2012) funded by the National Science Foundation to create persistent visualization and collaboration services for global cyberinfrastructure, and is currently deployed at 78 major centers, institutions and research laboratories worldwide.

SAGE BOF
EVL hosted a SAGE Birds of a Feather (BOF) session at SC11.

Tuesday, November 15
12:15PM - 01:15PM
Washington State Convention and Trade Center (WSCC), Seattle, WA

Presentations and videos are available for download from the SAGE website.