UIC/EVL Jillian Aurisano Receives 2015 UIC Chancellor's Student Service and Leadership Award
April 30th, 2015
Categories: Applications, Human Factors, Software, Visualization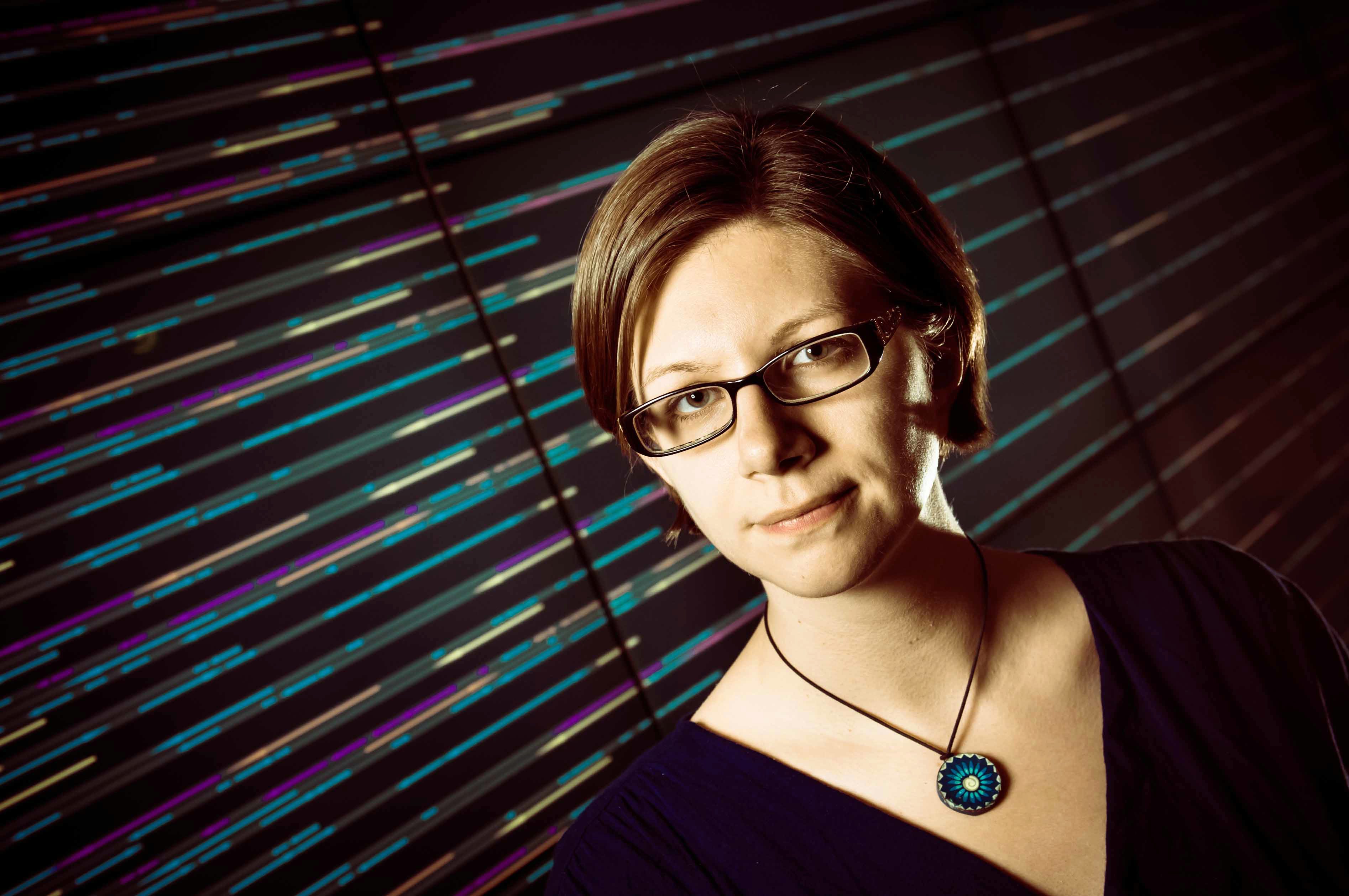 About
Jillian Aurisano, a PhD student in the Computer Science Department and a Research Assistant in the Electronic Visualization Laboratory (EVL) at the University of Illinois at Chicago (UIC), is a recipient of the 2015 UIC Chancellor's Student Service and Leadership Award (CSSLA). The awards were announced on April 9, 2015.

The CSSLA program recognizes outstanding student leaders and student volunteers who, while maintaining high academic achievement, demonstrate a commitment to the UIC community through participation in student organizations and campus activities, and in the greater Chicagoland area through active service and community engagement.

Aurisano is a past president and a current passionate and vital member of the UIC Women in Computer Science (WiCS) organization. She also served as Treasurer of the Computer Science Graduate Student Council, and she participates in EVL computer science outreach activities.

The CSSLA is the latest in several awards that Aurisano has received over the years in recognition of her outstanding service work. In 2012, she was the recipient of a Google Anita Borg Memorial Scholarship to encourage women to excel in computing and technology and become active role models and leaders in the field. Also in 2012, she received the Palantir Technologies for Women & Minorities in Computer Science scholarship to attend the Grace Hopper Celebration of Women in Computing Conference.