SENSEI-Panama: Visualizing Animal Movement Data on a Virtual Island in the CAVE2™
June 29th, 2016
Categories: Applications, Visualization, VR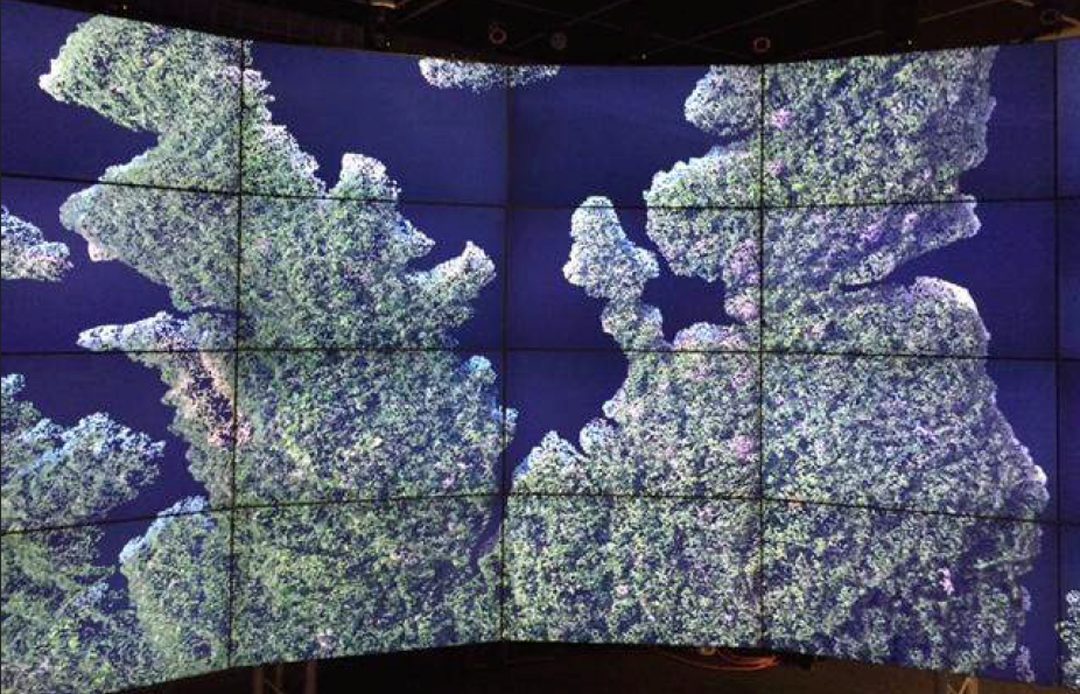 About
June 29, 2016, 1 PM
EVL Cyber-Commons, Room 2068 ERF

EVL PhD candidate Jillian Aurisano and research experience undergraduate (REU) James Hwang present their progress on SENSEI-Panama, an 3-dimensional virtual reality application designed for the CAVE2 to explore animal movement data.

Current work has focused upon recreating the Isla Barro Colorado island in Panama from lidar and aerial imagery. Movement data from spider monkeys, capuchin monkeys, coatis and kinkajous has been captured and visualized in an effort to help animal behavior researchers understand how these animals forage for food. Methods for recreating the virtual island and tracking movement data is discussed.