EVL Undergraduate Computer Specialist and ECE Student Zhongyi Chen Helps Develop COVID-19 Tracking Tool
May 22nd, 2020
Categories: Applications, Devices, User Groups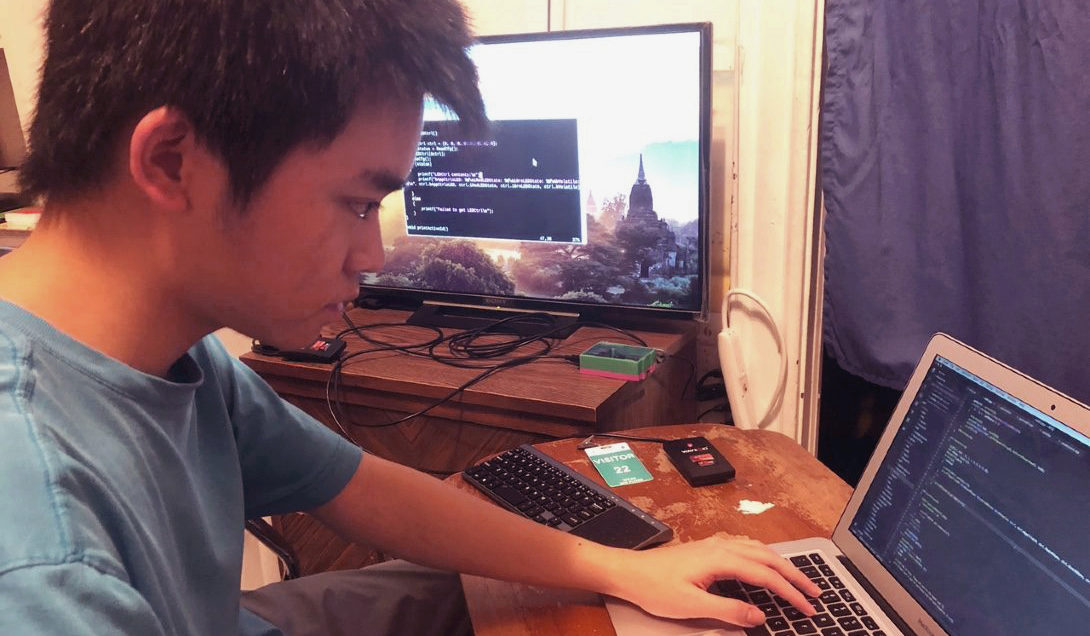 About
EVL research experience undergraduate (REU) employee and Electrical Computer Engineering (ECE) student Zhongyi Chen has contributed to the development of an electronic method for tracking hospital workers exposed to patients with COVID-19 and at high risk of contracting the disease themselves. The new system replaces a manual method implemented at UI Health that requires sign-in at a patient's room - scanned and manually entered into a database by hospital personnel.

Under the supervision of ECE associate professor Alan Feinerman, Chen began working on pairing Raspberry Pi's with thousands of radio frequency identification readers (RFIDs) already installed in the hospital to track employee movements. Chen's design includes 22 trackers consisting of one RF reader and one Raspberry Pi for each room, which can ping the hospital server, store data and provide a visual signal for room entry with a time/date stamp and employee's name upon entry.

This new system has yet to be rolled-out at UI Health, but implementation is imminent. Other applications might include using the devices to track students, employees, and faculty as UIC's campus is reopened.

Read the full article in UIC News Briefs (Fall 2020) and College of Engineering News (Andrea Poet, May 22, 2020).