OASIS: A Collaborative Virtual Reality Design Exhibition Exploring the Post-Capitalist Mall
December 1st, 2020 - December 31st, 2020
Categories: Applications, MFA Thesis, VR, VR Art, Web Art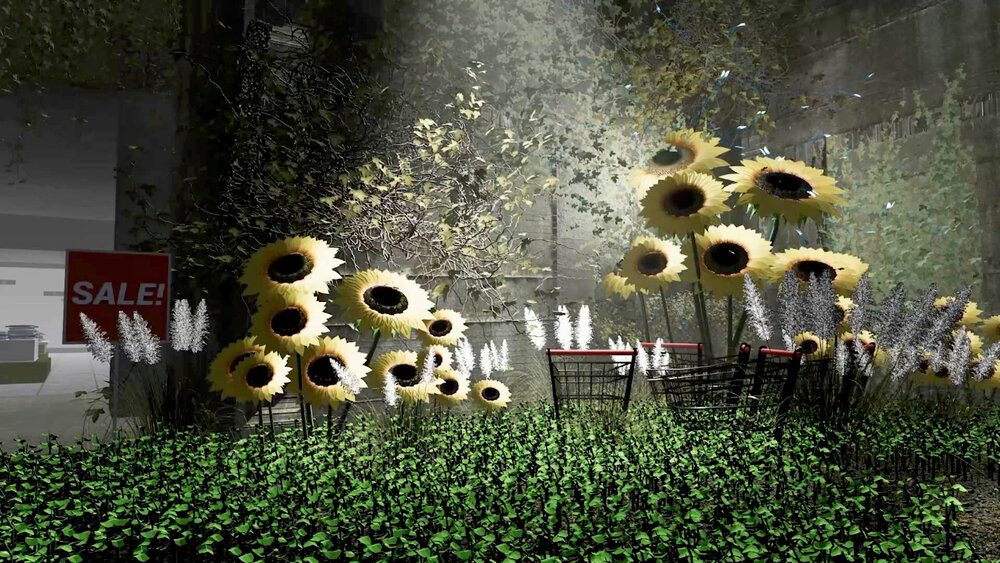 About
VGA Zine, a digital publication by the team at Video Game Art Gallery features an online VR exhibition in its Issue V: December 2020. "OASIS: A Collaborative Virtual Reality Design Exhibition Exploring the Post-Capitalist Mall" exhibition features student work from EVL faculty, Design professor Daria Tsoupikova's DES 520 Graduate Seminar at the University of Illinois at Chicago School of Design. OASIS is a collaborative virtual reality project, which examines the themes of destruction, growth, sustainability and mindfulness using the metaphor of a desolated shopping mall. Ten interactive spaces were developed to encourage participants' engagement within a virtual environment and to alleviate the impact of social isolation during the ongoing coronavirus pandemic.

This is an ongoing collaboration at the University of Illinois at Chicago involving a team of 10 designers from Industrial Design and Graphic Design programs in the integrated multidimensional modes of creative production. This project was developed in remote collaboration using Unity game engine and collaboration tools enabling virtual teamwork and helped designers mitigate issues related to isolation during coronavirus pandemic.

VGA Gallery is generously supported by the Gaylord & Dorothy Donnelly Foundation, the Illinois Arts Council Agency, individuals, and private and corporate foundations.