EVL Professor G. Elisabeta Marai Awarded 2023-2024 University Scholar
July 11th, 2023
Categories: Applications, Education, Software, User Groups, Visualization, Visual Analytics, Deep Learning, Machine Learning, Data Science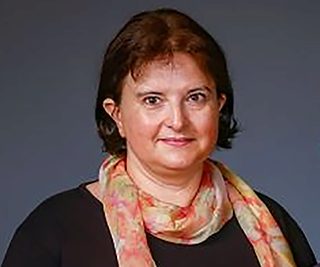 About
The 2023-2024 University Scholar Program has selected EVL professor G. Elisabeta Marai among its awarded and honored candidates. Dr. Marai is among two other designees within the College of Engineering - Professor Natasha Devroye with the Department of Electrical and Computer Engineering Department, and Professor Karl Rockne with Civil, Materials, and Environmental Engineering. Sponsored by the Office of the President, the program rewards outstanding faculty who have been recognized for their superior performance in research, teaching, and scholarly activities.

Join us in congratulating professor Liz!

See the full article.