FILE RIO 2009
March 10th, 2009 - April 19th, 2009
Categories: Multimedia, Museums, VR Art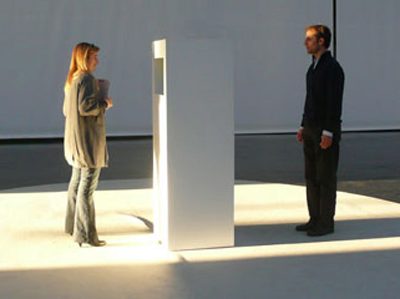 About
EVL MFA candidate, Julio Obelleiro exhibits collaborative works at the 4th edition of the FILE RIO 2009 - Electronic Language International Festival. The Magic Torch (2006) developed in conjunction with artist and technologist Alberto Garcia, and The Viewer (2008) with Casilda Sanchez will be exhibited at the festival, and presented by Obelleiro during a symposium lecture discussing these works.

FILE RIO explores a wide variety of new media works, including web art, artificial intelligence, mobile art, software art, interactive installations and digital documentaries about themes directly and indirectly related to electronic culture.

For more information on The Magic Torch, The Viewer, and Play the Magic artists' collective see www.playthemagic.com.