SAGE Display Controller
June 1st, 2006 - Ongoing
Categories: MS / PhD Thesis, Software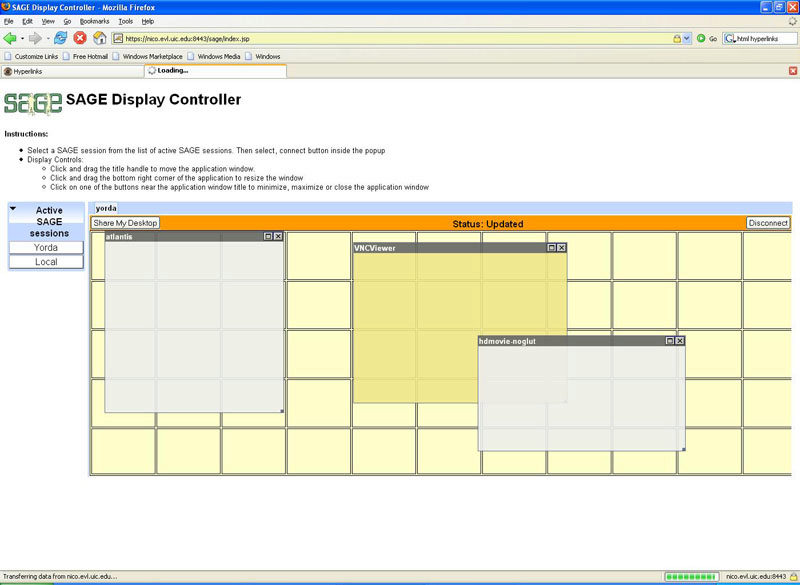 About
SAGE Display Controller is a web based user-interface application designed to access and control the SAGE environment.

SAGE, the Scalable Adaptive Graphics Environment, is a graphics streaming architecture for supporting collaborative scientific visualization environments with potentially hundreds of mega-pixels of contiguous display resolution.

The application allows the user to interact with the environment from a standard web browser such as Firefox or Internet explorer.

Users can move, resize or close the application windows running on the SAGE environment. The application also allows users to share their desktop on the SAGE display.

Please, visit the project documentation page on the SAGE website to learn more about Desktop sharing.