Maximizing cancer survival, minimizing treatment side effects with AI
June 1st, 2021
Categories: Applications, Data Mining, Software, User Groups, Virtual Medicine, Visualization, Visual Analytics, Visual Informatics, Deep Learning, Human Computer Interaction (HCI), Machine Learning, Data Science, Artificial Intelligence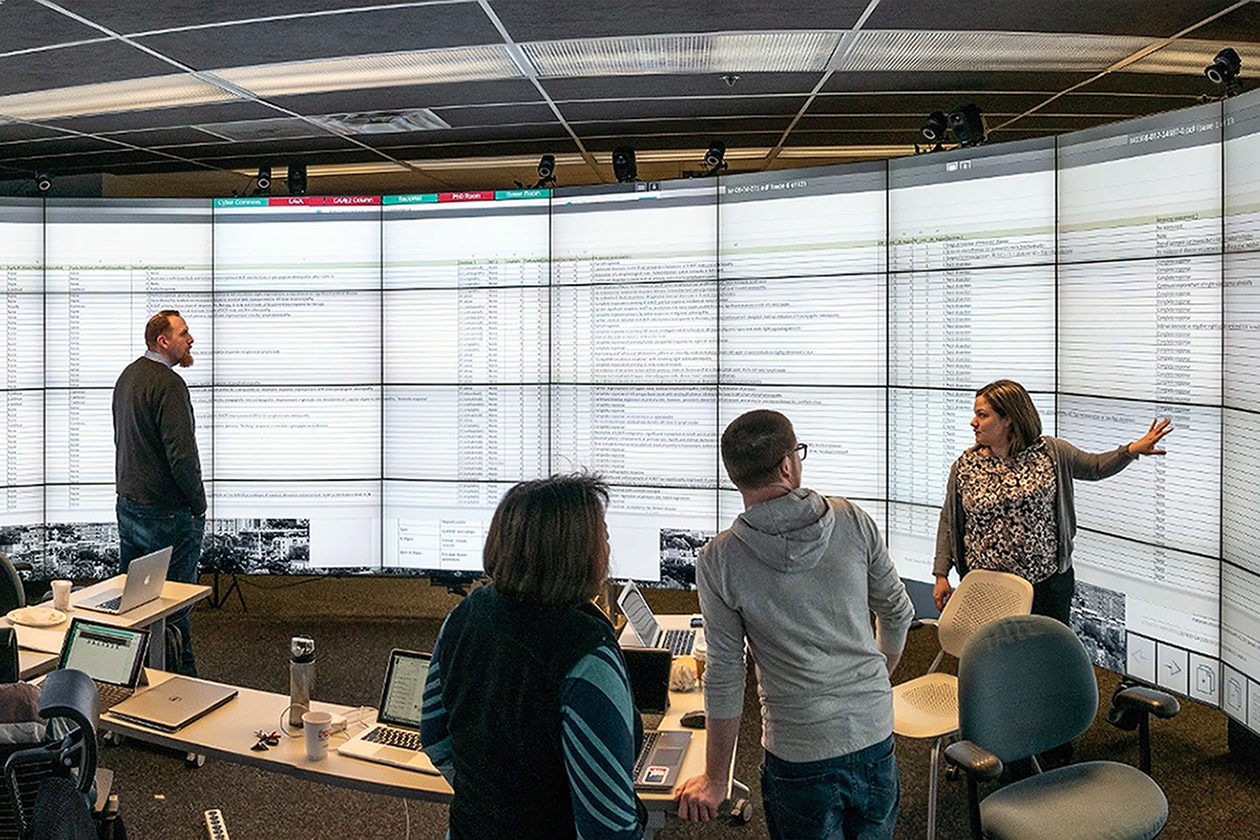 About
EVL faculty and computer science (CS) associate professor Liz Marai in collaboration with co-investigator, CS assistant professor Xinhua Zhang are developing a computational artificial intelligence system to serve as a decision support tool for oncologists prescribing treatment for head and neck cancer. The research entitled "Longitudinal Spatial-Nonspatial Decision Support for Competing Outcomes in Head and Neck Cancer Therapy" is supported by a $2.8 million grant from the National Institutes of Health NIH grant #R01CA258827 with co-investigators at the University of Texas MD Anderson Cancer Center and the University of Iowa. The goal is to develop a scalable system based on real cancer patient data that can help guide physicians in how to treat specific patients.

Marai and Zhang are using the computational resources at Electronic Visualization Laboratory to develop their cancer treatment AI. Guadalupe Canahuate of the University of Iowa and Dr. David Fuller of the University of Texas are co-investigators on the NIH grant.

See the full press release on UIC Today by Jacqueline Carey.