Pilot Performances of "HUMMINGBIRD" Collaborative Virtual Reality for Tele-Immersive Interactive Theater
June 18th, 2021 - June 20th, 2021
Categories: Applications, Multimedia, Software, User Groups, VR, VR Art, Mixed Reality, Human Computer Interaction (HCI)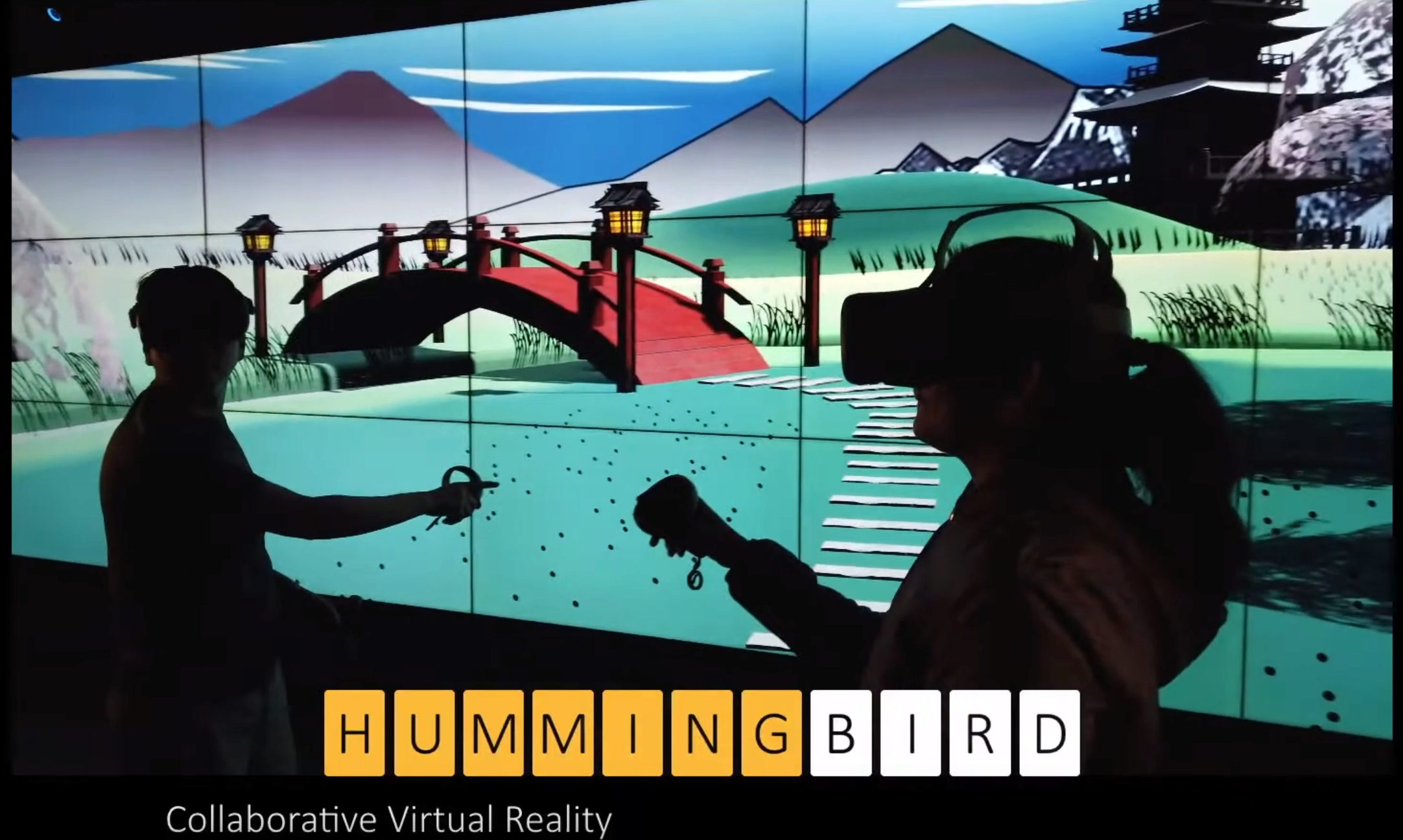 About
EVL hosts the pilot performances of "HUMMINGBIRD" the multiuser theatrical work that merges real and virtual worlds, engaging tech-savvy youth with a highly interactive virtual reality experience. This innovative project combines elements of traditional theater with virtual storytelling where participants collaborate to traverse virtual worlds and accomplish goals while being led by actors throughout their experience.

EVL, the Department of Computer Science, and the College of Architecture, Design, and the Arts faculty and students in collaboration with award-winning Immersive Theatre Director Jo Cattell are organizing the pilot performance on June 18-20. This ambitious project involves a large team of faculty, graduate and undergraduate students, Goodman Theater Directors, actors, producers, a professional music composer, sound engineer, and many other contributors. This project is supported by the University of Illinois Presidential Award for Art and Humanities, the Office of the Vice Chancellor for Research Creative Activity Award, and the National Endowment for the Arts.

The project team consists of School of Design professor, Daria Tsoupikova, award-winning theater director Jo Cattell, application developers and PhD candidates Arthur Nishimoto and Sai Priy Jyouthua, professor and EVL interim director Andrew Johnson, and project network engineering lead Lance Long. The theater team and actors include Denise Savas (stage manager), Devonte Washington (actor/assistant stage manager), Stephanie Shum (lead actor), Liviu Passare (videographer).

Pilot performances are by invitation only. Stay tuned for the upcoming premiere this fall hosted by EVL and Goodman Theatre's Alice Rapport Center.