Goodman Theater New Stages Announces Staging of "HUMMINGBIRD"
December 3rd, 2021 - December 6th, 2021
Categories: Applications, Multimedia, Software, User Groups, VR, VR Art, Video Games, Human Computer Interaction (HCI)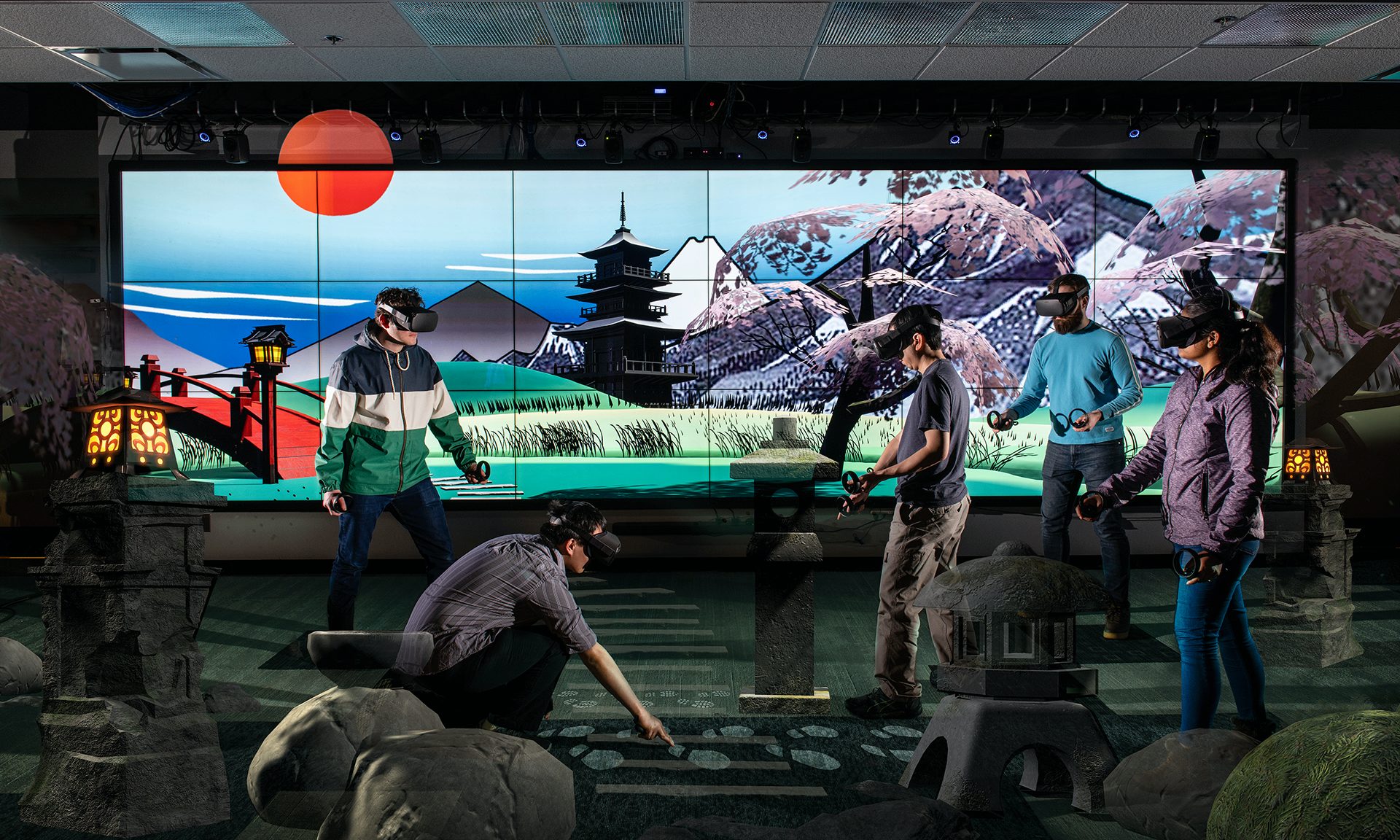 About
The Goodman Theater New Stages Festival will showcase "HUMMINGBIRD" December 3-6, 2021to be held at the Electronic Visualization Laboratory at UIC.

"HUMMINGBIRD" is a multi-user theatrical performance merging live theater and virtual reality into an immersive experience that smashes together storytelling, gaming and virtual reality. Audiences go beyond observing the performance on a physical stage by meeting on a virtual stage inside the play itself, interacting with each other, the story, and the performers.

The performance features a gutsy teen outsmarting her mother's narcissistic boss, surviving dangerous new technology in Hummingbird: a live, immersive adventure that transforms theatrical storytelling utilizing cutting-edge, virtual reality technology.

Created by Daria Tsoupikova, Jo Catell, Sai Priya Jyothula, Andrew Johnson, Arthur Nishimoto and Lance Long with the support from the Electronic Visualization Laboratory (EVL), the University of Illinois Presidential Initiative to Celebrate the Impact of the Arts and the National Endowment for the Arts Grant for Art Project.

Read Jerald Pierce's December 2nd article covering the Goodman Theater New Stages Fesitval in the Chicago Tribune.