EVL Alumna Josephine Anstey Introduces Her Animated Short "Pik and Etty in Progressive Taxation"
November 21st, 2021
Categories: Animation, Multimedia, Video / Film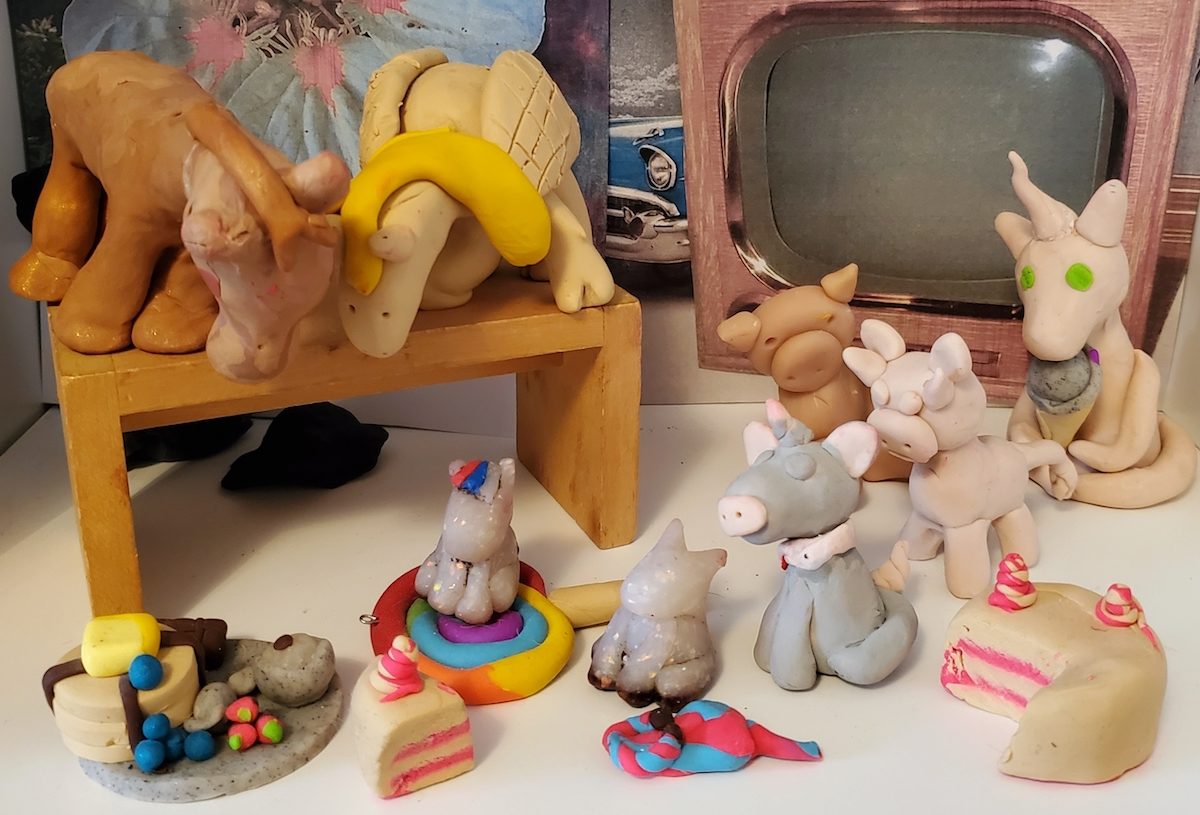 About
EVL alumna (MFA 2000) and associate professor of Media Study at the University of Buffalo, Josephine Anstey continues her creative endeavors with the launch of her animated short, "Pik and Etty in Progressive Taxation" at the Yes We Cannibal Salon on November 21, 2021 at 5pm EST/4pm CST.

Pik and Etty are economic commentators and re-enactors. With a rich cast of other clay figures they feature in short animations inspired by radical economist Thomas Piketty. Between 1900-1980 the "ninety percent" got richer and the "ten percent" got poorer. This second Pik and Etty video discusses the role of taxation in spreading the wealth.

Yes We Cannibal is an anti-profit institution for experimental art and social practice.

Josephine Anstey's career has been concept and project-driven, engaging with a wide variety of media practices and technologies. Experiments with narrative & dramatic forms and questions of identity & consciousness have been constant themes. Currently, she is making animations with clay figures Pik and Etty about economics and writing a scifi/ecofiction novel. Other projects include interactive drama, virtual and mixed reality, intermedia performance, video-art, radio documentary, web and prose fiction. Her VR and video works have shown widely in the US, in Europe, South America and Asia, and she has work in the permanent collections of the Museum of Modern Art in New York and the Ars Electronica Center, Austria.