Environmental Justice Issues Inspire New Pollution Sites Map
January 25th, 2022
Categories: Applications, User Groups, Visualization, Visual Analytics, Visual Informatics, Data Science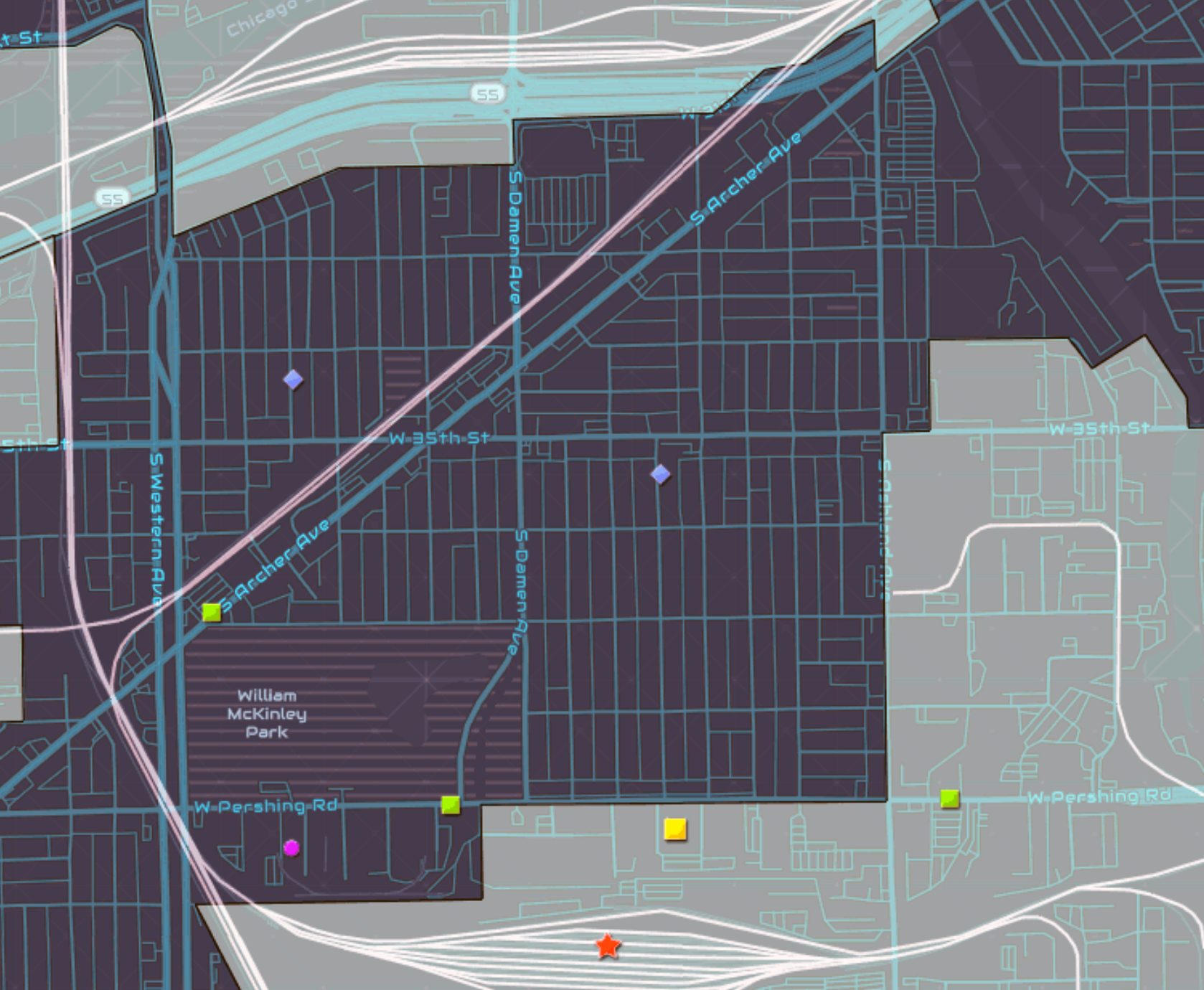 About
EVL faculty assistant professor Fabio Miranda has teamed up with researchers from UIC's School of Public health studying environmental hazards to develop an interactive online map that illustrates the proximity of environmental hazards such as industrial pollution to Chicagoland neighborhoods. The current research provides a number of new tools and information that expands on earlier groundwork measuring environmental justice issues, including industry proximity to schools, nearby emissions sources and environmental justice impacts by community area.

A recent McKinley Park News article features this research lead by Michael Cailas from the School of Public Health, entitled "Midwest Comprehensive Visualization Dashboards: A New Environmental Justice Tool for Chicago Communities". The MCVD has been created by Joel Flax-Hatch, Fabio Miranda, Apostolis Sambanis, and Michael D. Cailas, with the participation of Michael Siciliano, Sybil Derrible, Yuan Shao, and Greg Arling.

Link to the MCVD interactive map.