The Architect's Newspaper and The Design Observer Feature A Century of Chicago Design History
November 28th, 2022
Categories: Applications, Video / Film, Visualization, Artificial Intelligence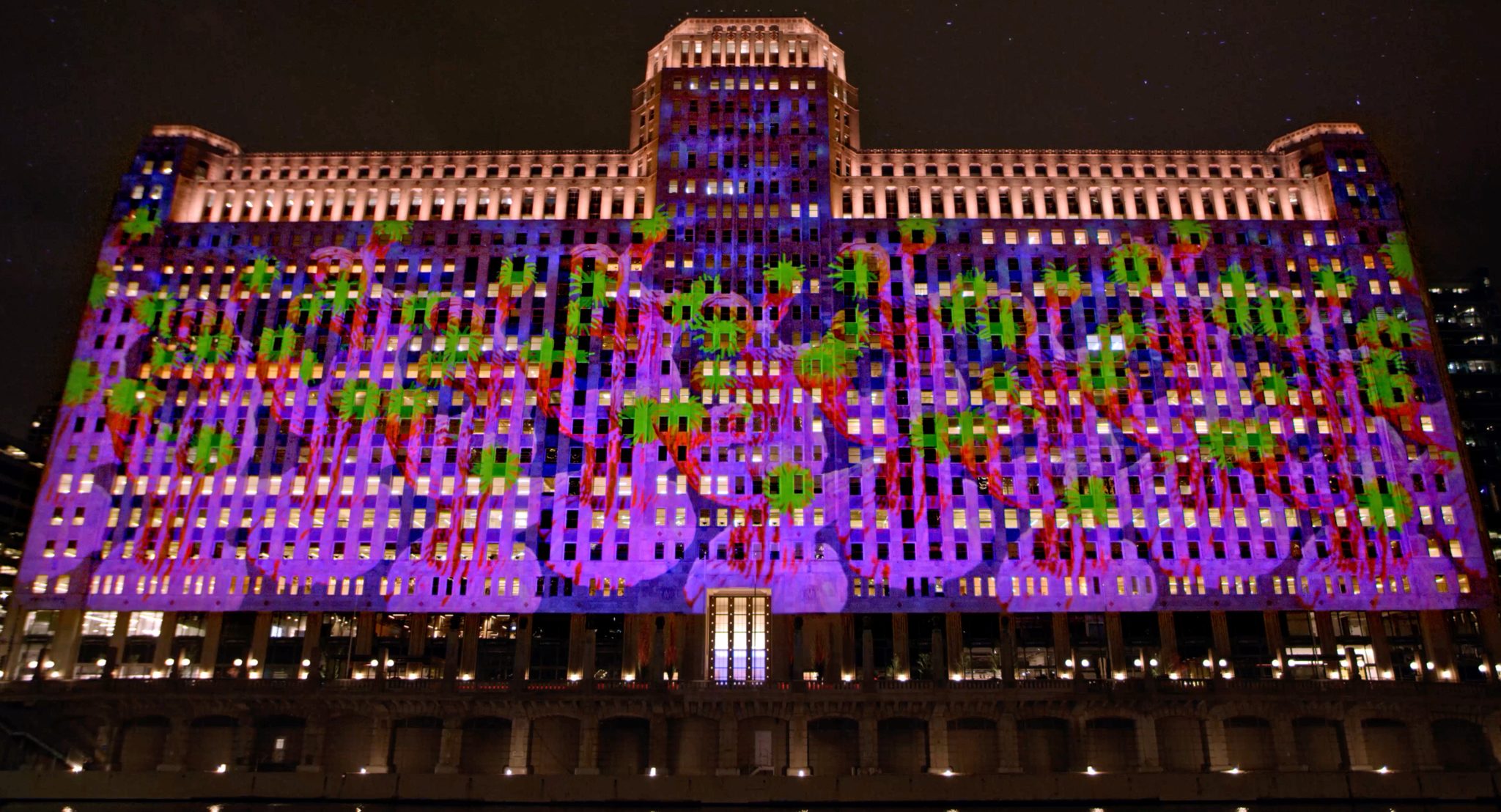 About
Art on theMART's newest projection, Chicago Design Through the Decades, which debuted November 18 and can be viewed nightly through December 30, isn't the work of a single artist but a century-spanning celebration-slash-compendium of Chicago design, beginning with the city's art deco heyday in the 1920s and ending in contemporary digital portraiture produced using neural networks, a subset of deep learning technology with roots at the University of Illinois Chicago (UIC) and the University of Chicago.

Chicago Design Through the Decades is a cross-institutional collaborative effort led by Daria Tsoupikova, UIC School of Design professor and EVL faculty; Sharon Oiga, UIC School of Design professor; and Guy Villa, Jr., Columbia College Chicago assistant professor. Additional contributors to the project are CDA directors Jack Weiss, Cheri McIntyre, and Lauren Meranda, along with NASA science animator Krystofer Kim, and the EVL's Fabio Miranda. The projection is based on the 3,250-work collection of the Chicago Design Archive (CDA) and is on view nightly through December 30 at 7:30 and 8:00 p.m.

Read the full article "A century of Chicago design history comes to life on the sprawling art deco facade of the iconic Merchandise Mart" by Matt Hickman.

See the Design Observer December posting.