UIC CS News Features "Larger than life: CS faculty participate in public art project in downtown Chicago"
December 14th, 2022
Categories: Machine Learning, Design, New Media Arts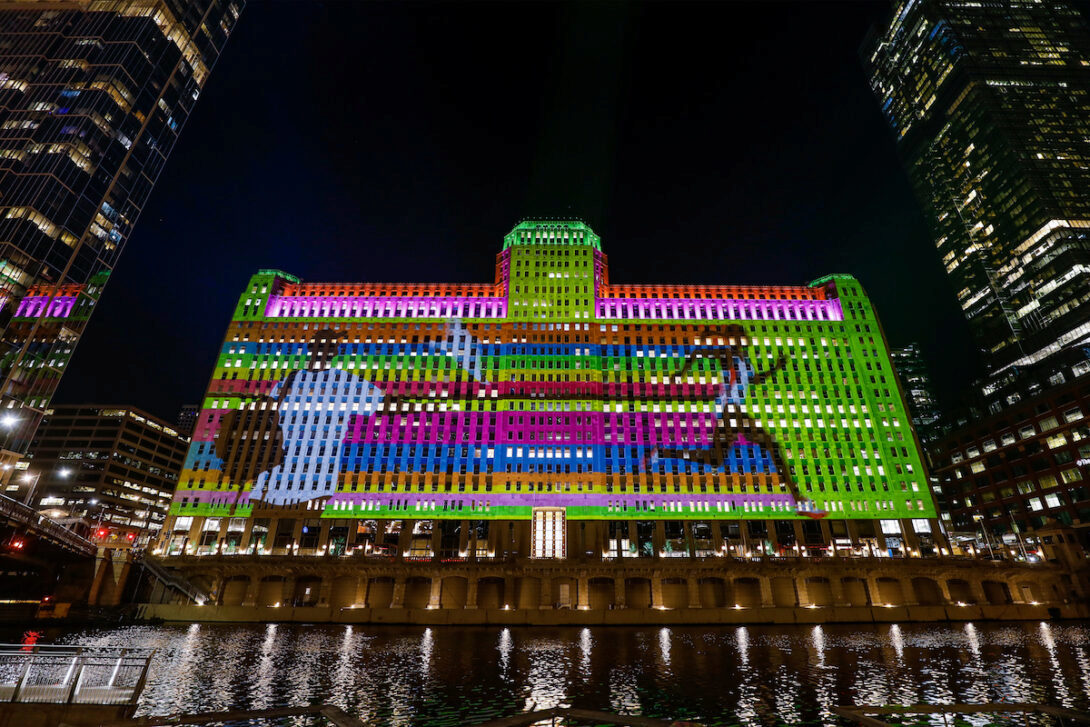 About
Three UIC faculty members, including Professor Daria Tsoupikova and Assistant Professor Fabio Miranda from UIC's Electronic Visualization Laboratory (EVL), and the School of Design's Professor Sharon Oiga, can see their work on display nightly, as part of a larger-than-life public art installation downtown - Art on theMART.

The display referred to as Chicago Design Through the Decades is a journey through the last hundred years of the history of Chicago design and is based on the collection of the Chicago Design Archive (CDA), a permanent online record of design in the city. The historical imagery is assembled using machine learning algorithms provided by Miranda, which is a tribute to Chicago as the home of neural networks. The final imagery is projected across the Chicago River onto the Merchandise Mart for a spectacular digital art experience. The display runs through December 30th nightly at 7:30 p.m. and 8 p.m.

Stay tuned for the possibility of student collaboration on another Art on theMART display or similar public digital art project given the new undergraduate CS + Design major, which debuted Fall 2022. UIC is the only public university that currently offers this degree, and prospects are bright for students to participate in innovative digital art projects such as Chicago Design Through the Decades in the future.

Read Andrea Poet's full article.