Geowall Technology Used to Analyze Flood Data in Iowa
June 19th, 2008
Categories: Animation, Applications, Devices, Tele-Immersion, Visualization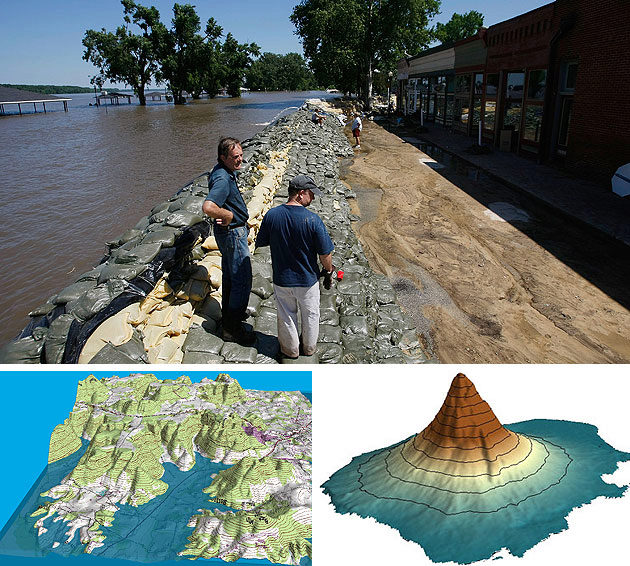 About
As Flood Waters Rise, Geeks Aim to Save Midwest With 3D Rig
By Emily Gertz
Popular Mechanics - Online
Published on: June 19, 2008

Please Click This Link To View the Full Article

Iowa is sinking, and the ravenous waters of the Mississippi River continue to pound away at Illinois levees as the worst floods in years crash into Missouri. It's there that a team of St. Louis environmental scientists have strung together high-end DLP projectors, strapped on their 3D glasses and set out to tell Americans where not to risk it next time.

SLU scientists use 3D mapping to predict the next flood
By Alex Mayer
St. Louis Post-Dispatch
6/20/2008

Please Click This Link To View the Full Article

An article in Popular Mechanics discusses a project by Saint Louis University earth scientists that uses advanced 3-dimensional mapping technology to create simulated flood plains using detailed topographical, photographic, and imaging data.

These digital models can mitigate the damage done by the next big flood by showing developers where not to build - highlighting the most vulnerable spots along the river and showing what areas are most likely to be hit hardest in the future.