Dana Plepys receiving UIC CAPE Award at 2019 UIC Employee Recognition Award Ceremony and Reception
November 19th, 2019
Categories: Animation, Applications, Commercialization, Education, Multimedia, Video / Film, Visualization, VR, VR Art, Web Art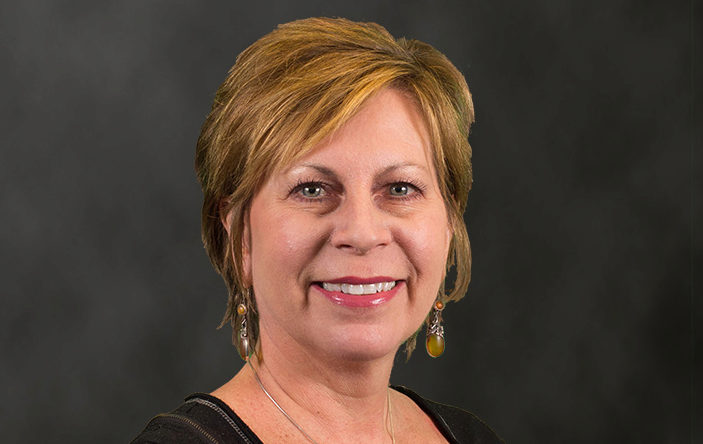 About
Dana Plepys is one of six people receiving the 2019 UIC Chancellor's Academic Professional Excellence Award (CAPE Award). This Award recognizes the demonstrated excellence of academic professional staff members and affirms UIC's highest regard for their contributions to the campus. She will receive the award during the UIC Employee Recognition Award Ceremony and Reception, which takes place on Tuesday, November 19, 2019, at the UIC Isadore and Sadie Dorin Forum, 725 West Roosevelt Road, starting at 10:30am.

Plepys, Associate Director of the UIC Computer Science department's Electronic Visualization Laboratory and Associate Director of the UIC Software Technologies Research Center (STRC), has distinguished herself as an exemplary UIC academic professional who has made outstanding contributions, both administrative and technical, to EVL and STRC's successes. Administratively, she manages all of EVL's and STRC's business and financial operations. Technically, she serves as a project manager and she promotes and documents EVL/STRC accomplishments via websites, video production and historical preservation. She also contributes her skills to major international professional organizations; notably she is Editor/Administrator of the ACM SIGGRAPH Video Review and is Director of the CineGrid Exchange, a distributed digital media archive. In addition, Plepys is one of the featured contributors in the recent book ""New Media Futures: The Rise of Women in the Digital Arts."

The CAPE Award, long overdue, recognizes her leadership service to her workplace and UIC.

Congratulations, Dana!

More information on the UIC Employee Recognition Award Ceremony and Reception.