Art ontheMart Features "Chicago Design Through the Decades"
June 11th, 2022
Categories: Animation, User Groups, Video / Film, Visualization, Machine Learning, Artificial Intelligence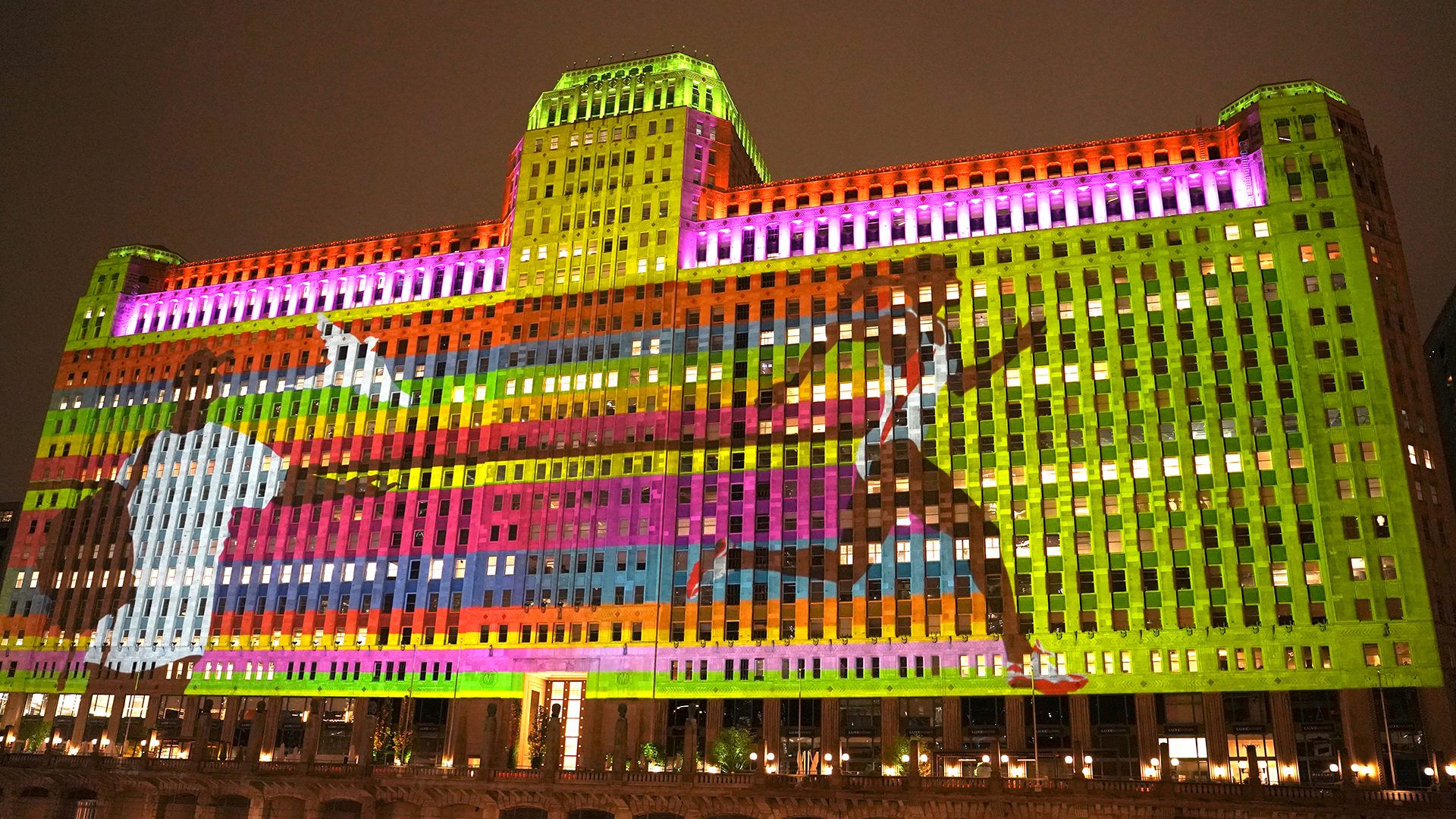 About
Save the date for June 11th for the preview of the "Chicago Design Through the Decades" project on the Art ontheMART at the Merchandise Mart Chicago. A collaboration between the Chicago Design Archive and EVL and School of Design professor Daria Tsoupikova and EVL assistant professor Fabio Miranda, who created the AI/ML visualization for the last contemporary decade - 2010s.

The exhibition will showcase works from the Chicago Design Archive taking viewers on a journey that begins in the 1920s with the era's painterly and illustrative techniques, evolves through the decades, and ends in the 2010s with digital rendering using AI and machine learning (ML)-technologies becoming increasingly prevalent in the contemporary landscape.

This preview will be held for one day only to align with the opening of the NeoCon Design Conference to be held at the Merchandise Mart June 13-15. This is a FREE OUTDOOR public event to be held at the corner of West Wacker Drive and North Orleans Streets on the Riverwalk.