Virtual Spaces
September 15th, 1997 - September 27th, 1997
Categories: Animation, Applications, Education, MFA Thesis, Multimedia, Video / Film, VR Art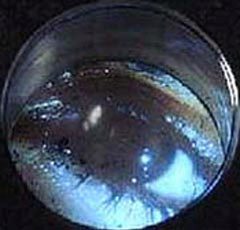 About
The Electronic Visualization Laboratory (EVL) developed "Virtual Spaces", which was an allied event for the ISEA '97 Conference. "Virtual Spaces" was installed at the Gallery 400 and in EVL's newly constructed 'production' CAVE on the UIC campus located in the Science and Engineering Laboratory facility.

The Gallery 400 exhibit consisted of virtual reality displays using an ImmersaDesk, ImmersaDesk2, as well as video installations, performance art and 2-dimensional digital media displays. Two EVL MFA thesis shows, produced by Joe Insley and Maria Roussou were held in conjunction with this event. Their work included: [cleanse], Mitologies, Lucifer Lounge, and Waterlogged.

The body of work comprising the remainder of the "Virtual Spaces" show is listed below under related research.