New Computer Design Research and Learning Center Breaks Ground
September 16th, 2021
Categories: Academic, Applications, Cultural Heritage, Data Mining, Devices, Education, Human Factors, Industrial VR, MS / PhD Thesis, Multimedia, Networking, Software, Tele-Immersion, User Groups, Virtual Medicine, Visualization, VR, Audio Research, Human Augmentics, Natural Language Processing, Tele-Collaboration, Visual Analytics, Visual Informatics, Remote Collaboration, Video Games, Augmented Reality, Mixed Reality, Deep Learning, Human Computer Interaction (HCI), Machine Learning, Instrumentation, Cybersecurity, Data Science, Artificial Intelligence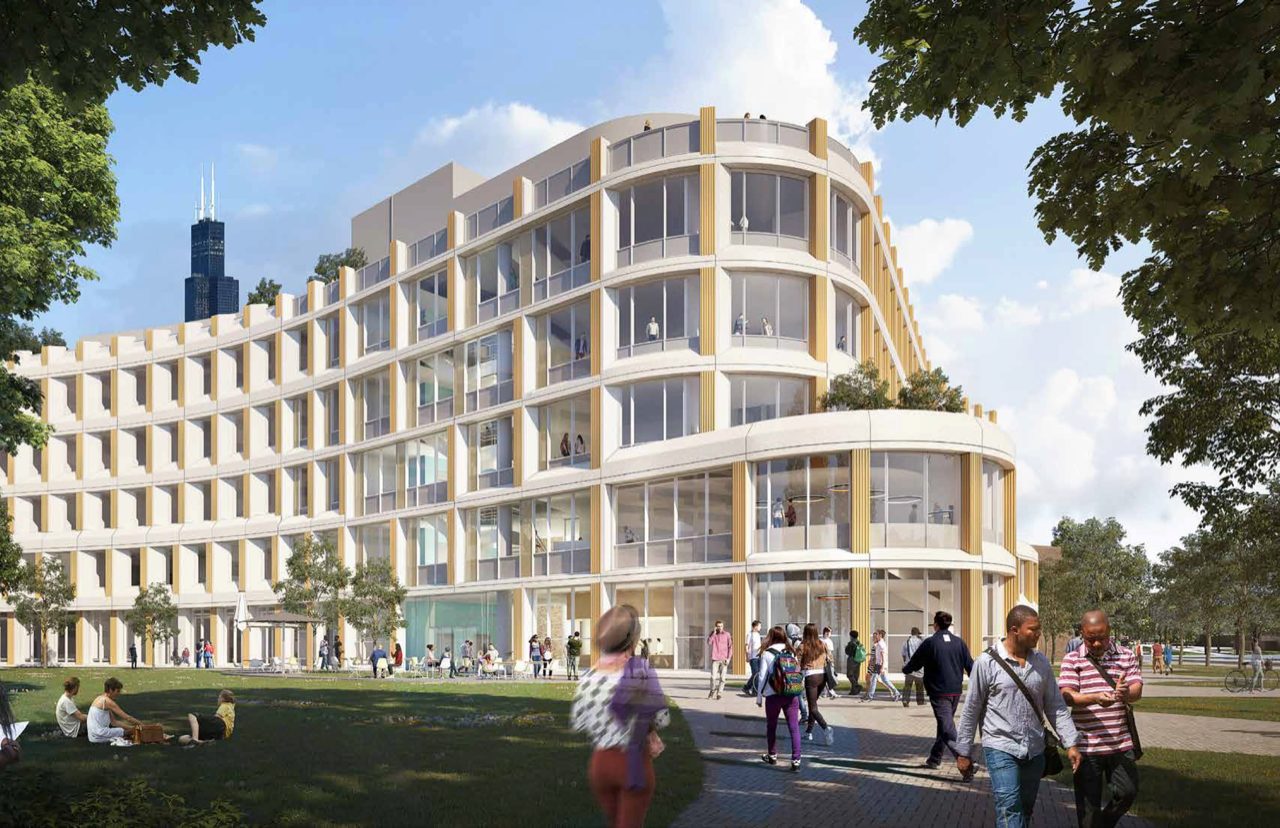 About
Construction activities for the new $117.8 million, 135,000-square-foot Computer Design Research and Learning Center to be located at 900 W. Taylor St. is underway. The CDRLC will support the Department of Computer Science's growing student enrollment with 16,000 square feet of classroom space for collaborative teaching and learning environments, as well as 35 labs for faculty research activities in the computer science and engineering disciplines.

The CDRLC will be the new home for the Electronic Visualization Laboratory featuring the latest technological and computing innovations to support research in advanced visualization, networking and collaborative environments.

Read more about the CDRLC groundbreaking in the July 15th issue of UIC Today.

See a live webcam of the building's progress via the Multivista Construction Documentation webcam.